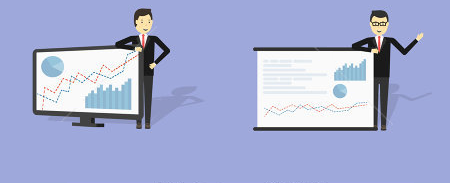 Ever wondered what the best credit unions that anyone can join? Well we have you covered! We want to help you join the perfect credit union for you and we will provide you an in-depth review of what you need to know to join and what the credit union offers. There are tons and we don't want you to miss out on the best credit union that works best for you! Like they say, it's not one size fits all, so don't settle. Make sure to skim through the listing below and see which credit unions are located near by you, for convenience of course, and read more to find out the best features. You may want a credit union that offers a higher APY rate or you may want one with no fees or you may want one because of their amazing CD offerings. So don't let anyone pin you to just the nearest credit union, be sure to read more to find the best credit union that anyone can join, including you!
One of the main things to note about credit unions is that they are brick and mortar financial institutions therefore you do get the hands-on-experience when you need them. To typically join a credit union you'll need to join some time of association or qualify through other means such as location or employment. But don't let that deter you from joining, since credit unions do offer better rates, sometimes better than online institutions! The qualifications or how to join may be as easy as including your address or joining an association that you strongly believe in and support.
If you have other credit unions that you are apart of that we do not have listed, be sure to reach out to us and we'll be sure to review it and add it to our list!
Credit Union

Location
(branches)

How to Join

Review

Affinity Plus Federal Credit Union
MN
(28)
Donate to the Affinity Plus Foundation for $25.

Review

Agricultural Federal Credit Union
DC, MD, VA
(7)
Join The Friends of CityDance Association for $20.

Review

Air Force Federal Credit Union
TX
(8)
Join the Airman Heritage Foundation for $25.

Review

Alliant Credit Union
CA, CO,
IL, TX, VA
(12)
Donate to Foster Care to Success for $10.

Review

Altra Federal Credit Union
WI
(20)
Join the Altra Foundation for $5.

Review

America's Christian Credit Union
CA
(2)
$5 membership fee plus initial deposit of $25 and $100 into share savings.

Review



American Heritage Federal Credit Union
NJ, PA
(31)
Donate to the Kids-N-Hope Foundation.

Review

America's Credit Union
WA
(14)
Open a savings account with minimum $25 deposit.

Review



Andrew's Federal Credit Union
MD
(15)
$5 donation with no military affiliation
Lifetime membership of $15.

Review

Aspire Federal Credit Union
NJ
(11)
Join the American Consumer Council for $5.

Review

Bethpage Federal Credit Union
NY
(35)
Open a savings account for $5.

Review

Capital Educators Federal Credit Union
ID
(9)
Join the Idaho CapEd Foundation for $10
$1 for students.

Review



Chartway Federal Credit Union
VA
(38)
Donate to the We Promise Foundation for $10.

Review



CommunityWide Federal Credit Union
IN
(11)
Become a member of Michiana Goodwill Boosters & Marine Corps League.

Review



Connexus Credit Union
MN, NH, OH, WI
(19)
Donate to the Connexus Association for $5.

Review



Corporate America Family Credit Union
IL
(21)
Donate to the Hope Group for $5 and maintain $25 in savings account.

Review



Credit Union of New Jersey
NJ
(16)
Affiliation with one of over 200 groups for eligibility.

Review



Digital Federal Credit Union
MA, NH
(23)
Join Reach Out for Schools for $10.
Join the Merrimack River Watershed Council, Inc. for $35.

Review



First Flight Federal Credit Union
NC
(8)
Donate $5-$10 to qualify for First Flight membership.

Review

First Technology Federal Credit Union
CA, CO, GA, ID, MA, OR, TX, WA
(41)
Join the Financial Fitness Association for $8.
Join the Computer History Museum for $15.

Review



Finex Credit Union
CT
(2)
Join East Hartford Friends of the Library for $10.

Review

Fort Knox Federal Credit Union
KY
(17)
Join the American Consumer Council / Kentucky for $5.

Review

Garden Savings Federal Credit Union
NJ
(5)
Join the American Consumer Council for $5

Review

Golden 1 Credit Union
CA
(78)
Join the Financial Fitness Association for $8.

Review



Great Lakes Credit Union
IL
(14)
Click "let us help" on the online application to automatically qualify.

Review



GTE Financial Credit Union
FL
(15)
Join CU Savers Club for $10.

Review

Hanscom Federal Credit Union
MA
(17)
Join the Air Force Association (AFA) for $45 or the Nashua River Watershed Association for $35.

Review

Hughes Federal Credit Union
AZ
(7)
Make a small donation to the Friends of the Oro Valley Public Library,
the Friends of the Pima County Public Library, or the
Tucson Audubon Society

Review

INOVA Federal Credit Union
IN
(8)
Make a $5 donation to Elkhart River Restoration

Review

Justice Federal Credit Union
CA, DC,
FL, GA, IL, NY, TX, VA, WV
(26)
Join the National Sheriff's Association for $15.

Review

Kinecta Federal Credit Union
CA
(35)
Join the Consumers Cooperative Society of Santa Monica for $10.

Review

Lake Michigan Credit Union
MI
(43)
Donate to the Amyotrophic Lateral Sclerosis Association.

Review

McGraw-Hill Federal Credit Union
NJ
(2)
One time $25 donation to the Voice Foundation.

Review

Melrose Credit Union
NY
(1)
Pay a membership fee of $1.

Review

Money One Federal Credit Union
MD
(2)
Make a one-time donation to Gifts for Easter Seals. Must present donation form when joining.

Review

Mountain America Credit Union
AZ, ID, NM, NV, UT
(90)
Join the American Consumer Council for $5

Review

NASA Federal Credit Union
DC, MD, VA
(12)
Join the National Space Society for $20.

Review

Northrop Grumman Federal Credit Union
CA, FL, IL, LA, MD, VA
(18)
Donate to the Southern California Historical Aviation Foundation.

Review

Northwest Federal Credit Union
VA
(8)
Join the Florida Financial Literacy Initiative for $10.

Review

Nusenda Credit Union
NM
(19)
Become a member of the La Montanita Food Co-op for $10.

Review

NuVision Federal Credit Union
AZ, CA
(13)
Join the American Consumer Council for $5.

Review

Pen Air Federal Credit Union
FL
(19)
Join the Friends of the Navy-Marine Corps Relief Society for $3.

Review

Pentagon Federal Credit Union
VA
(51)
Join Voice For America's Troops for $17.
Donate to National Military Family Association for $17.

Review

People's Trust Credit Union
TX
(8)
$5 minimum donation to the People's Trust Foundation.

Review

Pinnacle Federal Credit Union
NJ
(2)
Join the American Consumer Council.

Review

Premier America Credit Union
CA
(20)
Join the Alliance for the Arts for $50.

Review

RTN Federal Credit Union
MA
(15)
Join the Amesbury Carriage Museum or the Danvers Historical Society.

Review

Sandia Laboratory Federal Credit Union
NM
(108)
Join the National Museum of Nuclear Science and History for $40.

Review

San Diego County Credit Union
CA
(42)
Join the Financial Fitness Association.

Review

SCE
Federal Credit Union
CA, NV
(9)
Make a $10 donation to the Center for Financial Empowerment.

Review

Self-Help Credit Union
NC
(23)
Join the Center for Community Self-Help for $5.

Review

Signal Financial Federal Credit Union
MD
(7)
Join the Washington Area Bicyclist Association for $35.

Review

South Division Credit Union
IL
(4)
Open a Membership Share Savings Account with a $50 deposit.

Review

Southeast Financial Federal Credit Union
TN
(15)
Donate $5 to the Autism Society of Middle Tennessee.

Review

Stanford Federal Credit Union
CA
(5)
Join the Museum of American Heritage for $35 or Friends of the Palo Alto Library for $20.

Review

State Department Federal Credit Union
VA
(6)
Join the American Consumer Council

Review

Unify Financial Credit Union
CA
(55)
Join the Surfrider Foundation or Friends of Hobbs.

Review

United States Senate Federal Credit Union
VA
(3)
Contribute to the US Capitol Historical Society and open a primary savings account with $5.
Review
University Federal Credit Union
TX
(22)
Join the University of Texas Longhorn Foundation for $20.
Review
Wings Financial Credit Union
FL, GA, MI, MN, WA
(22)
Donate to the Wings Financial Foundation for $5.
Review
Xceed Financial Credit Union
CA
(14)
Join the Friends of the Webster Public Library for $8.
Review
XCEL Credit Union
NJ
(3)
Select associate member or volunteer when filling out the application.
Review