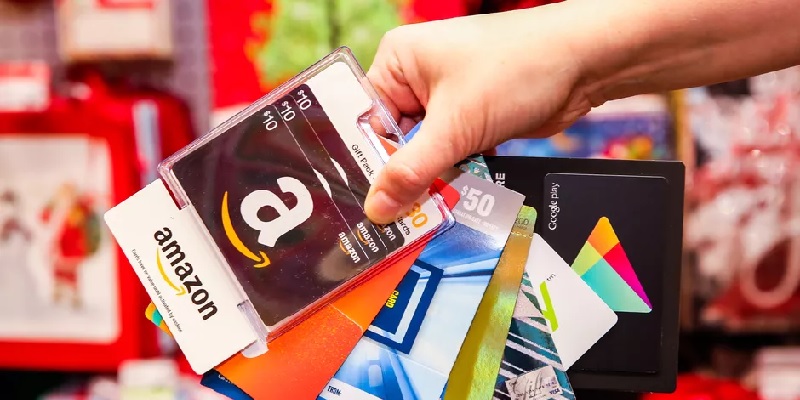 Here are some of the best ways to saved money with all the best gift cards here.
Lately, gift cards are more and more popular as presents. Normally, recipients are asking for gift cards and it leads to a high rate of them being bought. Now, this is a great option to gift to someone and makes it easy for you to get them a present.
You can also see how you can earn gift cards through Dabbl. This app lets you earn free gift card when you complete basic and fun interactive games, quizzes, and videos.
Furthermore, using gift cards are a great way to meet some of the minimum spending requirements for credit card bonuses as well.
Best Ways to Save Money on Gift Cards
Nowadays, gift cards are sold just about anywhere, you can get them from supermarkets, malls, grocery stores, gas stations, etc. But, you're pretty much paying the full price to get the face value of the gift card.
For example, merchant-branded gift cards will not require purchase activation fees. So a $25 gift card will only cost you $25. With a Visa, MasterCard, and American Express gift card, they will all come with a Purchase fee that will range from $3 to $6 depending where you get it.
Buy Discounted Gift Cards from Exchange Sites
Basically, you will purchase a previously owned gift card with a discount rate. Since many gift card exchange websites only have merchant-branded cards, there isn't a reason for someone to seel their Visa or Mastercard gift card. Just use the gift card exchange websites listed below to sell any gift cards you don't want anymore.
Some great websites for getting discounted gift cards are:
Raise.com is one of the best for buying gift cards. You'll be able to receive $5 off $75+ with this link and code RAISE75AF. A $10 off $50+ purchase code is active all throughout the year 10RAISEAF.
(Visit for more information)
Save on Popular Gift Cards Below with Raise.com
CardPool
When you use CardPool, it's the second best source to get gift cards. Additionally, you'll be able to save even more money when you refer friends towards CardPool and receive $7 a person. The friend you refer will also receive a $7 coupon as well.
(Check out CardPool for more information)
Gift Card Granny
With GiftCardGranny, it's a database gift card that comes with a gathering search tool. This will compare prices from different sources that aren't always updated.
(Visit for more information)
Get Discounted Gift Cards on eBay
You'll be able to buy gift cards off of eBay in two different ways. Here are the ways you can get them below:
Through the eBay Gift Cards Store. You'll be able to buy gift cards with face value and use eBay to purchase them. However, you will not be getting them with a discount.
Look for gift cards on eBay. With the "Buy It Now" option, you'll be able to save more on gift cards compared to other gift card exchange websites. Additionally, you can save money by being patient and bidding on the gift card auctions.
(Check out eBay for more information)
Save on Popular Gift Cards with eBay
American Express & Visa Gift Cards
You'll be able to receive Visa Gift cards from GiftCardMall. However, you won't really be saving any money on Visa Gift Cards unless there's a bonus offer to save on the Purchase Fee.
When you use American Express, you'll be able to save money on Purchase Fees and/or the Shipping Fees with promo codes. Check out our updated Amex Gift Card promotion codes here. The American Express Gift Cards page.
Most Popular Gift Cards
American Express Gift Card
American Express Gift Cards are a great in an office setting and are accepted almost anywhere. They are great gift card options for your employees, friends, and family. However, one of the setbacks are that the purchase fee that comes with it wherever you buy it from. Check out the American Express Gift Card savings and coupons.
Amazon Gift Cards
One of the most popular gift cards is Amazon since they have over millions of products in every category out there. Additionally, you'll be able to find Amazon Gift Cards with the gift card exchange websites as well.
Visa Gift Cards
When you use Visa, it's accepts almost everywhere. This will add to its convenience whenever you sign up for one of their cards. If you purchase a card locally or online, it will come with purchase fees that range from $3.95 – $4.95. Furthermore, shipping fees may be included when you buy online.
Starbucks Gift Cards
This is a great option for you if you're a frequent at Starbucks. Additionally, it's a safe bet and comes with a great deal from eBay as well.
Target or Walmart Gift Cards
These two cards are grouped together because the shopper usually shops at Target or Walmart. Both brands are very popular especially for the holidays.
Restaurant Gift Cards
The perk of these cards for the user is that most restaurants give extra incentives or bonuses when you get their gift cards. However, the only downside is that you'll be restricting yourself to that one specific restaurant chain only. So be sure that you love that restaurant before you sign up.
Supermarket Gift Cards
It's better if you get a gift card from a specialty or organic friendly market. Normally, the more popular ones are from Central Market or Whole Foods.
Warehouse Gift Cards
One of the most popular gift card for this category is the Costco Cash Card. You'll be able to shop at any Costco store and you don't even have to be a member. This will save you about $50 to $100 in membership fees.
The Gap Gift Card
Lots of people don't know that this card can be used at all the stores in the Gap Family. Some of these stores associated with Gap are: Old Navy, Banana Republic, Piperlime, or Athleta. This apparel gift card is very versatile.
Home Depot | Lowe's | Bed Bath & Beyond Gift Cards
This is a great selection of gift cards to choose from. Plus, there are several differences between these stores but all are convenient.
Victoria Secret Gift Card
There's no way that this would've been left off of the list. Usually, 25% of women would prefer shopping here over other options.