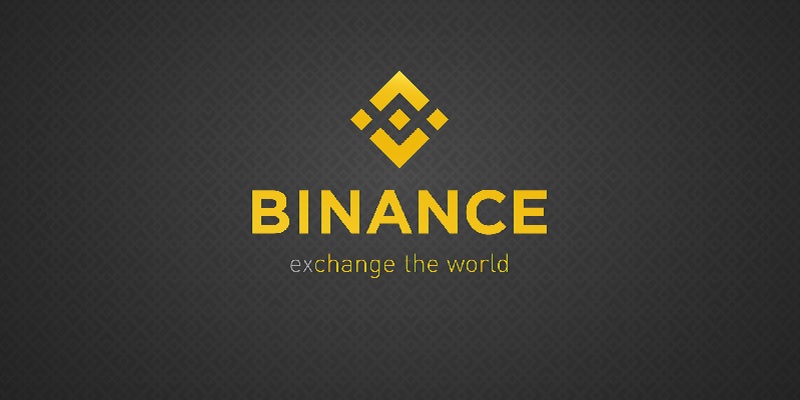 Binance now has an offer for a 10% commission kickback rate for their welcome bonus. Then, you can even receive a 10% commission kickback rate bonus for each person that you've referred towards the digital asset trading service.
See more cryptocurrency offers from Coinbase, Gemini, and Voyager.
With Bianace, will allow you to purchase, sell, and store cryptocurrencies on a quick and safe platform. If handling crypto-tocrytpo trading, it's one of the simplest and cheapest trade that we can find.
This service is available in all states, excluding (View their website for any changes):
Alabama
Connecticut
Florida
Georgia
Hawaii
Idaho
Louisana
New York
North Carolina
Texas
Vermont
Washington
Read below for more details on Binance and their recent bonuses.
Binance 10% Kickback Welcome Bonus

Receive a 10% commission kickback rate when you sign up for a new Binance account with our referral link. 
View their referral program page here for more information.
(Visit for more)
Binance Referral Commission
Receive a commission kickback rate for each person that signs up with your personal referral code. Then, you'll be able to set a kickback rate for yourself and for your referrals. View the program information here.
There isn't a limitation placed on the amount of people you're able to refer or the amount of bonuses you're able to gain.
Binance Services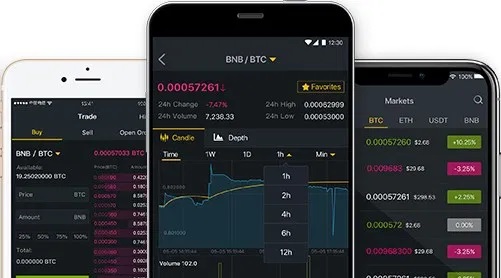 When you use Binance, they are a crypto-to-crypto trading service. You'll be able to pick from the "Basic" or the "Advanced" option.
With the Basic option, it will allow you to see the market and trading pairs, which will make switching pairs much easier. The Advanced interface will grant you access to more top-tier charting utensils.
Binance Currencies & Payment Methods
Binance will only take crypto deposits. Other supported coins are able to be deposited or withdrawn. With that in mind, when you partner up with Simplex, they will allow you to purchase 6 coins with a credit card:
Bitcoin (BTC)
Ripple (XRP)
Binance Coin (BNB)
Ethereum (ETH)
Litecoin (LTC)
Bitcoin Cash (BCH)
Binance Fees
They will charge you with a flat rate of 0.01% if you don't require the immediate flat liquidation. This is less than the amount of lots of other big trades will charge you, which is about 0.2%. So, if you normally handle large orders, this will make a big difference.
Plus, you'll also get an extra 25% discount when you work with BNB, the native Binance token.
You can deposit for free, other than blockchain fees, those are paid by the sender. Keep in mind that withdrawal fees will apply and go with the blockchain transaction fees as well.
Binance Limits
They only have limitations placed on their withdrawals. For non-verified accounts, they're able to withdraw no more than 2 BTC for every 24 hours. With verified accounts, they can withdraw about 100 BTC every 24 hours.
You'll need to complete a basic Know Your Customer (KYC) form and give them an ID and other documents to get your account verified.
Conclusion
If you decide to use Binance, they are a quick and simple service to use for a crypto-to-crypto platform. They only have one limitation in place that you can easily take care of. Not to mention, Binance has a commission kickback rate that you'll find very useful when you create your account.
Find other brokerage and investment bonuses here.