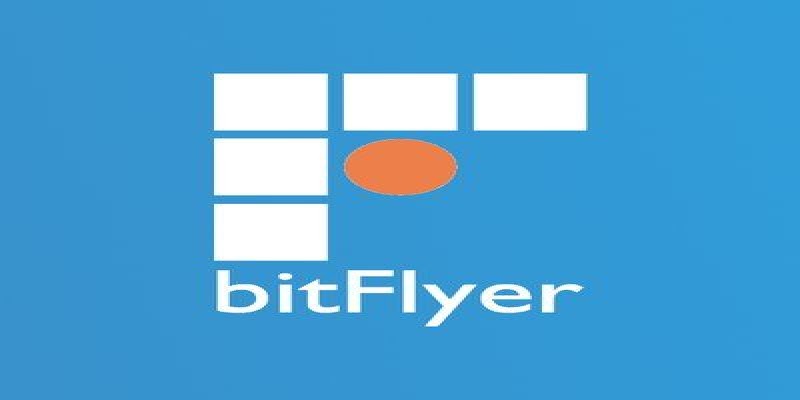 bitFlyer (bitFlyer.com) is now welcoming new members with a $15 bonus in Bitcoin when you sign up with the app (referral link needed). Plus, you'll get another $15 Bitcoin bonus for each person that claims their welcome bonus using your personal referral link. Check out this page for more referral bonuses.
See free Bitcoin bonuses and other crypto promos like: Voyager, Coinbase, BlockFi, and more.
With bitFlyer, it's a popular option for buying and selling cryptocurrencies that's secure, regulated, and trustworthy. Additionally, it offers some of the lowest fees among regulated exchanges, as well as several features to suit a wide range of traders.
Read below for more information on what they have to offer.
bitFlyer $15 Welcome Bonus
Receive a $15 bonus in Bitcoin when you use a referral link to sign up via the bitFlyer app on your smartphone. Please note, the bonus will not apply to accounts opened on the web platform.
To be eligible, you must complete identity verification, and buy or sell $100 worth of any crypto within the first 90 days of opening your account. Then, the bonus will be credited into your account within 24 hours after you satisfy all conditions.
(Visit for more information)
bitFlyer Give $15, Get $15 Referral Program
The bitFlyer Referral Program gives $15 in BTC for every person who signs up for a bitFlyer account with your personal referral link. Then, they have to trade $100 or more worth of any cryptocurrency within their first 90 days of opening their account. Every one of your referrals will also earn a $15 Bitcoin bonus, so both you and your referral benefit from this.
To qualify, your referral must register for a bitFlyer account via the app (not the web platform) and buy or sell crypto via the Buy/Sell platform. Trades made on the Lightning platform will not count towards the reward. You'll be able to share your referral link found on the app once your account is verified.
bitFlyer Features
bitFlyer provides virtual currency exchange and trading services in Japan, the United States, and Europe. The platform will enable you to buy and sell Bitcoin, along with other cryptocurrencies, using USD, EUR, or JPY. bitFlyer also allows quick crypto purchases with a bank card and other payment methods. The exchange stands out of the crowd for its extremely low fees (more on that later), responsive support, superb security and user-friendliness. Some of the key features include:
bitFlyer supports popular cryptocurrencies, like Bitcoin (BTC), Ethereum (ETH), Litecoin (LTC), and others.
bitFlyer charges very low fees, compared to other regulated exchanges.
bitFlyer is highly secure. The platform hasn't been hacked before, and it's one of the top-prforming exchanges in terms of regulatory compliance.
bitFlyer is easy to use, with two modes of trading: a simple interface for basic trades, and an advanced Lightning exchange for expert investors.
bitFlyer provides real-time market data and charting.
bitFlyer offers corporate accounts for institutional investors, which come with extra perks and features.
bitFlyer's customer services is open 24/7 with multilingual support.
bitFlyer USA Fees
The fee structer for bitFlyer USA is pretty straightforward. They charge for trading and exchanging cryptocurrencies, and they also take a small fee for crypto withdrawals BTC/USD trading fees are as follows:
| | | |
| --- | --- | --- |
| Past 30-Day Volume | Lightning Spot | Buy/Sell |
| $0 – Less than $50,000 | 0.10% | Free |
| $50,000 – Less than $500,000 | 0.09% | Free |
| $500,000 – Less than $1 million | 0.08% | Free |
| $1 million – Less than $5 million | 0.07% | Free |
| $5 million – Less than $10 million | 0.06% | Free |
| $10 million – Less than $50 million | 0.05% | Free |
| $50 million – Less than $500 million | 0.04% | Free |
| Over $500 million | 0.03% | Free |
As you can see, you'll pay max 0.10% for every spot trade on bitFlyer's Lightning platform. That's very cheap for a regulated exchange, especially when you compare to other popular platforms, for example Coinbase.
US Dollar deposits and withdrawals do not carry any fees except wire withdrawals using Fedwire ($10). Crypto deposits to your bitFlyer account are generally free.
Conclusion
With bitFlyer, it's a top-tier, regulated exchange that's an excellent fiat gateway with very low fees. Sign up for an account with a referral link via the bitFlyer app to get $15 in free Bitcoin.
Other popular exchanges include Crypto.com, Coinbase, and BlockFi.