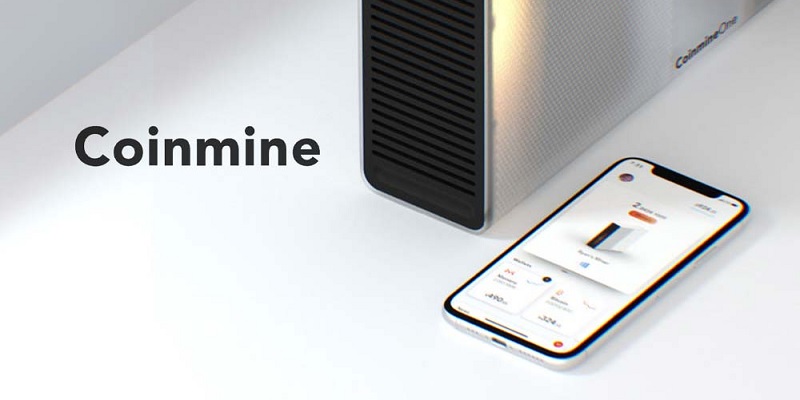 Find the most recent Coinmine bonuses, promotions, and offers here. You can earn discounts when you buy two or more Coinmine One devices using a promo code.
See the best bitcoin & cryptocurrency promos here, including offers from Gemini, Coinbase, Voyager and more.
Mining cryptocurrency is a very slow process, however Coinmine makes it easy and affordable. You are able to mine Zcash, Ethereum, Monero and Grin, and automatically convert it to Bitcoin using the plug-and-play device. You don't need lots of technical knowledge to start– just the console, a smartphone and WiFi connection.
Keep reading to learn more about Coinmine and their bonuses and promotions.
---
Coinmine Promo Codes
When you buy two or more Coinmine One devices, you can use one of the promo codes below to save some money.
Save 10% when you buy 2 or more with the promo code MICROFARM.
Save 15% when you buy 5 or more with the promo code MINIFARM.
Furthermore, you can save 20% when you buy 10 or more, no promo code required. The discount will automatically apply at checkout.
---
How Coinmine Works
Even if you have no technical ability or crypto knowledge, Coinmine is an easy and affordable way to step into crypto mining.
With the Coinmine One plug-and-play device, it works with the app to allow you to mine four different cryptocurrencies (Zcash, Ethereum, Monero and Grin) with the click of a button. All you need are the console, a smartphone, and WiFi.
Bitcoin isn't supported by Coinmine, but it supports Bitcoin Mode. This allows instant conversion of other mined cryptocurrency to Bitcoin, a more liquid cryptocurrency.
You must meet a certain threshold, which varies depending on the coin, in order to withdraw your mined crypto.
| | |
| --- | --- |
| Bitcoin | 0.0075 |
| Ethereum | 0.2 |
| Monero | 0.4 |
| Zcash | 0.2 |
| Grin | 5 |
Coinmine provides regular, automatic updates to allow the device to work more efficiently, such as lowering electricity consumption, improving mining abilities and support for new coins.
---
Coinmine One Specifications
| | |
| --- | --- |
| Graphics Card | AMD RX 580 |
| Processor | Intel Celeron N Series |
| Memory | 8GB RAM, DDR3 |
| Operating System | MineOS |
| Power Supply | 400-watt |
| Average Power Use | 160 watts |
| Connectivity | WiFi or Ethernet |
| Sound | Similar to a desktop computer or gaming console |
| Weight | 12.25 lbs |
| Colors | White, Black |
| Price | $799, now $699 |
---
Coinmine Fees
As mentioned previously, Coinmine doesn't actually mine Bitcoin. Instead, an altcoin is mined which is then converted to Bitcoin. This means:
You'll be charged a 5% user fee.
You may lose 1% to 2% in exchange fees as it's converted.
Because of this, all mining profits depend on if there's a new coin to mine that can be efficiently converted to Bitcoin.
Furthermore, as of this year, you can receive 6.5% interest in coins kept in your Coinmine wallet, which will offset some of the platform's fees.
---
Conclusion
Because of its easy and intuitive setup, mining crypto and converting it into Bitcoin is great using Coinmine. Furthermore, it's also good for beginners to learn how mining works on a smaller scale.
Additionally, you can click here for free Bitcoin bonuses and other cryptocurrency promotions.