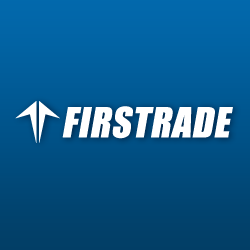 If you are interested in a new brokerage account, then now is your chance! Firstrade is offering residents nationwide up to a $300 bonus when you apply and open a new Individual, Joint or IRA account by January 31, 2019. Not only will you receive the attractive bonus, but you will also receive 500 free trades courtesy of the bank. For those that are interested, all you would have to do is provide $100,000 or more at the time of account opening.
Once you have met the requirements associated with your new brokerage account, you will gain instant access to features such as beneficial trading tools and investment education resources! If you think this great promotion fits your needs, I recommend you apply as soon as you can!
Firstade Brokerage Account Summary
Account Type: Individual Retirement Account (IRA), Individual, Joint Account
Availability: Nationwide
Expiration Date: 01/31/2019
Online Trades: $2.95 per trade
Credit Inquiry: Unknown
Additional Requirements: 
Early Termination Fee: The account must remain open for 12 months with the minimum funding or assets required for participating in the offer, or Firstrade may charge the account for the cash and commission credits awarded to the account.
Firstrade Brokerage Requirements
Open a new Individual, Joint or IRA Firstrade account opened by 01/31/2019 and funded within 30 days of account opening with $100,000 or more.
The 500 free commission trades are applied to your account one business day after the funding date and are valid for 60 days.
The $300 cash rewards will be credited to the account within 7 business days after the funding date.
Firstrade Brokerage Account Features
Low pricing@ $2.95/trade
No hidden fees
Over 30 years of exceptional service
Powerful trading platforms 0.1 Second-execution guarantee
Wide selection of investment products including 11,000 mutual funds
Free access to research and reports from Morningstar, Briefing, Zacks and Benzinga
Investment education resources for different levels of investors
Firstrade Brokerage Bonus Breakdown
| Bonus Amount: | Deposit or Transfer Amount: |
| --- | --- |
| 500 Free Commission Trades | Deposit of $2,000 or more |
| $100 Cash + 500 Free Commission Trades | Deposit of $25,000 or more |
| $200 Cash + 500 Free Commission Trades | Deposit of $50,000 or more |
| $300 Cash + 500 Free Commission Trades | Deposit of $100,000 or more |
Conclusion
With a new Firstrade Brokerage Account, you will be able to take advantage of a generous $300 bonus + 500 free trade commissions! Simply meet the deposit requirement and you will receive the best banking experience Firstrade has to offer! It is not everyday that a great deal like this comes along. With easy to obtain requirements and a wide range of investment tools to better your experience, there should be no reason to not sign up.
However, if you are not currently interested, I recommend you check out our updated list of Brokerage Bonuses for any of your investment inquiries!
Interested in more brokerage promotions? See more of the best options below!