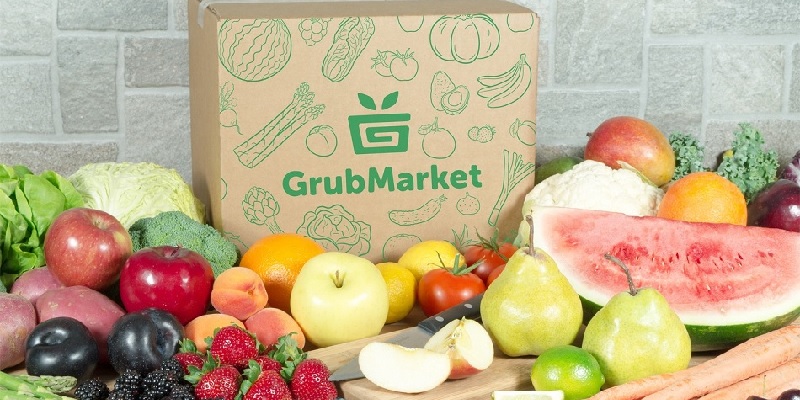 GrubMarket now has a $10 discount for your first order. Plus, you'll receive a $10 bonus credit for each person that you've referred towards this organic food delivery service. Check out other ways to make money with referrals here.
With GrubMarket, they have farm-fresh ingredients delivered to your door with no more than 50% off! Their goal is to make fresh, healthy, and nutritious meals for everyone to enjoy.
See other offers from: Uber Eats, DoorDash, GrubHub, and Shipt.
Read below for more information on GrubMarket and their recent bonuses.
GrubMarket $10 Welcome Bonus
Receive a $10 discount for your first GrubMarket order with a minimum of $35 when you use a referral link. Just put your email and password in and begin shopping around. However, this offer is available for new GrubMarket customers only.
(Visit GrubMarket for more information)
GrubMarket $10 Referral Credits
Get a $10 bonus credit for each person that uses your personal referral code and makes their first order of at least $35. Plus, every one of your referrals will also receive a $10 discount towards their first order as well.
Feel free to leave your referral code down in the comments section below.
GrubMarket Features
They believe that everyone deserves the chance to eat good and healthy. And, that price shouldn't stop you from picking these nutritious meals.  GrubMarket strives to give you the best grocery experience ever with their fresh produce for up to 50% off!
Some of their features are:
GrubMarket has more than 7,000 organic and natural products from their local farms, fisheries, commercial kitchens, and certified restaurants and home kitchens. Each transaction will support a small business and food entrepreneurs.
They also have a large variety of delivery methods that would benefit you the most. This will include direct delivery from the farm right to your door. Or you can pick up from a farmers market, convenience store, or gas station.
GrubBox is a selection of fresh food that's priced around $39.99 or less. Different categories are: vegetables, fruit, meat, dairy, etc.
Conclusion
Thinking of having a healthier more convenient diet? Then, GrubMarket is a great option for you! They offer many different delivery services and fresh ingredients for everyone to enjoy. Plus, you'll receive a bonus as well as a discount for your first order.