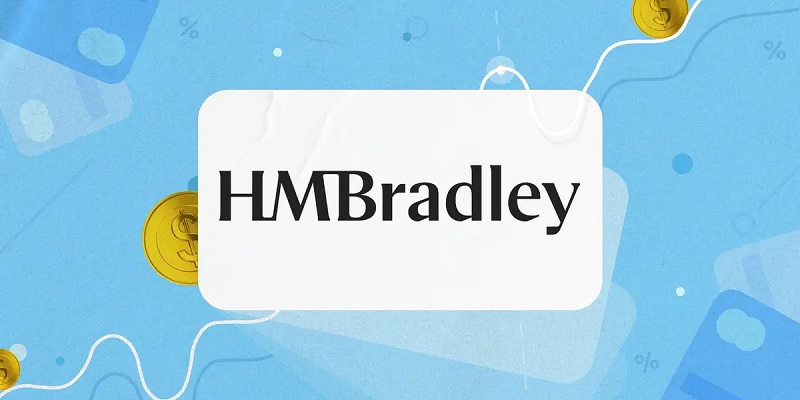 As a fintech bank startup, HMBradley Bank is unique because it offers customers a variable interest rate that is based on their savings rate. Right now, the highest rate is 3% APY, which is more than 2% higher than other popular online savings accounts such as Capital One, Ally Bank or Marcus. Be sure to keep reading to find a review on HMBradley Bank.
---
HMBradley Bank Rate Tiers
As long as you maintain a balance below $100,000, you will earn interest. At the beginning of each calendar quarter (January 1st, April 1st, July 1st, and October 1st), the interest rates are updated for all customers. You must receive a direct deposit at least once every month and save at least 5% of your quarterly deposits in order to qualify for a "Savings Tier".
If you are a new customer, you start and stay in Tier 3 as long as you maintain at least one direct deposit per month. These are the current rates for each tier: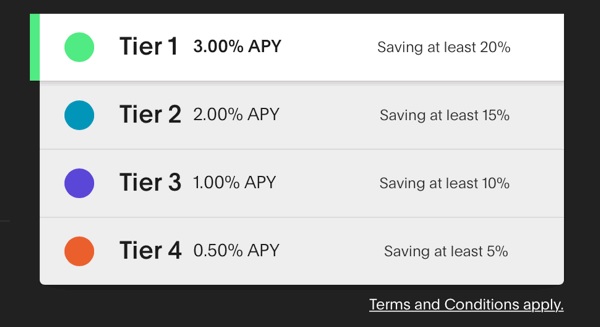 ---
Direct Deposit Requirement
Each month, you must receive some kind of direct deposit, which is defined below:
"For our accounts, we define direct deposits as those deposits made by the customer's employer or a federal or state government agency or retirement benefits administrator. These generally include payments made by corporations and other organizations. We do not consider deposits to an account that are made by an individual using online banking or other payment provider such as PayPal or Venmo as direct deposits."
From what it seems, they are relatively strict about receiving "real" direct deposits, not a person-to-person transfer. There is a system that detects incoming deposits and determines if they are "real" or not, however it is not completely accurate and your direct deposit may need to be checked manually. If you look at your account online, it clearly says if you have met the direct deposit requirement each month.
---
Calculating Savings Rate
In order to calculate your savings rate, all deposits and withdrawals are considered. This includes incoming transfers from another personal bank account. Additionally, your "spending" includes any transfer out of your account, even if it's to another one of your bank accounts.
Essentially, money must consistently go into HMBradley and not go out, if you keep a positive savings rate.
---
HMBradley Bank NOW Account
The account at HMBradley is considered a "negotiable order of withdrawal (NOW) account", which allows the bank to require at least seven days written notice if there's a withdrawal. Similar to a checking account, there's no limit on how many times you can withdraw each month, however this account comes with no checks.
"The Bank offers Negotiable Order of Withdrawal transaction checking accounts, which allows you to make deposits by check, ACH payment, transfer from another account at the Bank, or wire transfer. NOW accounts only are available to consumers for personal, family, or household purposes. The Bank does not offer business accounts and you agree not to use your HMBradley Account for business purposes. The Bank may request 7 days' advance notice of a withdrawal or transfer of funds from the NOW account."
---
HMBradley Credit Card
Recently, they have added a credit card, however it is only available if you have sizable payroll direct deposits. If you qualify for the credit card, you can earn an additional 0.50% APY, which totals up to 3.5% APY.
---
Additional Features
No minimum balance
No monthly fees
$100 minimum to open
Interest is compounded daily and credited monthly
No paper checks
Fee-free ATM access via your Debit Mastercard at over 55,000 ATMs in the STAR and MoneyPass networks (or at any store that allows for cash back on debit purchases)
---
Conclusion
At this digital bank startup, you can earn a high rate (up to 3% APY right now) depending on the percentage of deposits you save. Although you need a monthly direct deposit each month and the rules are slightly complicated, I recommend taking advantage of this account as long as the rate stays this high.