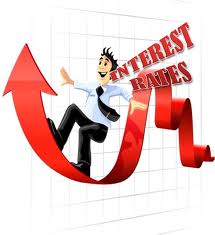 Find the Best Bank Rates, Savings Interest Rates, Money Market Accounts, & High Yield Savings! See below for our exclusive list of Savings & Money Market Accounts with the highest interest rate in the U.S!
Don't forget to check out other great bank promotions such as HSBC Bank, Chase Bank, Huntington Bank, Discover Bank, TD Bank, BBVA Compass Bank or CIT Bank.
You'll find all nationwide/state promotions, deals, and offers with full review for all your banking needs. All banks listed are federally insured by the FDIC for up to $250K per account. Make sure to read the terms and conditions for the official site.
Editor's Choice Best Savings Account




See advertiser website for full details

Open a Discover Online Savings Account for all these features:
-Earn $200/$150 Bonus with promo code BCS319 by April 1, 2019
-Fund your first savings account with a minimum of $25K by April 15, 2019 to earn the $200 Bonus
-Fund your first savings account with a minimum of $15K by April 15, 2019 to earn the $150 Bonus
-Earn high interest rate of 2.10% APY
-No minimum opening deposit, no minimum balance requirement, and no monthly fees
-Interest on Discover Online Savings Accounts is compounded daily and credited monthly
-Manage your account online or with the Discover mobile app
-FDIC insurance up to $250,000


With the CIT Bank Savings Builders account:
-Earn a top tier, competitive APY on your money—one of the top savings rates in the nation. Earn 2.45% APY on your funds - grow your savings faster.
-Build a habit of savings. Pay yourself first. Start with $100 per month and build your habit of savings-—all while getting a top rate.



-Open a Synchrony Bank High Yield Savings Account
-Earn 2.25% APY on your funds on all balances
-Available online nationwide
-No minimum balance requirement or monthly service fee
-Your deposit accounts are insured up to $250,000 per ownership category





Deposit products are offered in the U.S. by HSBC Bank USA, N.A. Member FDIC.

With the HSBC Direct Savings Account:
-Earn 2.25% APY on all balance tiers
-No monthly maintenance fee
-Minimum balance to earn APY is $1
-Apply online today
-Move money quickly and access your funds using online transfers
-Depositing checks is as simple as taking a picture with your mobile device using HSBC Mobile Banking
-Deposit products are offered in the U.S. by HSBC Bank USA, N.A. Member FDIC.



With the Barclays Online Savings Account, you'll enjoy:
-Earning 2.20% APY on your funds - an award-winning account with rates 20x the national average
-No minimum opening balance or deposit required to open
-Secure, 24/7 online access to your funds & tools to help you save
-Online transfers to and from other banks
-Direct deposit to make saving simple and easy
-No monthly maintenance fees"



With the BBVA Compass ClearChoice Money Market Account, you'll enjoy:
-Earn 2.00% Annual Percentage Yield for 12 months for accounts opened online
-Earn this exceptional rate on your entire balance
-$25 minimum opening deposit required
-Get a competitive rate, with tiered interest to grow your money faster
-Interest compounds and is credited monthly
-Easily withdraw money in branch & at BBVA Compass ATMs w/no fees
-Enjoy 24/7 online access with Online and Mobile Banking
-Link to your BBVA Compass checking account for Overdraft Protection
-FDIC insured



With the CIT Bank Money Market Account, you can enjoy:
-Earn 1.85% APY on your funds
-One of the nation's top rates — over 16x the national average.
-Get up to 6 digital transfers/withdrawals per statement cycle
-Save smart and get more for your money
-Higher rates than traditional banks
-Get 24/7 Account Access
-Secure banking features
-Open with as little as $100
-FDIC insured
Best Bank Rates 2019
Best State Bank Rates 2019
Some best bank rates are only available in certain states with much higher interest rate than elsewhere. So if you are looking for alternative options and desire a physical branch nearby where you live to conduct your banking and savings needs, then browse through our listing below to see all the best high interest rates available in specific states.
| Bank | State | Account Type | APY | Terms | Review |
| --- | --- | --- | --- | --- | --- |
| Kemba FCU | OH | MMA | 3.00% | $25k min to open | Review |
| Connex Credit Union | CT | MMA | 2.85% | $100K minimum to earn high rate | Review |
| Optimum Bank | FL | Personal MMA | 2.60% | $1k min to open | Review |
| College Savings Bank | AZ | Savings Account | 2.53% | $250 to earn rate | Review |
| Family First Credit Union | NY | Money Market | 2.50% | $10K minimum to earn high rate | Review |
| General Electric Credit Union | OH | Money Market | 2.50% | $25K minimum to earn high rate | Review |
| Heartland Bank | OH | MMA | 2.50% | $25K minimum to earn high rate | Review |
| Superior Choice Credit Union | MN, WI | Money Market | 2.50% | $50K minimum to earn listed rate | Review |
| Webster Bank | CT, NY | Premier Savings Extra | 2.50% | $25K minimum to earn high rate | Review |
| Great Southern Bank | AR, IA, KS, MN, MO, NE, OK, TX | Money Market Savings | 2.48% | $2,500 minimum to earn high rate | Review |
| Guilford Savings Bank | CT | MMA | 2.43% | $1K minimum to earn high rate | Review |
| Mutual Bank | MA | Leader MMA | 2.43% | $1k minimum opening deposit | Review |
| CFG Community Bank | MD | MMA | 2.40% | $25K to earn listed rate | Review |
| Kearny Bank | NJ, NY | MMA Plus | 2.38% | $1M minimum to earn high rate | Review |
| CFBank | OH | MMA | 2.30% | $25K min to earn listed rate | Review |
| Metro Credit Union | MA | High Yield Savings Account | 2.25% | $25K minimum to earn listed rate | Review |
| Presidential Bank | DC, MD, VA | Money Market Account | 2.25% | $100K to earn high rate | Review |
| Clinton Savings Bank | MA | Savings Account | 2.20% | $100 minimum to earn high rate | Review |
| Bank OZK | AL, AR, FL, GA, NC, NY, SC, TX | MMA | 2.15% | $1K min to earn listed rate | Review |
| Colorado Federal Savings Bank | Nationwide | Premier Savings | 2.15% | $50K min to earn listed rate | Review |
| MapleMark Bank | OK, TX | MMA | 2.10% | $1K min to earn listed rate | Review |
| Telcoe Federal Credit Union | AR | Quarter Plus Money Market Account | 2.07% | $500k minimum opening deposit | Review |
| Apco Employees Credit Union | AL | IRA Savings Account | 2.02% | $25 to earn high rate | Review |
| Beal Bank USA | AZ, CA, CO, FL, GA, IL, KS ,MD, MA, MI, MN, NJ, NY, NV, OR, PA, VA, WA | MMA | 2.01% | $25k minimum to earn high rate | Review |
| Unified Bank | OH | Money Market Account | 2.01% | $20k to earn high rate | Review |
| Bank of Finger Lakes | NY | Money Market | 2.00% | $1K min to earn rate for 180 Days | Review |
| Home Loan Investment Bank | RI, MA | Savings Account | 2.00% | $50K to earn high rate | Review |
| Truity Credit Union | AR, KS, OK, TX | Name It Save It Savings Account | 2.00% | No minimum to earn high rate | Review |