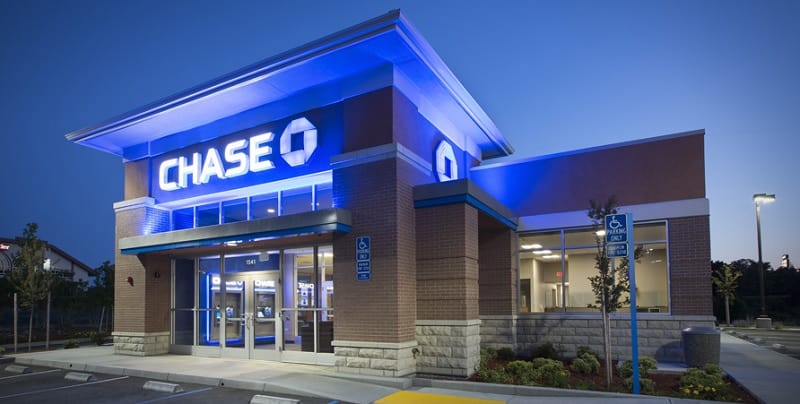 Opening a Chase bank account can be a confusing process, especially if it's your first time. Read below on How to Open a Chase Checking Account.
Luckily, I have opened a couple of Chase checking accounts to know the process. First thing first, you may want to know about Chase Checking bonuses. You can simply get the coupon by entering your email. Likewise, you can go through the link below to open the account online.
Steps to Open a Chase Checking Account
You want to prepare yourself by understanding the process of opening Chase checking account. These are the steps to take to open a Chase checking account online and in-branch.
Items Needed
To open any type of bank account you typically need a few documents to verify your identification and an initial deposit. Based on the account you are opening, the initial deposit may vary so be sure to check with Chase! You'll typically need the following:

Official Identification (Driver's license passport, etc.)
Proof of Residency (Mail with your address on it)
Social Security Card
Initial Deposit
What Account to Open at Chase
Chase is one of the largest banks in the United States with several branches and ATM's. While these branches may not be in every state and city, their online banking service allows for you to have access to your money from your own convenience. Meaning with just internet access you can sign-up for an account and take advantage of everything Chase has to offer.
Depending on what you plan to use your bank account for, there are both checking and savings account options. You might want to look out for the types of features they offer with each account. This includes any monthly fees, minimum balance requirements, and any benefits the account may offer.
Chase definitely offers a wide variety of checking options to fit your individual needs. Furthermore, you can earn a wonderful bonus when you meet the requirements for your account. Being one of the largest and advanced banking services you can have access to your account using the Chase mobile app or online banking service at any time.
How To Open Chase Bank Account Online
Click on the offer table above and apply for your account online.
Make sure you have the necessary documentation handy to create the account such Driver License, Social Security card, initial deposit, proof residency.
Add money using a debit card or a transfer from your Chase account.
Start using your new account.
How To Open A Chase Bank Account In-Person
Click on the offer table above to get a coupon code by entering your email.
Bring your coupon code to your local Chase Branch
At the Chase Branch, ask to speak with a personal banker to set up an account to earn a cash bonus with your coupon.
Make sure you bring the necessary documentation to create the account such Driver License, Social Security card, initial deposit, proof residency.
Review the checking or savings account options with your banker.
Make your initial deposit (varies among different accounts) and set up your direct deposit ASAP to earn the bonus requirements.
Receive temporary debit card and checks. If desired, your permanent debit card and checkbook will arrive within 7-10 business days.
Conclusion
Congratulations on opening your first bank account with Chase. You are now able to to withdraw and deposit money safely through Chase's banking system. Your cash bonus will be available within a few weeks.
If you liked this article and we have answered your How Do I Open a Chase Bank Account question, go ahead and check out our other Chase coupons bonuses to open your Chase Bank account today.
Also, if you are in need of premium banking services and investment advice from Chase, be sure to check out their Private Client Banking and Investment Services and see what they have to offer to help you meet your financial goals.
If you have already opened an account but didn't apply a coupon code, check out my how to redeem a Chase coupon after creating a new account.