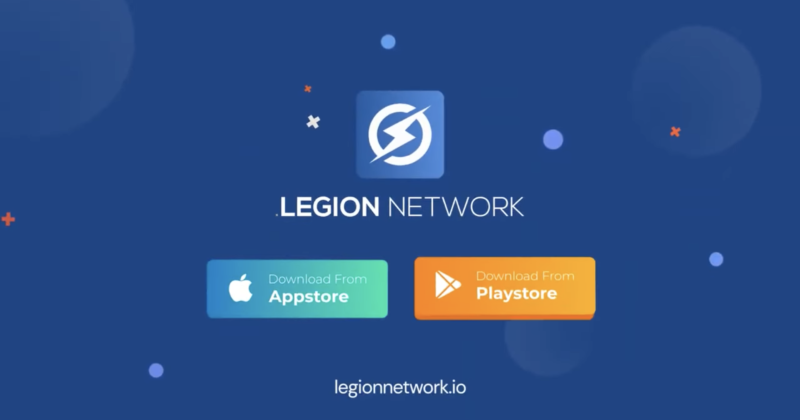 Legion Network is offering new customers a 34 LGX bonus, worth $5. Plus earn an additional 34 bonus LGX for every person that downloads the app and signs up for a new account using your link. Find more referral bonuses here.
With the blockchain industry growing over the last year, it can still be confusing to understand what blockchain is and how users can benefit from them. With so many new terms and cryptos, the majority of people are being left behind in such a fast-moving industry.
The Legion Network App and collaborative (NFT) Marketplace combines all these services in to one place so it's easy for users to understand. Not only that it also incorporates some fun features such as E-learning, Quizzes, Daily tasks, Rewards and mini-games.
Continue reading below to learn more.
Legion Network $5 Welcome Bonus

Earn a 34 bonus LGX, worth $5 when you use an eligible referral link to download the app and sign up for a new account, and use the referral code. This offer is valid for new users only and can change at any time.
If you have an existing account, feel free to share your referral link below for people to use.
Legion Network Referral Program – Give $5, Get $5
For every referrals made, you can earn additional 34 bonus LGX, worth $5. Your referrals will also receive a $5 bonus. To qualify:
Your referral must click on your unique link to download the Legion Network app
Sign up for an account
Provide your unique code
You can find your code under Profile and click on Referral.
---
Legion Network Features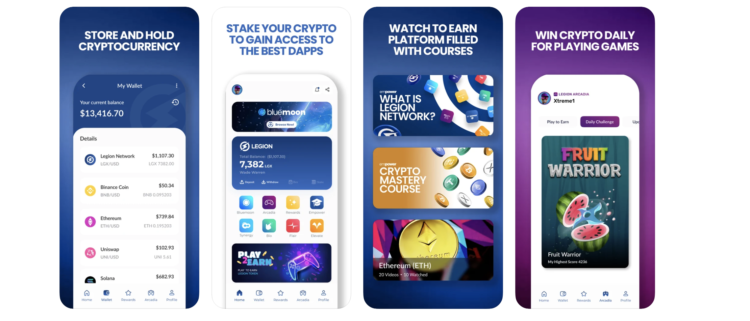 The Legion Network App and collaborative (NFT) Marketplace combines all these services in to one place, so uses can:
View and manage their Crypto Wallet.
Learn about NFT's, the Metaverse, Defi, GameFi via our Empower Academy training courses.
View and share NFTs via the Bluemoon NFT marketplace.
Obtain daily rewards for sharing the Legion Network App and playing games.
Win weekly cash prizes by completing tasks.
Not only that, Legion Network also offers a business application hub with task management, CRM solutions, accounting systems, a online POS solution, and deep analytics.
Conclusion
Legion Network offers and incorporates many blockchain services and platforms like wallet, NFTs, education, and rewards, on one app. You can get access and get help to understand this industry.