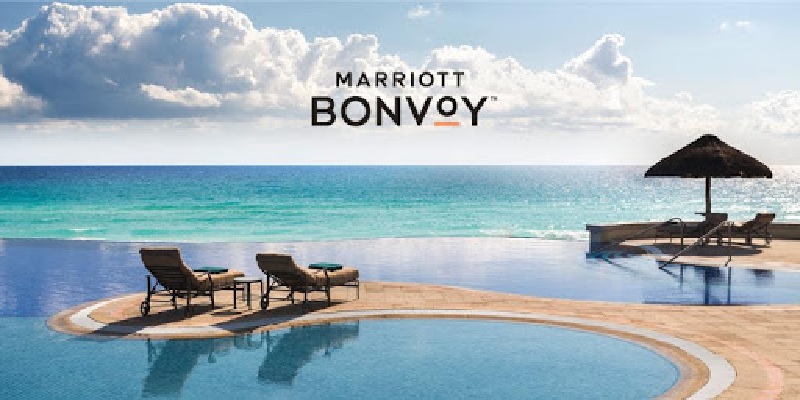 Marriott Bonvoy is the second largest hotel chain in the world. Normally, you'll be able to find a suitable Marriott location that fits your travel needs and style. This is why their loyalty program is one of the most popular with many travelers.
When you use Marriott points, they are easy to gain and has flexible redemption options. Even though their points value can be better, Marriott Bonvoy makes up for this by offering large bonuses for spending. For example, 10x points on Marriott stays, and more to come. Furthermore, if you're an elite member or a Marriott Bonvoy credit cardholder you'll be able to earn more.
Read below for more information on what Marriott Bonvoy has to offer.
Marriott Bonvoy Quick Facts
Marriott Bonvoy Brands
Normally, Marriott Bonvoy will come with 30 brands and more than 7,000 properties across 131 countries and territories. These brands are organized in 5 different categories: Luxury, Premium, Select, Longer Stays, and Collections.
Luxury
Premium
Select
Longer Stays
Collections
Marriot Luxury brands will come with bespoke and superb features and services.
EDITION
JW Marriott
The Luxury Collection
Ritz-Carlton
Rtize-Carlton Reserve
St. Regis
W Hotels
Marriott Premium brands come with a more sophisticated and thoughtful amenities and services.
Delta Hotels
Gaylord Hotels
Le MERIDIEN
Marriott Hotels
Marriott Vacation Club
Renaissance Hotels
Sheraton
Westin
Marriott Select brands come with a smart and simple amenitites and services.
AC Hotels
Aloft Hotels
Courtyard HotelsFairfield Inn & Suites
Four Points
Moxy Points
Protea Hotels
Springhill Suites
Marriott Longer Stays comes with features and services that will help you feel at home.
Element
Homes & Villas by Marriott International
Marriott Executive Apartments
Residence Inn
TownePlace Suites
Marriott Collections are specially designed and comes with distinctive luxurious experiences just for you.
Autograph Collection Hotels
Design Hotels
Tribute Portfolio
Marriott Bonvoy Elite Status
With the Marriott Bonvoy program, it will come with 5 different elite statuses for you.
| | | | | |
| --- | --- | --- | --- | --- |
| Silver | Gold | Platinum | Titanium | Ambassador |
| 10 eligible nights | 25 qualifying nights | 50 eligible nights | 75 qualifying nights | 100 eligible nights |
| 10% bonus points | 25% points bonus | 50% bonus points | 75% points bonus | 75% bonus points |
Additionally, you'll receive free standard WiFi when you sign up for Marriott Bonvoy. As you climb the ranks, you'll be able to unlock extra VIP features such as:
Elite Status
Status Perks
Silver
Late checkout
Dedicated reservation phone line
Gold
Enhanced internet access
2pm late checkout
Room upgrades (up to Executive)
"Welcome gift" of 250 to 500 points
Platinum
Room upgrades (up to Standard Suite)
Lounge access
4pm late checkout
Arrival gift (points or food & beverage)
1 Annual Choice Benefit*
Titanium
United MileagePlus Silver status
2nd Annual Choice Benefit**
Ambassador
Personal "ambassador"
24-hour check-in and check-out time
Another wonderful thing about Marriott elite status is that the perks are guaranteed. If you don't get what you're entitled to get, you'll receive a compensation.
Lifetime Elite Status
With Marriott Bonvoy, they offer a lifetime elite status and it's not hard to get.
| | | |
| --- | --- | --- |
| Status | Nights Required | Years Required |
| Lifetime Silver | 250 | 5 years of Gold status |
| Lifetime Gold | 400 | 7 years of Gold status or higher |
| Lifetime Platinum Elite | 600 | 10 years of Platinum Elite status or higher |
Earning Marriott Bonvoy Points: Co-Branded Cards
You can earn Marriott Bonvoy points when you get a Marriott co-branded credit card and are eligible for their welcome bonus.
Additionally, Chase comes with two personal credit cards that enables you to earn Marriott Bonvoy points. Meanwhile, American Express comes with one personal and one business card that will earn you points. If you want to apply for a Marriott credit card, remember:
Chase 5/24 rule. If you open 5 or more new credit cards in the past 24 months from any bank, you will not be approved for a new card.
Amex once-in-a-lifetime welcome bonus rule. You'll be eligible for the intro bonus on every Amex personal and business card once in your life.
Marriott Bonvoy Brilliant American Express Card
Marriott Bonvoy Boundless Credit Card
Marriott Bonvoy Bold Credit Card
Marriott Bonvoy Business American Express Card
Co-Branded Card Comparison
Earning Marriott Bonvoy Points: Other Ways
Usually, it's better if you build up your points by getting a Marriott co-branded credit card. However, there are many other ways for you to earn Marriott points as well. Check out the different ways you can earn these points below:
Hotel Stays
MegaBonus Promotions
Go Green
Refer a Friend
Moments
Events
Travel Partners
Social Media
Purchase Points
Normally, you'll be able to earn points by just staying at Marriott hotels. However, keep in mind it's better to book directly with Marriott Bonvoy. When you make reservations with online travel agencies (Expedia, Orbitz, etc) and credit card travel sites (Chase Ultimate Rewards Travel, Citi ThankYou TravelCenter, etc) you will not earn any Marriott points.
| | |
| --- | --- |
| Brands | Points Earned |
| Most Marriott Brands | 10x points |
| Extended Stay Hotels | 5x points |
| Executive Apartments & ExecuStay | 2.5x points |
Each quarter, Marriott will run MegaBonus promotions that come with large bonuses for different activities. Some old bonus offers are
Up to 3,000 bonus points with your second stay.
Double points for a limited time.
10,000 bonus points with a 4-night stay.
Earn MegaBonus rewards by signing up for every promotion in your Marriott Bonvoy account.
Gain no more than 500 points a day when you choose to "Go Green" and opt out of housekeeping. Just stay for a minimum of 2 consecutive nights and you won't be able to skip out on more than 3 consecutive houseekeeping visits. Just let the front desk know when you're checking in.
Brands that are partaking in this offer are (U.S. and Canada only):
Courtyard
Fairfield Inn
SpringHillSuites
Marriott
Renaissance
Furthermore, this perk will enable you to earn no more than 5,000 bonus points a stay.
Earn bonus Marriott points when you refer a friend. You'll receive 2,000 bonus points each time your referral stays at Marriott. Additionally, for no more than 5 stays, every referral and up to 5 referrals a calendar year. This will be about 50,000 Marriott points annually.
Plus, your referrals even earn 2,000 points for their first 5 stays. This way they can gain no more than 10,000 Marriott points each. So, the next time you want to go on a trip, ask if they are a Marriott Bonvoy member. For people who aren't members, send a referral link so both of you can earn bonus Marriott points.
Each dollar you spend on Marriott Moments will enable you to gain 10 Marriott points. These experiences are open only to Marriott Bonvoy members and include:
Culimary experiences
VIP access to entertainment & sports events
Exclusive Masterclasses
Gain 2 Marriott points for each $1 spent when you book your wedding, conference, or other event directly with Marriott. Then, you must give your Marriott Bonvoy member number to them. Particpating brands are:
Bulgari Hotels & Resorts
Design Hotels
Executive Apartments
Towneplace Suites
Vistana
Residence Inn
The Ritz-Carlton Reserve
However, keep in mind that this offer is limited to 60,000 bonus Marriott points.
Gain points with Marriott travel partners like: Hertz and CruiseOnly.
With Hertz,  you'll be able to earn no more than 2,000 Marriott points per rental when you rent a car for at least 2 days. For a better deal, you should book through Marriott to get discounts on their rates.
CruiseOnly will enable you to earn 3x Marriott points when you book your cruises with CruiseOnly's Marriott partner website.
Earn 250 points when you connect your social media profiles like: Facebook, Twitter, and Instagram to your Marriott Bonvoy account. Receive an additional 250 points for following Marriott Bonvoy on Twitter. This is equal to 1,000 points you can earn easily.
There is the option to purchase 1,000 Marriott points for about $12.50. Even though it's not highly recommended, here are some of the reasons why it works out:
Keep your points from expiring
Complete a redemption when you're low on points.
Redeeming Marriott Bonvoy Points
This isn't just for hotel stays, Marriott points can be used towards: travel, gift cards, merch, and more. Plus, you can even transfer your points to more than 40 loyalty programs, this makes Marriott points super flexible.
Here are some ways you can use your Marriott points below:
Hotel Stays
Transfer Partners
Travel Packages
Moments
Other Options
Check out Marriott Bonvoy's straightforward award chart to see how many points you need for an award stay at one of their locations. Additionally, all Marriott Bonvoy members get their 5th night free when you book an award stay of 4 nights.
| | | | |
| --- | --- | --- | --- |
| Hotel Category | Off Peak | Standard | Peak |
| 1 | 5,000 | 7,500 | 10,000 |
| 2 | 10,000 | 12,500 | 15,000 |
| 3 | 15,000 | 17,500 | 20,000 |
| 4 | 20,000 | 25,000 | 30,000 |
| 5 | 30,000 | 35,000 | 40,000 |
| 6 | 40,000 | 50,000 | 60,000 |
| 7 | 50,000 | 60,000 | 70,000 |
| 8 | 70,000 | 85,000 | 100,000 |
If you want to look for a PointSavers property that matches your travel plans, you'll want to take advantage of the big discount. This way you'll be able to stretch your points even more.

When you compare this to other hotel loyalty programs, Marriott Bonvoy has the most airline transfer partners such as:
| | | |
| --- | --- | --- |
| Aeagean Airlines | Aeroflot Bonus | AeroMexico ClubPremier |
| Air Canada Aeroplan | Air France/KLM Flying Blue | Air New Zealand Airpoints |
| Alaska Airlines Mileage Plan | Alitalia MilleMiglia | ANA Mileage Club |
| American Airlines | Asia Miles | Asiana Airlines Asiana Club |
| Avianca LifeMiles | British Airways Executive Club | Aer Lingus AerClub |
| Copa Airlines ConnectMiles | Delta SkyMiles | Emirates Skywards |
| Etihad Guest | Frontier Airlines | Hainan Airlines |
| Hawaiian Airlines HawaiianMiles | Iberia Plus | InterMiles |
| Japan Airlines JAL | JetBlue TrueBlue | Korean Air SKYPASS |
| LATAM Airlines LATAMPASS | Lufthansa Miles & More | Multiplus |
| Qantas Frequent Flyer | Qatar Privilege Club | Saudia Airlines |
| Singapore Airlines KrisFlyer | South African Airways Voyager | Southwest Airlines Rapid Rewards |
| TAP Air Portugal | Thai Airways | Turkish Airlines Miles&Smiles |
| United MileagePlus | Virgin Atlantic Flying Club | Vueling Club |
Most of these airlines come with transfer rates of about 3 Marriott points for one airline mile. In other words, 6,000 Marriott points will earn you around 2,000 miles. Normally, transfers have to be in 3,000-point increments. This way you'll be able to move up to 240,000 points at a time. Additionally, you'll receive 5,000 bonus miles for each 60,000 Marriott points.
To receive the best value, you will want to transfer your points in increments of 60,000. Furthermore, you'll be able to transfer your points to: Chase Ultimate Rewards, American Express Membership Rewards, and Diners Club International.

Reserve Hotel + Air packages with your Marriott points.
| | | |
| --- | --- | --- |
| Hotel Category | 7 Nights + 50,000 Miles | 7 Nights + 100,000 Miles |
| 1-4 | 255,000 points | 330,000 points |
| 5 | 315,000 points | 390,000 points |
| 6 | 435,000 points | 510,000 points |
| 7 | 495,000 points | 570,000 points |
| 8 | 675,000 points | 750,000 points |
Normally, the miles you earn with your award travel package can be used for any partner airline you pick. It's easier to go with United Airlines since you will receive 10% more miles.
However, there isn't a way for you to book award travel packages online. In other words, you must contact Marriott if you want to redeem your points like this.

You can use your points for Marriott Bonvoy Moments. This is where you'll be able to get tickets to premium sporting events, celebrity meet and greets, etc. Some of the experiences include:
Dinner at iconic Michelin-starred restaurant Per Se and a tour of its kitchen.
Walking the red carpet at the premier of IT CHAPTER TWO.
A private swimming Masterclass with Olympic gold medalist Stephanie Rice.
Access to the Chicago Cubs Luxury Suite  at Wrigley Field.
There are some events that have fixed point pricing while others are up for auction. Since these experiences are for Marriott Bonvoy members only, it carries no cash value. You will not be able to put a price on these perks. In other words, there isn't a way to pinpoint the value of these redemption options.
It's not highly recommended to use your Marriott points for any of the options listed below. Since you'll receive less than $0.01 per point.
| | |
| --- | --- |
| Redemption | Value Per Point |
| Hotel credit (room bill) | $0.004 |
| TSA Precheck | $0.0034 |
| Airfare via Marriott | $0.003 – $0.004 |
| Car rental via Marriott | $0.003 – $0.004 |
| Gift Cards & Merchandise | $0.0025 – $0.003 |
| Charitable donations | $0.002 – $0.004 |
Marriott Bonvoy Tips & Tricks
Now, since you know how the Marriott Bonvoy loyalty program works, here are some tips and tricks you can use to take advantage of their perks.
PointSavers
Earn Points on Up to 3 Rooms
Room Preferences
Price Guarantee
RewardsPlus
Platinum Elite Challenge
This is a limited time Marriott super special that comes with an award rate discount of up to 33%. Normally, it's not extremely advertised since there are only a few hotels that partake in this. Not to mention, available dates are limited as well.
| | | |
| --- | --- | --- |
| Hotel Category | Normal Rate (points needed) | PointSavers (points needed) |
| 1 | 7,500 | 6,000 |
| 2 | 12,500 | 11,000 |
| 3 | 17,500 | 16,000 |
| 4 | 25,000 | 22,000 |
| 5 | 35,000 | 32,000 |
| 6 | 50,000 | 45,000 |
| 7 | 60,000 | 55,000 |
| 8 | 85,000 | 80,000 |
If you find a PointSavers location that matches with your travel plans, make use of the large discount so you can stretch your points even more.

Marriott Bonvoy members will be able to earn points on a maximum of 3 rooms at the same time. However, you have to pay for the rooms to be eligible. Many other hotel loyalty programs will need you to stay in the room to earn points.
Usually, this is a value for business owners that pay for their employee's rooms during events or conferences. It's a fast way to rack up your points with Marriott Bonvoy.
You don't have to ask for a non-smoking room or extra pillows whenever you check in. Rather, just take several moments to log into your Marriott Bonvoy account and set your room preferences. This way, the hotel will make adjustments for you before you get there. Available preferences are:
Accessibility
Preferred bed type
Preferred pillow type
Smoking preference
Floor location
Mini-fridge
Extra towels
Extra pillows
Keep in mind, not all of your preferences are guaranteed for you. However, hotel staff will do their best to match your needs.
Marriott's Look No Further perk allows you to see the best rate guarantee. Additionally, it comes with 25% off any lower rate you find on a third-party website or a 5,000-point bonus.
Marriott Bonvoy and United MileagePlus have partnered up to offer you better rewards with the RewardsPlus program. Marriott Bonvoy Titanium and Ambassador members will be able to sign up to enjoy complimentary United MileagePlus Premier Silver status. Additionally, United MileagePlus God members (or higher) will receive complimentary Marriott Bonvoy Gold Status.
Some points and miles perks are:
Receive 10% more miles when you convert Marriott points to MileagePlus miles.
Get 10% more miles when you redeem Marriott points for exclusive RewardsPlus Travel packages.
Convert MileagePlus miles to Marriott points at a 1:1 ratio (only airline that converts miles to Marriott points).
Other RewardsPlus benefits include:
Complimentary access to Economy Plus at check-in for you and a companion (when available).
Complimentary Premier upgrade confirmation as early as day of departure (when available).
1 complimentary checked bag (up to 70 lbs or 32 kg).
Premier Access priority airport services (when available).
7 award miles for each $1 spent on United flights.
This is offered every now and then, Marriott's Platinum Elite Status Challenge enables you to earn Platinum status if you stay at Marriott properties for 16 nights in a 60-90 day window.
Conclusion
Overall, since points aren't worth as much compared to other loyalty points, Marriott Bonvoy makes up for this with their large impact on the world. Their high earning potential and more than 40 airlines partners to transfer to, there are so many features to benefit from. Additionally, you'll be able to receive your 5th night free when you reserve four award nights and other ways to use your points to the fullest.