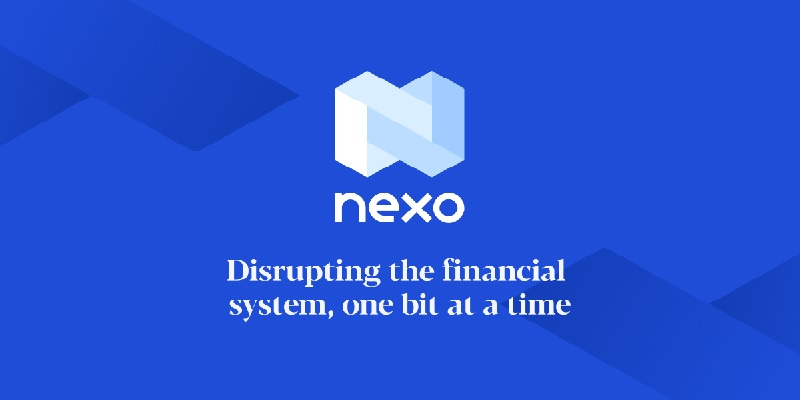 Nexo (nexo.io) is a regulated financial institution for digital assets and offers all-in one crypto banking accounts and pioneered access to instant crypto credit lines. It even has high-yield earn on both crypto and fiat services. Ever since 2018, Nexo has processed more than $3 billion for more than one million users across 200+ jurisdictions.
Check out bitcoin bonuses and other crypto promos here. See offers from: Coinbase, Voyager, BlockFi, and more.
Read below for more information on what they have to offer.
$25 Bonus & Give $25, Get $25 Referral Program
Right now with Nexo you can earn a $25 Welcome Bonus when you sign up with a referral link to download the app and make an account. Additionally, when you refer friends, you will Give $25, Get $25 through their referral program.
We currently do not have a referral link/code, please feel free to leave yours in the comment section below.
Promotion: $25 Bonus & Give $25, Get $25 Referral Program
Expiration: Unknown
Availability: Nexo
How to get it: 

Sign up with Nexo using a referral link.
Verify and pass the Advanced Verification to confirm your identity.
Top up $100 or more in assets and keep them for at least 30 days in your account.
You get $20, and your friend gets $10 worth of BTC. Your reward is instantly available and will be unlocked in 30 days.
Once you have an active Nexo account and have passed the Advanced Verification process, you can then start making referrals to earn more BTC

Terms & Conditions: New customers only. Rewards are distributed on the first 100 registrations. Terms and conditions may apply.
Nexo Features
With a Nexo account, you can earn, borrow, spend and invest with crypto easily. It features:
Earn on Crypto, EUR, GBP, % USD
Receive up to 8% interest on crypto, and up to 12% on stablecoins, euros, pounds and US dollars, paid out daily. Here's how it works:
Top up supported assets. Currently, Nexo accepts 11 cryptocurrencies, 6 stablecoins and 3 fiat currencies.
Start earning. The assets in your Nexo Account will automatically earn interest, which is credited to you daily.
You can add and withdraw funds at anytime. There's no minimum contribution required and no fees. Plus, your crypto and cash are secure with $100 million in insurance.
Borrow with Instant Crypto Credit Lines
Borrow cash or stablecoins from as little as 5.9% APR, without having to sell your crypto. Nexo loans feature credit lines from $10 to $2 million, with flexible repayments and zero fees. Approval is automatic and does not require a credit check. Credit lines accept 16 cryptocurrencies and are available in 40+ fiat currencies. Here's how it works:
Top up supported assets.
A credit line is instantly available. The limit depends on the value of your assets.
Spend. Withdraw your cash or stablecoins, or spend by using the Nexo Card.
Interest is only charged on the amount you actually withdraw.
Spend with the Nexo Card
Speaking of the Nexo Card, it's the only one available that lets you spend the value of your crypto without having to sell it. It also features:
Instant 2% cashback on all purchases
Flexible repayment options
Free additional virtual cards
Payments in local currencies
Accepted worldwide by 40M+ merchants
No monthly or annual fees
No foreign transaction fees
Invest in the Nexo Token
The NEXO Token is the world's first compliant, dividend-paying, asset-backed token. Benefits include:
A 50% discount on accumulated interest by stacking NEXO Tokens, terms apply.
25% higher interest on idle assets in your Nexo Account by staking NEXO Tokens.
Share 30% of Nexo's net profit in the form of base and loyalty dividends.
To qualify, you must undergo one-time KYC, and the NEXO Tokens must be held or staked in your Nexo Wallets at the ex-dividend date.
Conclusion
Nexo is one of the most innovative global platforms out there for instant crypto loans. You can earn good interest on the funds you deposit and 2% cashback on Nexo card purchases.
BlockFi is another crypto service that provides interest-earning crypto accounts, along with low-cost USD loans with crypto. Currently, they have a $25 welcome bonus for new customers.