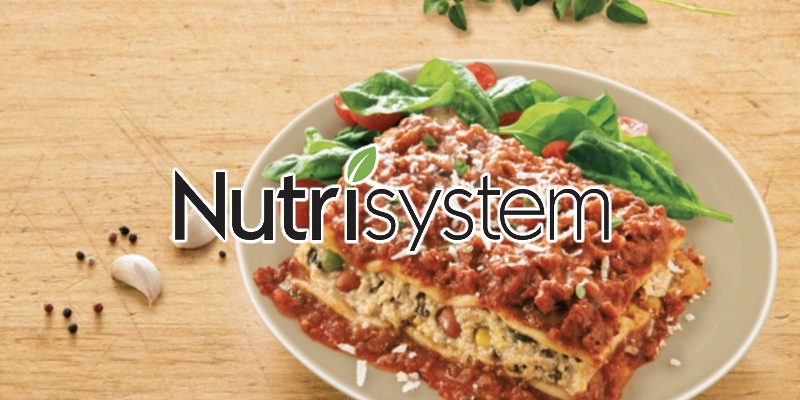 Nutrisystem now has a referral program where you and your referral will be able to save up to $30. View other money referral bonuses here. Find more referral bonuses here.
They are also partnered with Rakuten and other cash back shopping services.
Having a healthy diet can be boring and time consuming sometimes. However, with Nutrisystem, their weight loss program makes having a healthier lifestyle much easier. You'll receive perfect portions of food delivered right to your door. This way, you'll be able to track your diet.
Check out other bonuses from: Uber Eats, Doordash, Grubhub, and Postmates.
Read below for more information on their recent promotions and Summer Sale.
Nutrisystem $300 Or More Off Plans + Free Gifts + Free Shipping
Save $300 on all Nutrisystem meal plans when you choose to pay for two months.

After your second shipment, you'll continue to receive over $300 off (that's 50% off) the full retail price for all consecutive 2- or 4-week meal plan shipments.

Get 53% off all meal plans when you choose to pay for three months.

After your third shipment you'll continue to receive your 53% discount off the full retail price for all consecutive 4-week plan shipments.

Plus: Get 50% off your first month of new ProSync™ shakes.
Plus, get these bonus freebies with any 4-week plan order:

7 Free Poten Shakes
NuMi Weight Loss App
FREE shipping

To activate your offer, simply edit your delivery type and choose the option you want before you check out. You'll also have the option to add shakes to your order. The 50% off is automatically applied when you add shakes!
Use the link below for the offer.
(View for more information)
Nutrisystem Refer-A-Friend $30 Bonus
Receive $30 off your next Nutrisystem order when you've referred people towards this weight loss program. To be eligible for this offer you must:
Go to the bottom of the site and look for the link for the "Refer-a-Friend" webpage.
Complete the application to send the invite via email or share your personal referral link wherever.
Additionally, your referral will even receive a $30 discount for their first order as well. Feel free to leave your referral link down in the comments section below.
How Nutrisystem Works
With Nutrisystem, it's a 28-day weight loss program and meal delivery service. Once you've signed up for the meal plans, you'll receive prepackaged, easy to prepare meals and snacks. These packages will be delivered right to your door.
There are several different versions of Nutrisystem to fit the different types of diets people might have. Plus, they keep different prices in mind as well. Just pick which level of service you want:
Basic. Portion-controlled meals and access to online utensils and trackers.
Uniquely Yours. Portion-controlled meals (included Nutrisystem frozen food) 5 days a week and access to online tools, trackers, and diet counselors on call.
Uniquely Yours Ultimate. This is a portion-controlled meal (includes frozen cuisine) 7 days a week and access to online utensils, trackers, and diet counselors on call.
After, pick your own meal or you'll be able to pick the Chef's Choice where meals will be selected for you. The Uniquely Yours plans will come with a Personalize It option where meals will me picked based on your body type, goals, and food preferences.
Nutrisystem Features
This program is super simple to follow, they provide balanced, healthy meals and snacks you'll enjoy. All of the Nutrisystem foods will mainly focus on:
Variety of nutrients will half of the calories coming from carbs, 25% from protein, and 25% from fat.
Smart Carbohydrates. It won't raise your blood sugar as much as other food would.
Limited calories. Made to help you lose a pound or two every week, unless you're on one of the rapid weight loss programs.
Limited sodium with about 2,000 milligrams a day (approx.)
Conclusion
Looking to lose weight with a program, then Nutrisystem is the one for you. They deliver healthy, perfect portions, and easy to prep meals and snacks right to your door. Additionally, they offer different meal plans for specific diets as well.
(View for more information)