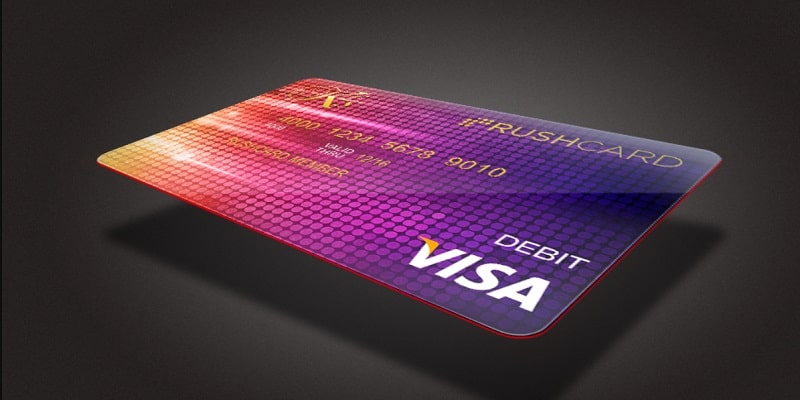 If you want the latest RushCard Prepaid Visa bonuses or promotions, be sure to check here for frequent updates!
RushCard is a prepaid debit card that can be also used as a checking account. If you are interested in other Rushcard bonuses, continue reading the review below.
Just like a checking account, you can deposit checks or set up direct deposit to your account. You may also withdraw money anytime.
Luckily, there's no initial credit check to worry about either, but you'll have to pay some fees with your first deposit and other setup fees.
RushCard $30 Sign-Up Bonus
When you open a new RushCard account, you can earn a $30 cash bonus using a current member's referral link.
You also will have to set a PIN number and deposit at least $50.
How To Earn the Bonus 
Earning the BonusFine Print
To obtain the free $30, you must take the follow actions down below:
Click "Apply Now" on the RushCard website
Activate your new card and choose a pin number
Deposit $50 into your account
RushCard will also deposit $30 into your acount!
RushCard will credit $30 back into your account as long as you follow their instructions.
Of course, there are some guidelines to keep in mind when using a RushCard Prepaid Visa, such as:
Guaranteed approval upon a completed card application, valid US identification and compliance with the US Patriot Act is required for the RushCard. Read more details at RushCard.com.
Your maximum monthly fee for purchase transactions is $10. Or, as low as $5.95 per month – Depending upon your other card transaction choices, whereas, you may incur other fees.
There is no fee to use the 'cash back' option at store cash registers when you checkout, however, you may be charged a $1 fee if you are enrolled in the $1 per transaction fee program.
RushCard $50 Sign-Up Bonus
RushCard also has a new promotion with Green Dot Bank where they will give you an extra $50 cash back when you sign up for RushCard through them.