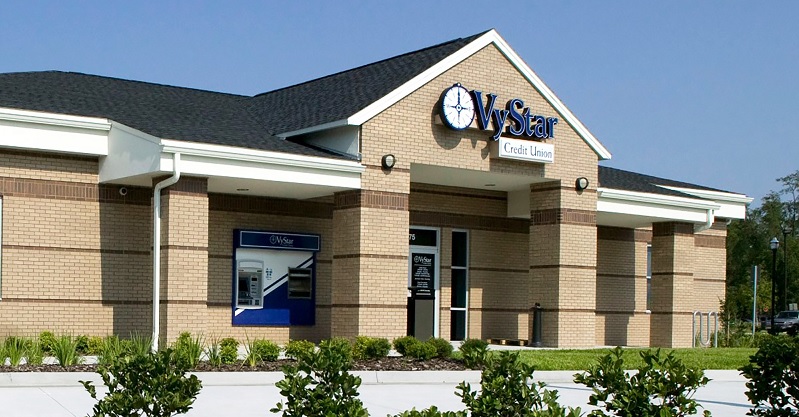 Take advantage of the latest Vystar Credit Union bonuses, promotions, and offers here.
Currently, you find bank bonuses ranging from $100- $500 in promotional offers.
Vystar Credit Union Bonuses Review
For over 65 years, VyStar Credit Union has been dedicated to improving the financial lives of our members and supporting the communities in Florida and Southeast Georgia counties, where their members live and work. This dedication is clearly reflected in their vision to be the primary financial institution for their members and to bring credit union services to more people.
While these bank promotions are rather attractive, you can also take advantage of our list of Savings, Money Market, and CD rates.
However, if you do not live in New York, definitely take a look at our bank bonuses page to find other offers. Some popular bank offers include Chase Bank, Discover Bank, TD Bank, Huntington Bank, HSBC Bank, and many more.
I'll review the current Vystar Credit Union bonuses below.
---
Vystar Credit Union $500 Investment Bonus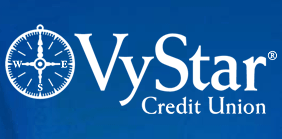 Earn a $500 bonus from Vystar Credit Union when you open and fund a new investment account.
What you'll get: $500 Bonus
Eligible account: Investment
Where it's available: FL
(Offer Expires May 31, 2022)
How To Earn Bonus
HOW TO EARN $200 BONUSFINE PRINT
Open a new Vystar Credit Union investment account. Earn the following bonuses with these deposit requirements:

$100 bonus, must fund account with $25,000-$49,999.
$200 bonus, must fund account with $50,000- $99,999
$300 bonus, must fund account with $100,000-$149,999
$400 bonus, must fund account with $150,000- $249,999
$500 bonus, must fund account with $250,000 or more
This is not an offer or solicitation in any jurisdiction where VyStar Investment Services
The account must be funded within 60 days of the opening date and the deposit must be held in the account for at-least 90 days from the date of deposit to receive the bonus.
The minimum qualifying deposit to participate in the gift card bonus offer is $25,000
VyStar Credit Union will pay a cash bonus, in the form of a Direct Deposit to your VyStar savings account during the offer period, 3/01/22-5/31/22.
Limit one offer per member/ non-member.
This is not an offer or solicitation in any jurisdiction where VyStar Investment Services and VyStar Credit Union is not authorized to do business or where such offer or solicitation would be contrary to the local laws and regulations of that jurisdiction.
You have choices about what to do with your employer sponsored retirement plan accounts.
Depending on your financial circumstances, needs and goals, you may choose to roll over to an IRA or convert to a Roth IRA, roll over an employer sponsored plan from your old job to your new employer, take a distribution, or leave the account where it is.
Each choice may offer different investment options and services, fees and expenses, withdrawal options, required minimum distributions, tax treatment, and different types of protection from creditors and legal judgments.
These are complex choices and should be considered with care.
Visit vystarinvestmentservices.com or call an LPL Financial Advisor at VyStar Investment Services at 904-908-2495 or 1-800-445-6289 option 4, ext. 2495 for more information about your choices.
---
(Expired) Vystar Credit Union $100 Checking Bonus – Tallahassee Branch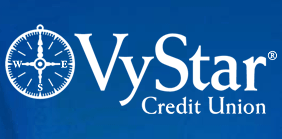 If you're a Leon County resident, you can earn a $100 bonus when you open a free checking account at their new branch at Tallahassee!
What you'll get: $100 Bonus
Eligible account: Free Checking Account
Where it's available: FL; Leon County residents – Tallahassee branch
(Expired)
How to Earn Bonus
EARNING THE BONUSFINE PRINT
To qualify for the limited-time $100 New Checking Account Cash Bonus Offer, person must:

Be Leon County resident
A non-checking account member of VyStar Credit Union (if not already a member—membership can be established by opening a primary savings account with $5 or more).

New checking account must be open by July 31 with the Tallahassee branch located at 1814 W. Tennessee St. and set up direct deposit within 30 days of account opening.
Checking account must remain open for a minimum of 90 days and;

There must be two or more direct deposits within the first 90 days of the account opening
Complete five or more credit card or debit transactions each month of the first 90 days
Provide a valid email address and enroll in electronic statements.
When these requirements are met, $100 will be deposited into the member's primary savings account on the first business day following the 91st day after account opening.
Only one checking account per member qualifies for the $100 offer. All accounts are subject to approval.
Credit Union programs, rates, services, terms and conditions are subject to change at any time without notice.
Certain restrictions and limitations apply.
---
How To Waive Monthly Fees
---
Free Checking: None
Small Business Checking: None
Regular Business Checking: $12.50 will be waived while maintaining an average daily balance of $5,000
Business Volume Checking: $25.00 will be waived while maintaining an average daily balance of $15,000
Business Analysis Checking: $10.00 can be off set with earnings credit rate – Additional Services charged as utilized
---
---
Conclusion
Would you like to earn some extra cash for  by opening an investment account. With this limited-time offer, you not only get to earn great benefits  on your funds, but you also get a generous bonus for just doing so!
Feel free to comment on this post with any questions you may have about Vystar Credit Union, their accounts they offer, or any experiences you have had!
Check back often for more Bonuses, Promotions, or Offers!