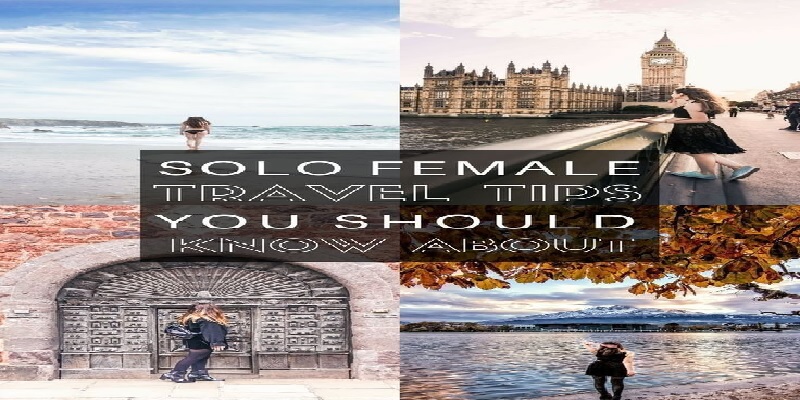 Traveling by yourself can be a very interesting experience. However, women have many things to consider when they travel on their own. Thankfully, there are apps in place to help navigate unfamiliar places, convert foreign currencies, and keeps you safe.
Check out our list of the best credit card bonuses here.
Read below on the few apps that every female solo traveler should have on their phone.
This is a navigation app that offers transit maps, line status, real-time departure timing on public transport, and real-time disruption alerts. This will cover most major cities in the United States, Europe, Asia, and Australia.
Furthermore, it's available on iOS and Android.
You should get a rideshare app no matter where you are in the world, especially if it's late at night. Look into which app is safe and popular in your destination. In the US and Europe, go with Lyft or Uber. Grab is popular in the Asian market. For Spain and Latin America, they use Cabify. Bolt is much appreciated in France, Austraila, and some African countries. Lastly, Careem is the go to in Turkey and the Middle East.
Available on iOS and Android.
Safety
Smart Traveler
Tripwhistle
Noonlight
Smart Traveler is an app by the U.S. Department of State which offers tips and information for American travelers. They will list visa and vaccine information with travel advise as well. Once you sign up for your trip on the app, your information will be relayed to local embassies and consulates in your destination country. If a disaster or crisis happens, the local embassy will be able to contact you.
Available on iOS and Android.
TripWhistle Global SOS connects you to local emergency police, fire, and ambulance numbers anywhere in the world with a click of a button. It offers your location to emergency responders while notifying your loved ones of your whereabouts.
Available on iOS and Android.
Noonlight triggers a call to emergency services and sends help to your exact location when you hold and release the main button. If you activate the service by accident, you'll have 10 seconds to put in your PIN to cancel the alarm. Noonlight can connect to your Lyft, Uber, and Tinder apps. (However, this is only available in the United States).
Available on iOS and Android.
Other
Tourlina
Calconvert
Kindle
Sit or Squat
Tourlina safely and easily connects solo female travelers with other women. This works like a dating app, matching you with other women who have similar interests, destinations, and traveling time. After you put in your destination and travel dates, swipe left (no) or right (yes) on profiles. Once you match, you'll be able to message each other and plan your trip together.
Available on iOS and Android.
CalConvert is a calculator, currency and unit converter. It features basic calculator operations, mathematical functions, and scientific functions.  With more than 600 unites and 150+ currencies to convert as well.
Available on iOS.
There's lots of time to read when you're traveling by yourself. This is where Kindle comes in handy. Access all of your purchased books and sync them to where you left off on their devices.
Available on iOS and Android.
Looking for the closest public toilet is easy with SitOrSquat from Charmin. The lists even come with ratings: green for clean and red for dirty. Additionally, you have the chance to rate and share your bathroom experience with others as well.
Available on iOS and Android.
Credit Cards to Bring with You
When you travel on your own, you'll need to have the right cards with you. Look for benefits like emergency medical and dental perks, travel insurance, purchase protection, and more. Here are some credit cards we suggest you take with you on your trips.
Chase Sapphire Reserve
Chase Sapphire Preferred Card
The Platinum Card from American Express
Marriott Bonvoy Boundless Credit Card