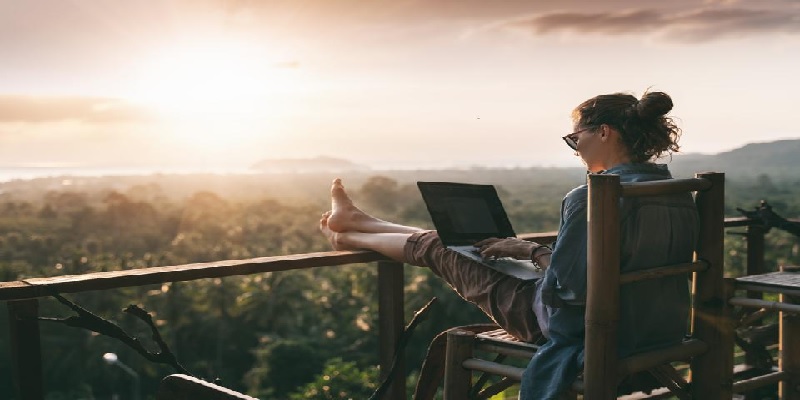 Before going on your digital nomad journey, you have to think about the logistics. How will your clients pay you? And can you access your funds overseas? What about the fees? Thankfully, we have your back. In this guide, we will go over our list of the best bank accounts for U.S. citizens living and working abroad.
Check out more bank bonuses here. Good offers can be found with: Chase Bank, TD Bank, HSBC Bank, Bank of America, BBVA, and more.
Read below for more information on the best bank accounts for digital nomads.
What Digital Nomads Want in a Bank Account
Most people don't go outside of their home country too much. So, most banks will design accounts to cater to those that travel infrequently. Digital nomads and other U.S. citizens living abroad. However, you'll be spending money in different currencies and earning an income from possibly many countries all over the world.
Digital nomads require a special banking solution, since traditional ones don't make the cut. This is what we look for in bank accounts for digital nomads:
They don't charge ridiculous fees.
Allow easy access to your money.
Their customer support team is readily available.
Remember those points when you're looking for the perfect bank account for your digital nomad needs.
---
Best Bank Accounts for U.S. Citizens Abroad
We went over all of our reviews on bank accounts and listed some of our favorite ones for Americans living overseas.
HSBC Premier Checking Accounts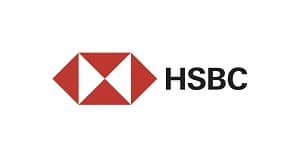 • Get a $450 Welcome Deposit for eligible new customers who open a new HSBC Premier checking account and complete the following qualifying activities.
• Open your new HSBC Premier checking account online by March 31, 2022; and
• Make recurring monthly Qualifying Direct Deposits totaling at least $5,000 from a third party to your HSBC Premier checking account(s) for 3 consecutive calendar months from the second full calendar month after account opening.
• You will automatically receive the $450 Welcome Deposit in your new HSBC Premier checking account approximately eight weeks after completing all qualifying activities. It's that simple.






Deposit products are offered in the U.S. by HSBC Bank USA, N.A. Member FDIC.
---
Charles Schwab High Yield Investor Checking
Charles Schwab is an investment bank based out of the United States. If you're American and you open an investment account with them, you'll get to open a High Yield Investor Checking account for free. Additionally, you won't need to actively invest in the brokerage account to use the checking account. Furthermore, this checking account isn't your typical checking account. Digital nomads will benefit from the account's:
No foreign transaction fees
Fully refundable fees on all foreign ATM withdrawals
24/7 online customer support chat
However, be warned that you need to be in the United States while opening the account, even if you're applying online.
Charles Schwab High Yield Investor Checking Account Up to $500 Bonus
You'll be able to earn up to a $500 bonus when you open a new High Yield Investor Checking Account and link it to a new brokerage account. You can open a brokerage account to be able to open the Checking account, and it's not hard at all. You won't be able to apply for just the Checking account alone for the bonus. However, you can choose from the many other account types for the bonus.
$500 bonus has no listed expiration date.
A new Brokerage account or a new High Yield Investor Checking account linked to a Brokerage account with qualify for the bonus.
Available online, nationwide.
Account needs to be open for at least 1 year to avoid an early account termination fee.
If you have a Schwab account open, you can make referrals with a link they will be eligible for the bonus. Feel free to leave your referral link down in the comments section below.
---
N26
Based in Berlin, N26 is a mobile banking solution that offers free accounts to United States residents. More than an account, N26 makes spending, saving, and managing money a breeze. Plus, it features the following international benefits:
Mastercard debit card so you can pay cashless wherever Mastercard is accepted.
Unlimited free ATM withdrawals at over 55,000 Allpoint locations within the U.S., Canada, Puerto Rico, Australia, Mexico, and the UK.
Integrated with Wise for easy foreign currency transfers.
No foreign transaction fees
Real-time customer support via the in-app chat
On the downside, N26 is a virtual bank, which means they don't have any physical branches for face-to-face customer service.
N26 $5 Welcome Bonus
Receive a free $5 cash bonus deposited directly into your N26 account when you:
Apply using a referral link
Enter the referral code in the Promo Code section of the application,
Download the N26 app,
Fund your new N26 account from another bank (no minimum funding),
Activate your new N26 debit card, and
Use your N26 debit card to make to make a qualifying purchase of at least $10.
However, this offer is not available if you already have an N26 account, or had one in the past 12 months.
Currently, have a personal referral link to provide. Feel free to leave your personal referral link down in the comments section below.
---
Revolut
Revolut is another popular mobile banking institution from Europe with worldwide usability, savings benefits and budgeting features. All of these are offered with no hidden fees. U.S. residents living overseas love that their Revolut account:
Holds, exchanges, sends and receives 28+ currencies.
Supports over 150 currencies at the interbank exchange rate.
Offers free ATM withdrawals up to a certain monthly amount (depending on plan).
Provides free foreign spending and exchanges up to a certain monthly amount (depending on plan).
Sends and requests money easily.
Has 24/7 customer support via live chat
Like N26, Revolut is a virtual bank, so no face-to-face customer service is provided. One top of that, you'll need to pay for a Premium or Metal plan to access all features.
Revolut Up to $50 Welcome Bonus
*Update: The Revolut referral program's availability changes often. Check with their website for updates here.
Revolut is giving new customers a cash bonus if you register via a targeted member's referral link and complete the qualifications.
To get the bonus, you must verify your identity, deposit funds by connecting your bank account or debit card, order a physical Revolut debit card, and complete three purchase transactions (for any amount) with your new Revolut card. This includes purchases on your virtual card while waiting for your physical one to arrive.
Feel free to leave your referral link down in the comments section below.
---
Bonus Tool: Wise
As a digital nomad, you should consider using Wise (formerly Transferwise) to transfer money internationally. It's quickly becoming the alternative to PayPal, thanks to its low and transparent fees at true midmarket exchange rates. Currently, you can send money to 70+ countries and receive money from 40+ countries, with over 1,000 country combinations across 45+ currencies. Compare it with other top money transfer services.
Wise Free International Transfer Offer
Use a referral link to get a free international transfer of up to £500.
After you've opened an account, you'll be able to start making referral bonus money as well.