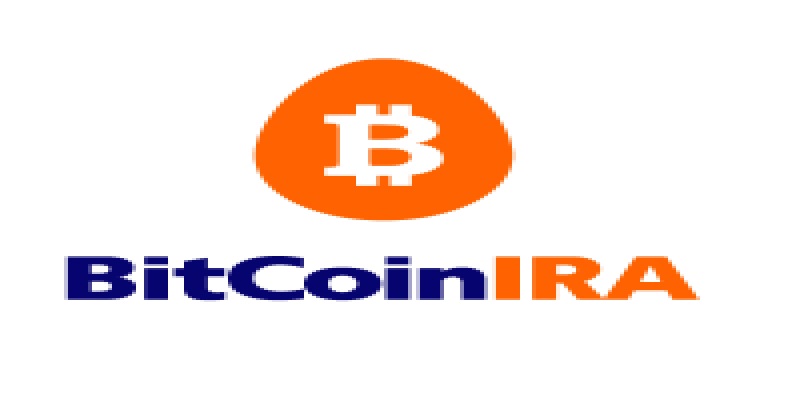 With BitcoinIRA.com it's one of the first full-service solutions that enables you to invest into Bitcoin, Ethereum, Ripple, Litecoin, etc with your IRA. Normally, this process is super fast, easy, and secure for you to use. This way, you'll be able to reach your retirement goals with cryptocurrencies. As of right now, there are more than 50,000 account holders that make more than $400 million in transactions.
Check out the Best Cryptocurrency offers here and more from Gemini, Voyager, Coinbase, and Binance.
Read below for more information on what they have to offer.
(Visit for more information)
Bitcoin IRA Features
Eligible Retirement Accounts
IRA

ROTH IRA

SIMPLE IRA

403b

401k

Investment Minimum
$3,000
Investment Cap
None
Bitcoin IRA will enable you to buy and sell crypto in your IRA and comes with:
Many cryptocurrencies supported. This will include: Bitcoin, Bitcoin Cash, Ethereum, Ethereum Classic, Litecoin, Ripple, Stellar Lumens, Zcash, and Digital Gold.
Feature-rich dashboard. It comes with live price tracking, portfolio performance, videos, education, etc. All of these things you'll be able to take advantage of when you sign up.
Tax-free Advantages. You'll be able to maximize your account growth with tax deferred and potentially tax-free investing as well.
24/7 trading. As the name states, you'll be able to self-trade whenever you want where you want.
Additionally, Bitcoin IRA comes with a full-service solution that will guide you through the whole process. They will help you make your account, rollover your funds, make self-trades, and move your coins safely to your digital wallet.
(Visit for more information)
Saver IRA Features
With the Saver IRA, it will enable you to make monthly and automatic investments in your contributions. This will be about $100 a month which is a pretty good starting price. Some of the perks are:
Monthly recurring contributions when you link a checking or savings account.
Automated investing. This is for contributions that are automatically invested into crypto that you've picked.
Interest Earning Features
Gain up to 7% interest on your retirement holdings. Just apply for this program and your loaning assets will be out to Bitcoin IRA's lending provider. This provider will lend out your funds towards a vetted institutional borrower. In other words, you'll receive most of the interest that's made with those loans. Some of the perks are: flexible terms, daily earnings, monthly payments, low minimums, and no upfront charges. You'll be able to use the same assets as mentioned above.
Security Features
Typically, your digital assets are kept safe in BitGo Trust. They are insured with up to $100 million thanks to Lloyd's of London who provides their insurance for them. All of Bitcoin IRA investments will be stored offline and safe for you. Additionally, their webapp is secured with about 256-bit encrypted SSL certification and other security measures.
How Bitcoin IRA Works
To start with Bitcoin IRA, it's super easy, just follow the steps listed below:
Make an account which will only take about 3 minutes. Once you've done that, you'll be able to see your dashboard and digital wallet.
Put in the amount you would like to invest and how you will want to fund your account and profile information. It will be ready for you to trade in about 3 to 5 business days.
Begin trading 24/7 and buy, sell, or swap digital assets inside your self-directed retirement account. Just visit the self-trading area in the Bitcoin IRA dashboard.
Bitcoin IRA Fees
With Bitcoin IRA, it will charge you an initial one-time service fee that will vary depending on how much you invest. This fee will cover:
Comprehensive Bitcoin IRA services, this will include full support for rollover retirement funds.
A whole set up of a self-directed retirement account with BitGo Trust.
Best-in-class security storage.
Furthermore, with the service fee, Bitcoin IRA will charge you a custodian and security fee. Check out Bitcoin IRA and contact one of their representatives for more information.
Conclusion
You should use Bitcoin IRA if you want a self-directed IRA that enables you to use cryptocurrencies. They will help you throughout the whole process from start to finish. Furthermore, they are partnered with BitGo Trust to ensure that your funds are kept safe in your digital wallet.