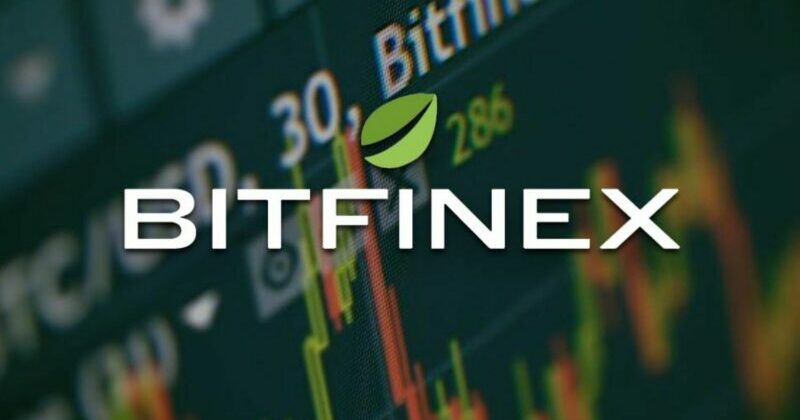 Bitfinex is offering new users a 6% bonus discount on trading fees. Plus if you join an affiliate program, you can earn at least 18% bonus commission on your referals' trading and margin funding fees. Find more referral bonuses.
Founded in 2012, Bitfinex was one of the first professional platforms set up to accomodate for the booming interest in cryptocurrency trading. Designed for professional institutional traders and offers advanced trading features and charting tools. Continue reading below to learn more about Bitfinex.
* Because of regulatory hurdles, U.S. residents cannot use Bitfinex. If you have trouble accessing Gate.io, try using a VPN, like NordVPN, ExpressVPN, or Atlas VPN.
Bitfinex 6% Trading Fee Discount

Earn a 6% trading fee discount when you use and eligible referral link to sign up for. anew Bitfinex account. Their referral program offers can change from time to time, read full referral program details here.
This offer is for new customers only.
Bitfinex Referral Program – 18% Commission

You can earn unlimited commission with up to three degrees of connection for every successful referral made.
How it works:
Generate your unique invite link on the Affiliate Dashboard.
Share it across your social media channels.
Anyone who signs up through your invite link will become your referral.
Earn a percentage of the trading and margin funding fees up to three levels within your referral network.
If your referrals meet the criteria, you're also entitled to commission multipliers. These can boost your referral commission rate up to 55%.
Track your referral bonuses on the Affiliate Dashboard.
Plus each of your referrals will get a 6% rebate fee on their signup.
Referral Commission Structure
| | |
| --- | --- |
| 1st Degree | 18% |
| 2nd Degree | 6% |
| 3rd Degree | 2% |
---
Bitfinex Features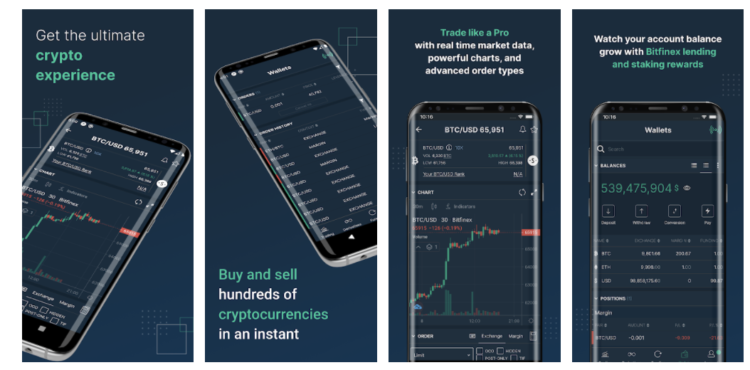 Whether you are new to digital tokens or a professional trader, Bitfinex is your one-stop shop for all your crypto needs. You can buy and sell Bitcoin, Ethereum, Tether tokens, Cardano, Dogecoin, and hundreds of other cryptocurrencies directly from your mobile device.
Bitfinex provides advanced services for Digital Tokens traders and liquidity providers. Traders can enjoy exchange and margin, trading and lending functionalities with fast execution with their industry-leading liquidity.
They've built leading-edge trading tools to help you trade with confidence and pick from a range of digital assets. With Bitfinex, you will be able to access real-time market data, customize your charts, set up advanced order types, receive price alerts and trade notifications at your fingertips.
Find services like:
An advanced trading platform with a customizable interface, advanced charting functionality, and API access.
Margin funding and margin trading with up to 10x leverage. Borrowing terms are determined by the user or automatically through Bitfinex.
Derivatives trading, which allows you to speculate on the price of an asset without buying or selling it.
OTC services for those who wish to trade $100,000+ of cryptocurrency.
Staking and lending with no need for technical knowledge.
Bitfinex Borrow, which lets you borrow funds from other users using your crypto assets as collateral.
Bitfinex is committed to the security of your assets to the best of their knowledge with several security features that you can enable and customize according to your needs to enhance the security of your assets and personal information.
Conclusion
Bitfinex focuses on providing unparalleled support, tools, and innovation for professional traders and liquidity providers around the world.
Find BankCheckingSavings' brokerage and investment bonuses here from services like Ally Invest, J.P. Morgan, Public, and more!