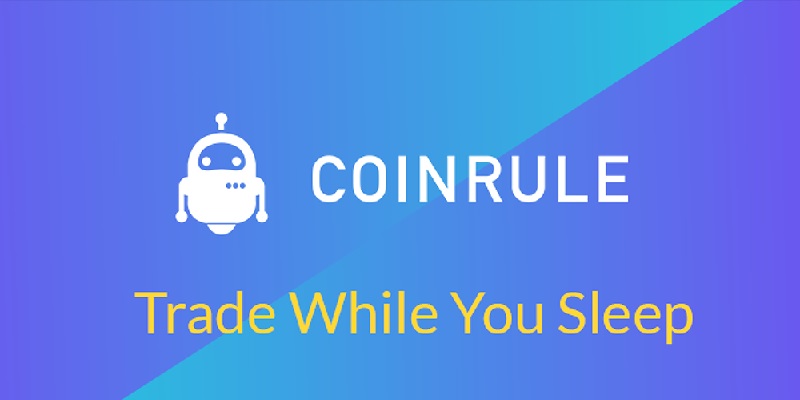 Coinrule is a simple, automated, trading bot platform that is great for rookies and experienced traders to use. Additionally, it comes with a large range of utensils you'll be able to use along with the terms and conditions. Or, you'll be able to pick from more than 150 trading templates that they have available for you as well.
Check out our list of the Best Crypto Promotions with Coinbase, Gemini, Voyager, and SoFi.
Coinrule comes with 4 different plans for you to choose from. Read below for more information on what they have to offer.
Pros:
Easy-to-use, even for beginners
150+ trading strategy templates
Multiple subscription plans
Works with most popular cryptocurrency exchanges
Coinrule Features
With Coinrule, you'll be able to automate your trading when you use the "if/then" parameters which are easy to comprehend. This is an easy and intuitive platform that is user-friendly and free of coding and difficult terminology. Additionally, this set up enables you to make adjustments or any changes you want in a matter of a few seconds.
Some of the perks are:
Trading Strategies. With the strategy templates, Coinrule will give you daily emails with free trading tips to help you adjust with your strategies and new rules.
Supported Exchanges. Coinrule will support the following cryptocurrency exchanges that can be linked with API integration: Bitfinex, Binance, Binance US, BitMEX, Bitpanda Pro, Bitstamp, Bittrex, Coinbase Pro, HitBTC, Kraken, Liquid, Okex, and Poloniex.
Security. API keys are encrypted with advanced security measures that are keped on segregated data storage. These keys are linked to your exchange account so they will not allow for withdrawal rights.
Customer Support. Coinrule will come with a Help Center, blog, and FAW section that you're free to use for assistance. Support is also available via live chat, email, and social media.
(Visit for more information)
Coinrule Plans & Pricing
Coinrule will not apply extra fees on trades, so the fixed subscription fee is the total cost that you'll be paying for the service.
Conclusion
When you use Coinrule, you'll be ale to make your own rules and conditions that fit your account the best. Additionally, they have a large variety of strategy templates to simplify your trading process. If you're new to the crypto trading world, I would recommend you begin with the Starter plan to see if this service is for you. Furthermore, if you do end up enjoying their services, you can upgrade your plan anytime you want.