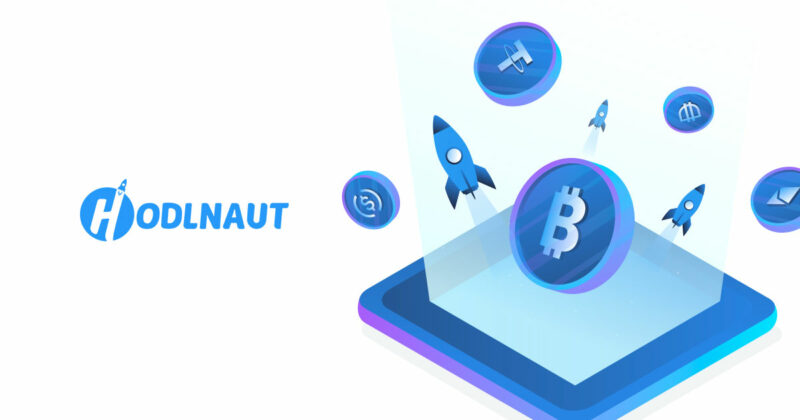 Hodlnaut is giving out new users a bonus worth $30. You also earn a $30 bonus on eligible referrals made. Find more referral bonuses here.
Hodlnaut is the leading Crypto Borrowing and Lending Platform based in Singapore whose mission is to provide financial services to cryptocurrency users. Their mission is to help individual investors get the most out of their cryptocurrencies.
With over 5,000 investors and $500 million in held assets, Hodlnaut steps ahead of their competition by providing some of the best interest rates available for digital assets. Continue reading below to learn more about Hodlnaut and their features.
Hodlnaut $30 Welcome Bonus

Earn a $30 sign-up bonus when you register for a new Hodlnaut account using a referral link. Make sure to make a minimum deposit of $1,000 worth of assets to qualify.
The bonus is paid out in the same asset deposited. This offer is valid for new customers only.
The qualifying deposit must be done in a single transaction and from an external wallet
The qualifying deposit must be completed within one week of an optional test deposit
Maintain a minimum US$1,000 account balance for 31 consecutive days
If you have an active account with Hodlnaut make sure to share your referral link below for other readers to take advantage of.
Hodlnaut Referral Program – Give $30, Get $30

Earn a $30 bonus when your friend interest you successfully refer them to Hodlnaut. Each of your referrals will earn a $30 bonus when they make a first deposit worth at least $1,0000.
To participate just copy your referral link in the Affiliate tab and send it to your friends.
(Expired) Hodlnaut Up to $310 Deposit Bonus

Both new and existing customers can earn up to $310 bonus when you deposit up to $180 in stablecoins. Tiers can be stacked for up to $310 in total. Funds need to stay in account for 16 weeks. Tiers as follows:
Deposit US$5,000 in stablecoins to receive US$30 in equivalent stablecoin
Deposit US$10,000 in stablecoins to receive US$100 in equivalent stablecoin
Deposit US$15,000 in stablecoins to receive US$180 in equivalent stablecoin
---
Hodlnaut Features
Bitcoin: BTC
Dai: DAI
Ethereum: ETH
Tether: USDC
USD Coin: USDT

Interest Rate On Deposits

Weekly, every Monday at 5 PM (GMT +8)

Bitcoin: 0.0005 BTC
Dai: 10 DAI
Ethereum: 0.0036 ETH
Tether: 10 USDT
USD Coin: 10 USDC

Only supported between the 5 coins on the platform

Up to $6.5 million of smart contract insurance from Nexus Mutual available at a 2.6% premium

Platform built on secure AWS cloud infrastructure

100% cold storage

Customer Service Phone Number

Get $20 free when you deposit at least $1,000
There rates are structure to reflect the current market conditions. Hodlnauts interest rates are better than BlockFi and Celsius by 2% APY.
Hodlnaut provides these rates since they lend the fund to trusted institutional and vetted corporate borrowers. These institutions pay interest to borrow the funds, which are distributed back to you, Hodlnaut's customers.
Token Swap
This feature allows its users to swap between asset pairs without leaving the platform, so you cna manage your portfolio and rebalance asset holdings without having to leave the platform.
Security
Hodlnaut platform runs on a secure cloud infrastructure on AWS, and all traffic is encrypted with SSL encryption. They encrypt and anonymize as much data as possible. They require their customers to complete Know-Your-Customer identity verification before making a deposit and setting up a two-factor authentication (2FA) before you can make a withdrawal.
This will help your account secure and prevent any unauthorized transactions.
Hodlnaut Fees
| | | |
| --- | --- | --- |
| CURRENCY | MINIMUM | TRANSACTION FEE |
| Bitcoin | 0 BTC | 0.0004 BTC |
| Dai | 0 DAI | 10 DAI |
| Ethereum | 0 ETH | 0.0036 ETH |
| USD Coin | 0 USDC | 10 USDC |
| Tether | 0 USDT | 10 USDT |
| Wrapped Bitcoin | 0 WBTC | 0.0004 WBTC |
Conclusion
Hodlnaut is a good option to every day investors who are wanting to make their crypto grow passively, long term. They offer competitive rates and great features like swap tokens to balance out your portfolio without incurring any trading fees.
If you're interested in another service, you can checkout BlockFi or Nexo.