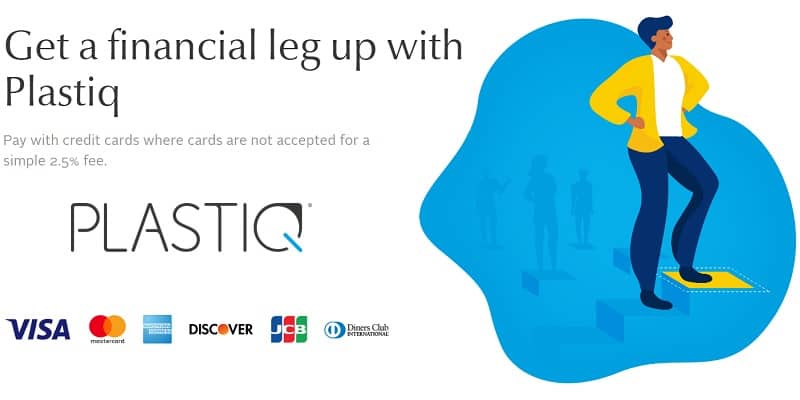 Have a credit card? You'll probably know that if you charge more to your credit card, the more points, miles or cash back you'll earn. Every little bit can add up to great rewards that might earn you loyalty status or even a free trip.
However, there are certain expenses that you can't pay with a credit card such as rent or mortgage payments. If they do allow you, some companies charge 3% or more to pay with a credit card. That's why Plastiq has a solution for this.
Plastiq is a new bill pay service that works around these fees, allowing you to pay bills with your credit card and earn as many rewards as possible. Plus, using a service like Plastiq is one of the most popular ways of meeting the minimum spending requirement for credit card bonuses.
Top cards like the Barclaycard Arrival Plus® and Chase Sapphire Preferred have excellent sign-up bonuses that require a minimum spend amount within the first few months to earn the bonus. Check out this Plastiq review and see why you should consider signing up today.
Plastiq Referral Program Bonus
When you refer a friend to Plastiq, you'll earn "Fee Free Dollars". Not only will your referee get a $500 fee-free processing bonus, but you'll also get $1,000 in free processing. That means you'll save $25 and your friend'll save $12.50 in processing fees.
As a heads up, your friend must make $500 in payments before the next $500 is fee-free. The Fee Free Dollars will be activated once they meet the threshold.
Use email, Facebook, Twitter, or your own personal referral code to make referrals! If you join today, you can use our referral link to earn 500 Fee Free Dollars for fee-free processing to get started.
What Is Plastiq?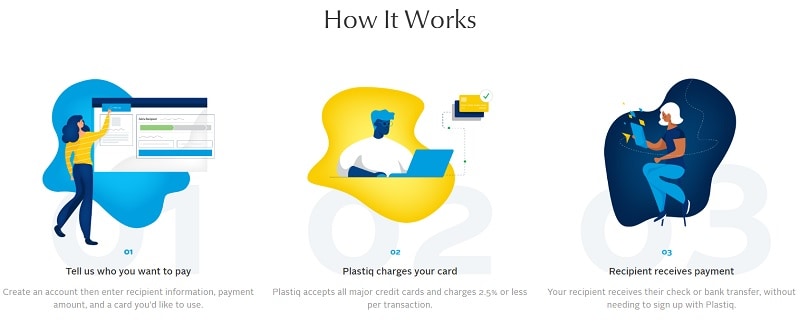 There are certain things that you normally can't charge to your credit card, like rent, tuition, auto lease, and mortgage payments. However, when you use Plastiq, it becomes possible. When you open a free account, all you have to do is add a credit card, enter a payee with bill details, and schedule a payment. Then, Plastiq will take care of the rest. It's that easy.
The bill pay service will send a check to the recipient of your choice, and charge that expense to your credit card. Depending on the recipient, Plastiq can also handle wire transfers or ACH transfers.
Using your credit card for payment in place of straight up bank account withdrawals will allow you to earn rewards on these charges. When you pay directly via bank transfers or by personal checks, you won't earn anything.
Plastiq charges a small 2.5% processing fee for credit card, prepaid card and gift card payments, and 1% for debit card transactions. From time to time, you'll find promotions extending lower fees. However, conditions may apply.
How To Register For Plastiq
Enter your email after clicking our referral link.
Go to your inbox and confirm via the email you'll receive.
Click on the link to complete the sign-up process.
Maximize Rewards With Plastiq
Since Plastiq charges a 2.5% service fee, you have to think about how to make Plastiq work for you. When using Plastiq, you should maximize rewards and earnings enough to justify that 2.5% service charge. Here are some instances you can use Plastiq to do so.
When the Rewards Exceed 2.5%
If your credit card rewards outweigh the service charge, then using Plastiq makes sense. For example, if you have a card that offers net rewards of 3% for the first year like the Chase Freedom Unlimited, after incurring Plastiq's 2.5% processing fee, you're left with rewards of 0.5%. It's not a lot, but it's still better than nothing.
When Reaching a Minimum Spending Requirement
Credit card bonuses are abundant on BankCheckingSavings. Good rewards credit cards will offer excellent welcome bonuses. However, they usually come with minimum spending requirements. That's why, this is one of the best reasons for taking advantage of Plastiq.
For instance, the Barclaycard Arrival Plus® World Elite Mastercard® offers a high sign-up bonus but requires a good chunk in minimum spending requirement.
Those who don't spend a lot might have a hard time reaching the minimum threshold. However, if you can charge big expenses like rent or mortgage payments onto the card, you'll find that Plastiq's 2.5% fee would be easily worth the bonus.
When Earning Status
Some co-branded hotel cards offer status perks to cardholders who meet certain spending requirements like the Marriott Bonvoy BoundlessTM Credit Card.
Though, I don't recommend paying a total of $35,000 in bills with Plastiq to get your Gold status. That's equal to $875 in Plastiq fees, which isn't worth the elite membership. However, it may make sense to use the bill paying service if you're getting close to the $35,000 mark, and you just need to spend a little bit more to reach that threshold.
A Note About Cash Advance Fees
For those concerned about cash advance fees, it shouldn't be a problem. With Plastiq, most transactions will appear as ordinary purchases, and they'll earn you points towards spend requirements. You may occasionally get a popup warning about cash advance fees. This happens with select Visa cards and only when you pay a payee for the first time.
In order to get around this, make your first payment to the recipient with a Mastercard, American Express or Discover card. Small amounts work. Afterwards, you can switch to your Visa card without having to pay that cash advance fee.
You can also contact Plastiq directly and ask to add the payee into their system to make it an existing payee when you make the transaction. If you don't get the warning message, then it's safe to assume you won't be charged a cash advance fee.
Eligible Payment Types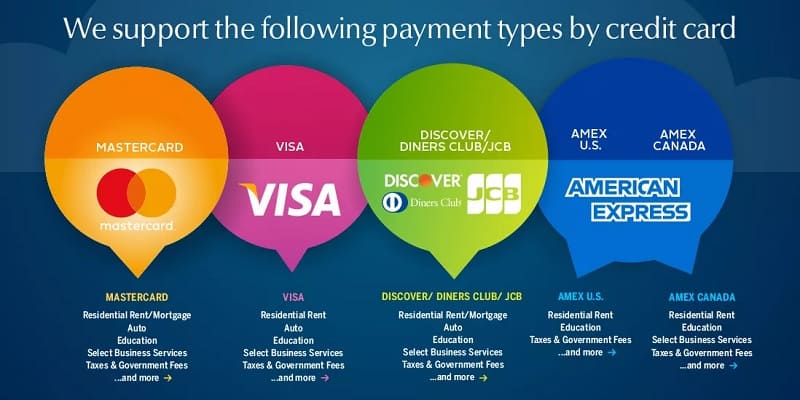 Plastiq works with Visa, Mastercard, Discover and American Express credit cards. Debit cards are also included. Plus, you can use Mastercard, Amex and Visa gift cards as a form of payment. Just use your address as the billing address to avoid the one dollar hold on the card when Plastiq processes the the transaction.
It may be complicated to determine which types of payments from which cards will work. To check for eligibility, input the payee in Plastiq's system to see if the transaction is possible. If you're confused, refer to Plastiq's guide to decide which types of payments are available for each card type.
Some Important Notes
Plastiq works with small businesses to pay contractors, caterers, gardeners, accountants, lawyers, therapists and more. You may need verification with an invoice from a payee in some cases.
Check or Automated Clearing House (ACH)

Any payee you add yourself, which is not already in the Plastiq system, will receive a check.
Payees already in the Plastiq system are paid via check or ACH.
All federal tax payments are paid with checks.

Check payments take about two weeks to get to the payee. ACH payments only take approximately one week.
You can set up a monthly recurring payment for your rent, mortgage, loan and more.
Check payments expire in 30 days.
Plastiq has expedited payment options in order to guarantee delivery within two business days. Plastiq's Accelerated Payments Suite now includes:

Expedited check delivery
Standard & expedited ACH bank transfers
US domestic wires.
Conclusion
Plastiq is the easiest and cheapest way of paying with a credit card for most bills. Due to the fees, you shouldn't use it for ordinary spending. Instead, just use the credit card itself. We recommend checking out the credit card promotions page for a card that suits your needs. Nonetheless, Plastiq is an excellent method to reach card bonus spending requirements or to earn more rewards.
Plastiq works with many kinds of bills and credit cards. Plus, the 2.5% fee is pretty reasonable. Just make sure you do the math so Plastiq is helping you rather than hurting you. Fees should never be more than the rewards you'll be earning.
Other Bank Offers You May Like


The Best Bank Offers are updated here. See the below pages to get started with some of the best offers:

• Chase Bank Offers. Chase offers a range of attractive Checking, Savings and Business Accounts. Chase has a great selection of sign-up bonuses in comparison to other big banks.
• HSBC Bank Offers. HSBC Bank routinely has offers for several of their Personal Checking and Business Checking accounts. They also have a good referral program.
• Huntington Bank Offers. Huntington Bank has high bonus amounts available through their Checking and Business Checking. Huntington also offers a Business Premier Money Market Account.
• Discover Bank Offers. Discover Bank offers top cashback, savings, money market accounts and CD rates for you to take advantage of. Discover has industry leading selections to cater to your banking needs.
• TD Bank Offers. TD Bank consistently offers a fantastic selection of checking accounts to cater to your banking needs. However, savings account offers are less frequently available.