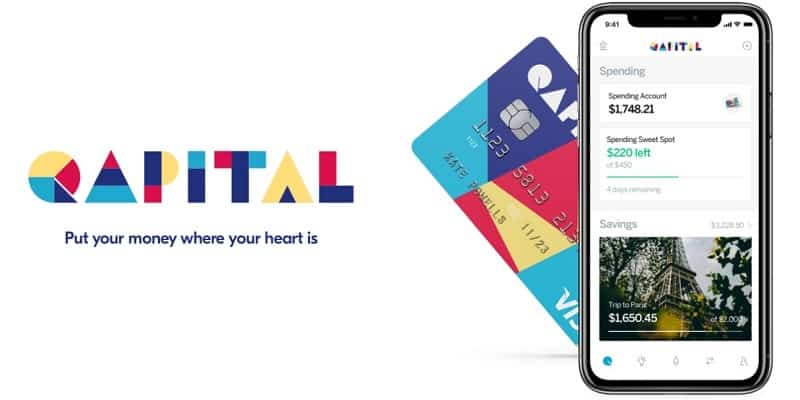 Check out this post for the latest Qapital bonuses and promotions. Typical bonuses are $25 sign up bonus and $25 referral bonus.
Qapital is a personal finance app that was created with the goal of helping customers reach both short and long term financial goals. For example, if you wish to go on vacation a year from now, you can save through Qapital. It allows you to save by rounding up your everyday purchases, or through other daily activities, holding the excess funds in your Qapital account. Compare Qapital with Digit.co, Acorns and Astra.
Depending on what package you've chosen, once your 30 day free trial is over, the service is $3 to $12 per month.
Check our bank offers page for other offers. Best offers can be found from TD Bank, Chase Bank, Huntington Bank, HSBC Bank, and many more.
Our referral link for your new account bonus. You can also enter referral code 338he3hs.
Read more below to view the current promotions from Qapital.
Qapital Banking $25 Bonus 
For a limited time only, you can earn $25 bonus for signing up with Qapital. Please note that you must join via a referral link to get the $25 bonus, and I will get a $25 bonus too. Thank you in advance.
There is no minimum first transfer amount required to qualify for the $25 bonus.You can set up a $5 weekly transfer, $1 daily transfer, or any other amount through any type of Rule that you choose.
However, for your Qapital account to be considered in good standing, it must have a $20 minimum balance at the end of your 45-day qualification period. See below to earn the $25 bonus.
Visit this Qapital $25 Referral Link to download the app.
Open your new Qapital account.
Link a checking account to Qapital as your funding source.
Set up a savings Goal and a Rule to automatically trigger a funds transfer (e.g., $25 weekly transfer).
Maintain your Qapital account in good standing for 45 days and complete a successful membership payment.
To be considered in good standing, you must have a positive account balance of at least $20 and an active, verifiable status.
After you meet the qualifications, Qapital will deposit a $25 bonus toward your goal.
Cash out your money at that time or continue to save toward your goals.
(Click to learn more)
Qapital Give $25, Get $25 Referral Offer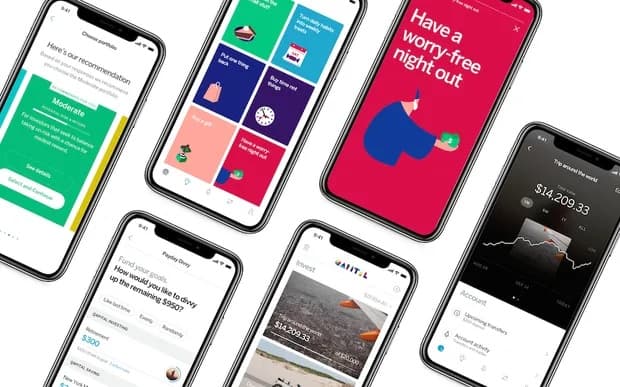 Every new member that you refer, you and that person will be able to receive a $25 bonus. This referral bonus can be used for your Qapital savings objectives. It's a daily referral offer that does change every few months and will be available to you on your account. You have to have an existing account to be able to be able to make referrals. Creating a new account also comes with a 30 day free trial!
How to Earn These Bonuses
Earning the Bonus
Fine Print
You have to create a new Qapital account (30 day free trial)  before you're able to make any referrals.
These referrals change quite frequently, so you would need to keep track of the details that's available in your account.
This Qapital daily referral bonus program gives a cash bonus for Qapital users referring new Qapital members.
This Everyday Referral Bonus will be seen from time and shown in their app.
The Referral Bonus will show up as a deposit towards your Qapital account.
When you refer a Qapital card member, and the Referred person will get the Everyday Referral Bonus after the referred person makes a deposit towards a Qapital objective and both peoples accounts are active and in good standing.
Qapital will look at an account and see if it's in good standing or not when their accounts have a positive balance.
You have to have the people you refer to use your unique invitation code when they sign up to be able to qualify for the Everyday Referral Bonus.
Qapital's employees aren't eligible to qualify for this bonus
Someone who has a current Qapital account won't be able to refer themselves or any account that's correlated to them.
Everyday Referral Bonus amounts can be changed in Qapital's discretion.
Qapital reserves the right to modify, restrict, suspend, revoke, or terminate the referral bonus when they chose to.
Qapital 30 Day Free Trial

Qapital's plan options will be:
Basic: $3 a month
Complete: $6 a month
Master: $12 a month
(Visit Qapital for more information)
Conclusion
Even though this $10 daily referral bonus isn't very extravagant, remember that their amounts do change every few months. You can compare this offer to other bank offers.
Other Bank Offers That Might Interest You
View the best bank promotions and offers here. Then, see the pages listed below to see some of the best offers:
Chase Bank Offers. They have multiple offers for Checking, Savings, and Business accounts. They normally offer lots of sign up bonuses for well known banks.
Huntington Bank Offers. Huntington National Bank normally gives bonus offers towards Personal Checking and Business Checking accounts.