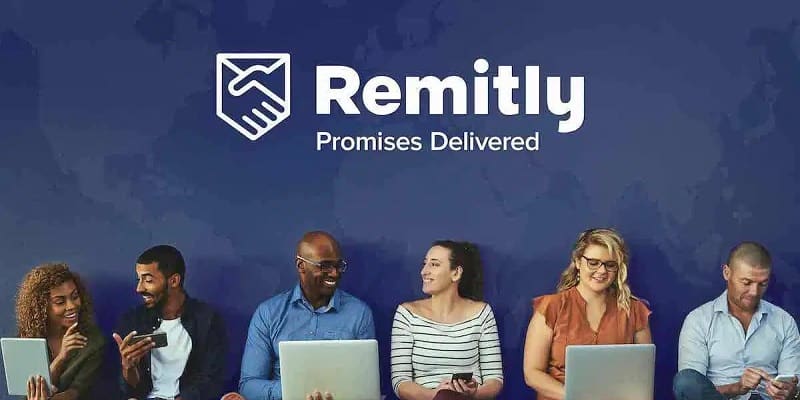 Remitly is an online international money transfer provider that allows citizens from the U.S, Canada, the UK, and Australia to be able to transfer currencies to friends and family in different locations globally.
They will give you a digital assistance to make sure that transferring money is a quick and easy process. Remitly is very positive about their efficiency of service, they will even give you a total satisfaction guarantee or your money back.
See other bonuses from TransferWise, Cash App, Xoom, and other other top money transfer services. Find other referral offers here.
(Visit for more)
You can compare Remitly's rates with the best Savings rates, best Checking rates, and best CD rates nationwide.
Remitly $20 Sign Up Bonus & $20 Per Referral

Receive $20 off of your first money transfer of at least $100 and use a referral code to apply. It will only work for new clients and you'll only be able to use one for each customer.
Feel free to leave your referral code in the comments section down below.
Once you have an active Remitly account, you can make referrals to earn a $20 discount per qualified referral. Your referrals will also earn a $20 discount when they send $100+ on their first transfer.
(Visit Remitly for more information)
Remitly In a Nutshell
Sending Channels
Remitly website
Remitly mobile app
Payment Options
US bank account
Debit or credit card
Delivery Options
Bank account
Cash pickup
Mobile wallet
Home delivery
Transfer Speed (Express)
Minutes
Transfer Speed (Economy)
3 – 5 days
How It Works
You'll be able to make one-off international currency transfers with Remitly from any electronic available to you. They will send the money towards a bank account, a partnered physical location to pickup the cash, a mobile wallet, or at the recipient's house. These options will all depend on where the person you're sending money to lives.
Transfer Limits
Depending on which tier you've been approved of will decide the amount limit you'll have. For new clients, there is a $000 daily limitation, a $2,999 weekly limitation, a $6,000 monthly limitation, and a $18,000 six month limitation.
You'll have to send in more personal information and an ID if you would want to be approved for a higher tier to receive larger limits.
| | | | |
| --- | --- | --- | --- |
| Tier | 1 | 2 | 3 |
| Daily Max | $2,999 | $6,000 | $10,000 |
| Weekly Max | $10,000 | $20,000 | $30,000 |
| Six Month Max | $18,000 | $36,000 | $60,000 |
Economy vs Express Transfers
With economy transfers, they will be funded with a deposit from your personal bank account. There are little to no transfer fees included. But, these transfers will take about 3 to 5 days to process.
Using express transfers, they will be funded by your credit or debit card. Fees included will be a little more pricey, and you might need to pay a card processing fee with that. But, the person you're sending money to will receive their money in a few minutes once you pay all of the charges.
Sending Money
Follow the instructions below to send money from any electronic device:
Sign up for an account. To sign in you will need: an emal adress, birthday, and last 4 digits of your social security numer, or Individual Taxpayer ID number.
Pick the person's country and put in the amount you want to send them.
Put in the person's name and contact information, this also includes their phone number. If you want to send a bank deposit, then you will also need their bank information too.
Choose a method of payment. You'll have the choice of picking from: your bank account, credit or debit card.
Confirm your transaction.
To complete your transfer, click "Send Money."
Remitly will send you text updates to your phone to keep you updated on your transaction.
Fees & Rates
Like other international money transfer services, you will need to keep an eye out for transfer fees and exchange rates. They may change in the future.
Transfer Fees
Your transfer fees will differ depending on factors such as:
Transfer amount
Destination country
Funding source
Receiving method
Economy or express service
| | | |
| --- | --- | --- |
| Funding Source | Transfer Amount | Transfer Fees |
| Bank Account | $500 or more | $0 |
| Debit Card | – | As low as $4.99 |
If you want to transfer using your credit card, you will need to pay 3% of the transaction total. Debit card transactions will have no additional fees included.
Exchange Rates
The exchange rates for this platform is very competitive with one another. If you want to view the amount that you'll be charged with for a specific transaction, just make an account and sign in. Exchange rates will differ for the same factors listed for the transfer fees.
Customer Support & Satisfaction
Another appealing feature of this program is their amazing customer service. If you need answers to your questions or have any problems, just call the support team at any time of the day for English. The Spanish support team will be available from 4am to 10pm PST 7 days a week, other support channels will have a live chat and email option.
If you need self-help, just go to the FAQ page on the Remitly website for a detailed list made for commonly asked questions.
On Trustpilot, Remitly has an "Amazing" rate of 9.3 out of 10 stars from 12,411 reviews. However, there are some complaints made with the transaction cancellation and refund, delivery time, and verification procedures. But, these complaints are a handful out of tons of great reviews. Remitly clients normally always seem to be happy with the service they've requested.
Conclusion
With Remitly, it's a fast and safe way to transfer money overseas. If you want to use the cash pickup and pay for the express transfer charges with a credit or debit card, the money will be ready to send in a few minutes. However, if you don't like the service, you will be refunded your money thanks to the Remitly's 100% satisfaction guarantee.
(Visit for more)