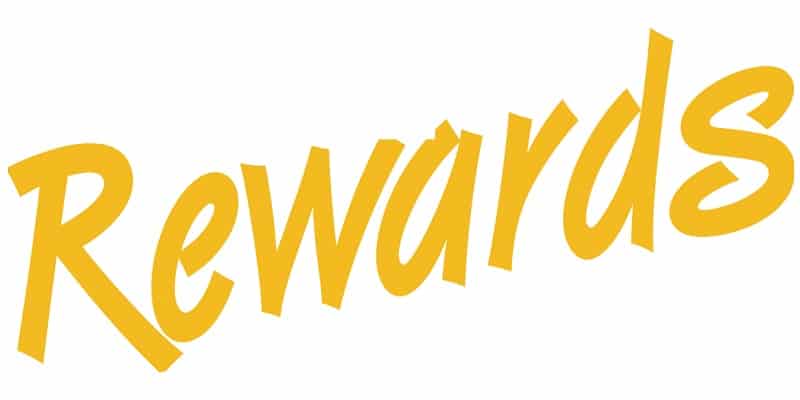 Are you looking for checking accounts that will let your money earn rewards for you? If so then you should look into Rewards Checking Accounts (RCA).
These Reward Checking Accounts is a great checking account option where if you meet certain requirements you'll be able to receive a higher than average APR compared to a standard savings account. If that intriguing, look over our extensive list below where we will provide you all you need to know when researching for the best RCA that fits your needs.
We're here to help you find all the details you need to know so that you are well-informed before you sign up for your next amazing Best Reward Checking Accounts!
| Bank Name | State | Interest Rate | Max Amount | Review |
| --- | --- | --- | --- | --- |
| Consumers Credit Union | Nationwide | 4.09% APY | $10,000 | Review |
| BlueFederal Credit Union | Nationwide | 3.50% APY | $15,000 | Review |
| Devon Bank | Nationwide | 3.50% APY | $10,000 | Review |
| First Financial FCU | Nationwide | 3.50% APY | $15,000 | Review |
| Evansville Teachers Federal Credit Union | Nationwide | 3.30% APY | $20,000 | Review |
| Western Vista Credit Union | Nationwide | 3.25% APY | $15,000 | Review |
| Market USA Federal Credit Union | Nationwide | 3.01% APY | $15,000 | Review |
| ECCU | Nationwide | 3.00% APY | $10,000 | Review |
| Garden Savings Federal Credit Union | Nationwide | 3.00% APY | $15,000 | Review |
| INOVA Federal Credit Union | Nationwide | 3.00% APY | $15,000 | Review |
| Lake Michigan Credit Union | Nationwide | 3.00% APY | $15,000 | Review |
| Porte Bank | Nationwide | 3.00% APY | $15,000 | Review |
| Security Bank of Crawford | Nationwide | 3.00% APY | $15,000 | Review |
| Great Lakes Credit Union | Nationwide | 2.50% APY | $10,000 | Review |
| Industrial Bank | Nationwide | 2.50% APY | $15,000 | Review |
| The Bank of Denver | Nationwide | 2.50% APY | $25,000 | Review |
| USE Federal Credit Union | Nationwide | 2.50% APY | $10,000 | Review |
| Bellco Credit Union | Nationwide | 2.25% APY | $25,000 | Review |
| Presidential Bank | Nationwide | 2.25% APY | None | Review |
| FAB&T | Nationwide | 2.05% APY | None | Review |
| TruStone Financial Federal Credit Union | Nationwide | 2.02% APY | $20,000 | Review |
| Bay State Savings Bank | Nationwide | 2.01% APY | $20,000 | Review |
| Campus Federal Credit Union | Nationwide | 2.01% APY | $10,000 | Review |
| Department of Commerce Federal Credit Union | Nationwide | 2.01% APY | $20,000 | Review |
| First Security Bank & Trust | Nationwide | 2.01% APY | $50,000 | Review |
| Elements Financial | Nationwide | 2.00% APY | $20,000 | Review |
| GreenState Credit Union | Nationwide | 2.00% APY | $20,000 | Review |
| Ideal Credit Union | Nationwide | 2.00% APY | $20,000 | Review |
| Main Street Bank | Nationwide | 2.00% APY | $25,000 | Review |
| One American Bank | Nationwide | 2.00% APY | $10,000 | Review |
| Signature Federal Credit Union | Nationwide | 2.00% APY | $15,000 | Review |
| TAB Bank | Nationwide | 2.00% APY | $50,000 | Review |
| United Educators Credit Union | Nationwide | 2.00% APY | $10,000 | Review |
| Wings Financial Credit Union | Nationwide | 1.76% APY | $25,000 | Review |
| Partner Colorado Credit Union | Nationwide | 1.75% APY | $10,000 | Review |
| Connexus Credit Union | Nationwide | 1.75% APY | $25,000 | Review |
| Finex | Nationwide | 1.51% APY | $25,000 | Review |
| Country Bank | Nationwide | 1.50% APY | $20,000 | Review |
| Envision Bank | Nationwide | 1.50% APY | $25,000 | Review |
| Heritage Bank | Nationwide | 1.32% APY | $25,000 | Review |
| BankFirst | Nationwide | 1.25% APY | $10,000 | Review |
| Devon Bank | Nationwide | 1.25% APY | $50,000 | Review |
| Quontic Bank | Nationwide | 1.25% APY | None Listed | Review |
| America's Credit Union | Nationwide | 1.01% APY | $25,000 | Review |
| All America Bank | Nationwide | 1.00% APY | $10,000 | Review |
| Northwest Federal Credit Union | Nationwide | 1.00% APY | $25,000 | Review |
| Orion Federal Credit Union | Nationwide | 1.00% APY | $10,000 | Review |
| Redneck Bank | Nationwide | 1.00% APY | $10,000 | Review |
| XCEL Federal Credit Union | Nationwide | 1.00% APY | $25,000 | Review |