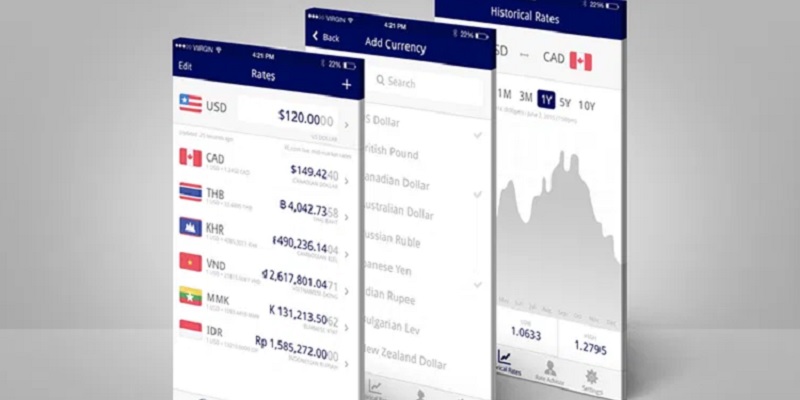 XE is an international money transfer service that comes with no additional fees on their transactions. You are able to send money to more than 130 countries from the U.S. This company is very well known and has processed $115 billion worth of global payments in the last year (the 4th quarter of 2019).
Compare this service to other money transfer services like: Remitly, Xoom, TransferWise, and Cash App.
XE: In A Nutshell
Transfer Limits
No minimum
Up to $500,000 USD online
Transfer Methods
Bank account to bank account
Transfer Options
One-off payments
Limit orders
Forward contracts
Transfer Speed
1- 5 days
How It Works
It's specifically a bank account to bank account service. You will only be able to fund the transfer when you use your bank account to pay for it. And you will only be able to get your transfers by bank account deposits only.
There is the option of sending money from a linked bank account from an automated clearing house (ACH) or wire transfer. Then, the funds will be put into the recipient's bank account. You won't need the recipient to have an XE account to be able to get the money you've sent to them.
Products
Spot transfers. A good choice if you need to quickly send money. The exchange rate will be applied with this, then XE will process your transfer as fast as possible.
Limit orders. You can buy or sell currency if the exchange rate meets a specific level. You will receive a contract in your email when the target rate has been met. Then you will have to make this payment.
Forward contracts. You'll be able to lock the exchange rate for no more than 12 months if you're a business customer.
Useful Tools
A simpler way to make money transfers is to use the provided utensils XE has like:
Mobile app. The XE application is available for Android, iOS, BlackBerry, Alexa, Slack and Google Assistant.
Foreign exchange tools. You can receive free access to a currency converter, charts, historical currency rates, travel expenses calculator, an IBAN calculator, and rate alerts as a XE member. You can even get a currency converter widget too.
Registering for XE
This money transfer service will be open for individual people or business platforms. Their online applications are fast and simple and will only take a couple minutes of your time to finish. If you're an individual, then you will have to do the following:
Prove your current resident address with a bank statement or utility bill. Check that the documents are dated in the last 3 months, and has your first initial and last name. The address has to match to be valid.
Verify your identity with a copy of your passport or both sides of a government-issued national identify card. be sure that the documents are still valid and hasn't expired.
Sending Money
You'll be able to initiate a money transfer at any given time online or on their app. Just follow the instructions provided below:
Sign into your account.
Pick the currencies that you want to pay with and transfer towards.
Give the amount of money you want to transfer over.
Put in the recipient's bank account information.
Verify the payment method.
Accept the quote provided.
Once XE gets your payment, they will send you an email. After they've released the payment to your recipient, they will send you another email. The funding time can take 1-5 business days depending on how fast the recipient bank processes this transfer.
Fees & Rates
XE won't have any additional fees included. You can make an account free of charge and there are no monthly charges. They won't charge any fees to get money, and foreign exchange transactions have no transfer fees. In other words, a third party bank can charge their own fees in this transfer process.
Exchange Rates
Compared to other banks that have exchange rates, you'll see that XE has better number offers. Since XE's exchange rates will be connected to live market rates, you can see the numbers constantly change until you've confirmed your transaction. Only if you're transferring money when the market is open. These rates won't change if you transfer when the market is closed.
Transfer Speed
Most transfers provided by XE will normally go through the same day. With their transaction flow, they will give you a payment date. If you hold up your end and XE gets your payments on time, the date given will be the earliest they will be able to process your transfers.
Remember, the processing time will be determined by the recipient's bank. There are some transfers that can take no more than 5 business days.
Bottom Line
XE has cheap prices and competitive solutions for people who want to transfer money overseas. There won't be any transaction, commission, or ongoing fees that apply. Their exchange rates are amazing and this company is a worldwide currency market professional.