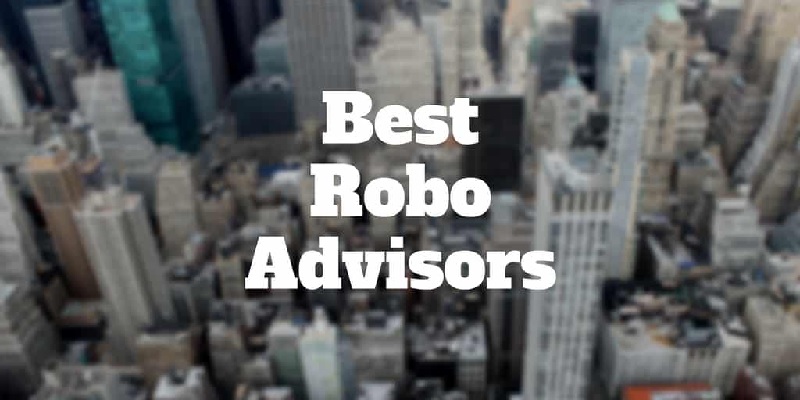 Look for the best real estate investment promotions and offers from automated (robo-advisor) services and other real estate services here. Diversify your investment portfolio with commercial and residential real estate.
Check out our stock broker promotions page and the robo-advisor bonus page.
Read below for more information on the best real estate bonuses.
Fundrise
With Fundrise, you can invest in a low-cost, diversified portfolio of institutional-quality real estate. They combine state-of-the-art technology with in-house expertise to reduce fees and maximize your long-term return potential.
Diversify outside of the public markets with private real estate. This reduces risk and improves stability.
(Visit for more information)
Fundrise Promotions: $0 Advisory Fees for 3 Months
I'm not sure how long the offer will continue, but once you're a customer you can start making referrals and earn 90 days of no advisory fees per referral. As you upgrade your account based on your deposits, your amount of no advisory fee days per referral will increase (e.g. 180 days, 365 days).
Just sign into your account and see the option on the sidebar or under your menu. Use a referral link to apply to get 3-months of zero advisory fees.
Current and future users can post your referral information in the comments section below.
CrowdStreet
CrowdStreet will get the commercial real estate edge. Go beyond stocks and bonds. Earn returns in two ways: ongoing cash distributions and/or a share of the property's final sale price. Expand your portfolio and use real estate to hedge against inflation and diversify away from stocks and bonds. You won't have to actively manage the property. You'll be a passive investor not the landlord.
(Visit for more information)
CrowdStreet $200 Referral Offer
Each time you refer CrowdStreet to a friend or family member, you'll get a $200 Visa Gift Card bonus. They must make their first investment before you receive this bonus. There is also no limitation on the amount of people you can refer.
Currently, there isn't a welcome incentive for new users. So you must open an account before partaking in their referral program.
Feel free to leave your referral link down in the comments section below.
DiversyFund
With DiversyFund, you'll get access to diversified investments and REIT funds to build a portfolio with tangible private market assets.
When markets are down, investing in private assets like real estate may help reduce the highs and lows that occur in portfolios that rely heavily on the stock market. DiversyFund makes it easy to buy shares in a portfolio of fully vetted, multifamily real estate.
DiversyFund was built to empower the everyday investor, with the ultimate goal of closing the wealth gap.
(Visit for more information)
Groundfloor
With Groundfloor, you get short-term, high-yield real estate debt investments.
Groundfloor closes the gap between the real estate investor and borrower through crowdfunding. This opens the private capital markets to individual investors.
(Visit for more information)
Groundfloor $10 Investor Welcome Bonus
Receive a $10 bonus toward your fist Groundfloor investment when you sign up for a new account with a referral link. Then, you must connect your bank account and fund your Groundfloor account with at least $10.
Feel free to leave your personal referral link down in the comments section below.
EquityMultiple
With EquityMultiple, accredited investors get access to professionally-managed commercial real estate through three capital structures: equity, preferred equity and syndicated debt.
EquityMultiple is an online real estate crowdfunding platform that offers the opportunity to lend money to "sponsors" – other investors looking to borrow money – to purchase real estate. When enough investors go in on a deal, the sponsor gets their loan and purchases the property. Investors receive their return as the sponsor makes payments on their loan.
(Visit for more information)
Streitwise
With Streitwise, you get to own shares of a private real estate investment trust (REIT) without having to buy, manage or maintain physical properties.
Streitwise is not a real estate crowdfunding company nor a marketplace. Instead, it offers a non-traded, private real estate investment trust (REIT) that already owns several leased commercial real estate properties. When you invest in an REIT like Streitwise, you earn money two ways: dividends from the investment (rent payments) and any appreciation in the underlying value of the commercial real estate itself (when a property is sold).
(Visit for more information)
Origin Investments
With Origin Investments, you get a real estate investing firm that has adopted the technology and crowdfunding strategies to widen its investor reach.
Established in 2007, Origin Investments owns and operates commercial properties. Origin's game plan is to acquire income-generating real estate, then force property appreciation with capital improvements and renovations. The company focuses on multi-family and office properties that range from $25 million to $75 million, a segment of the asset class that's often overlooked by pension funds and large institutions.
(Visit for more information)
FarmTogether
You'll be granted access to farmland investing with FarmTogether.
Farmland is a popular alternative asset class for the super wealthy. Since they provide a: slow, steady, and stable return over time. Plus, they aren't correlated to any other index.
FarmTogether strives to simplify the process of opening up fractional share farmland investing to accredited investors.
(Visit for more information)
Landa
With Landa, you get a real estate investing app that makes investing in real estate available to the average Joe by letting members buy and sell shares of rental real estate. You can invest with as little as $5 and as quickly as just a few minutes.
Landa $10 Sign Up Bonus
Receive a $10 bonus credit when you get the Landa app, use a referral code, and complete an initial deposit.
Feel free to leave your unique referral code down in the comments section below.
HappyNest
With HappyNest (myhappynest.com), you get a platform that makes commercial real estate investing simple. Just download the app and open an account with no minimums. You'll gain access to high-quality investments for as little as $10.
(Visit for more information)