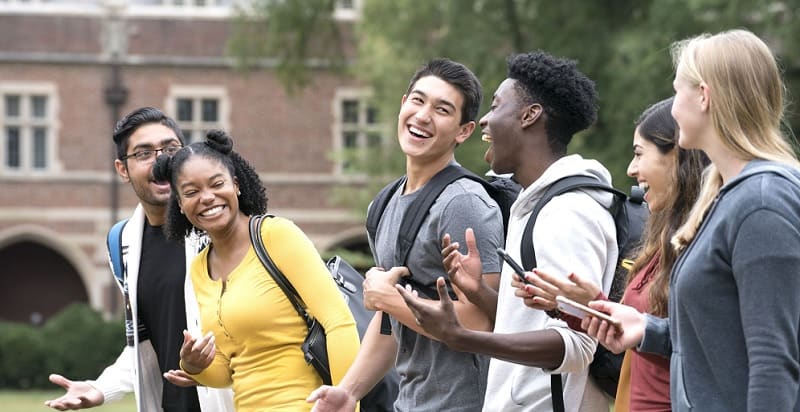 If you're a student and want to open your first bank account then go no further. Learn about banks that offer some of the best student checking accounts that can help you growth and thrive.
If you're worried about it being confusing, worry not. We'll walk you through the process and help you understand why opening a checking account is a great way to start building your financial foundation.
What To Consider
Here are some checking account features that you should consider when opening a checking account.
Debit Card: This handy dandy card will be your new best friend. With a debit card pay for any activities with just a swipe of a card.
Electronic Deposits: Deposit your salary, tax refund and student loan instantly, instead of waiting for a check in the mail and going to the bank to deposit it.
Online & Mobile Banking: Pay bills, track your purchases, transfer money, send or receive money and deposit checks without having to step foot in a bank.
Don't be scared at the thought of checking account fees, just be aware what they are and what you can do to avoid them.
Some particularly common fees include:
Monthly maintenance fee
Non-bank ATM fee
Overdraft/non-sufficient funds (NSF) fee
Overdraft transfer fee
Continuous overdraft fee
Paper statement fee
If your bank offers Overdraft Protection, remember it as both a blessing and a curse. In any instances where you don't have enough money in your account for a purchase, the bank can cover for you. Keep in mind that these overdrafts can result in hundreds of dollars of fees.
Opening A Checking Account
After doing some research and finally deciding on your bank, you will need to sign up for an account. The process is simple, easy, and will only require some crucial information:
Basic Information: Including your social security number, mailing address, phone number, and email address.
Beneficiary: Kind of morbid, but the bank will want to know who would receive your money should you pass away.
Two Forms of ID: Your driver's license and student ID will suffice.
Proof of Address: Any piece of mail with your name and home address.
Initial Deposit: This varies from bank to bank and ranges from $0 to $100.
Additionally, here are some other factors that should be taken into consideration:
Coverage: Make sure that there are plenty of branches and ATM's in your area that suits your needs. However if you plan on solely doing online banking, you won't have to worry about this.
Monthly Maintenance Fees: Most banks waive their monthly maintenance fee if you're a student. Others, if you maintain a certain balance or have a steady direct deposit.
Overdraft Fees:  When you spend more money than you have available in your bank account, your balance becomes negative and banks will charge you for it. These overdraft fees vary from bank to bank. Read more about it in the overdraft section below.
Perks: Account extras and benefits. These range from sign-up bonuses to fee waivers and cash back deals.
Linked Savings Account: Some banks offer a free, linked savings account with your student checking. Build up an emergency fund, easily transfer between accounts, and lessen the load of potential overdraft fees.
---
Best Overall Student Checking: Chase College Checking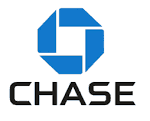 Chase College Checking accounts offer a great combination of low fees and accessibility.
First off, they have a generous bonus offer.
Students who open an account get to enjoy a generous $100 bonus. Either sign up online or email them to receive a coupon for an in-branch sign up bonus. Read more about this Chase Checking Promotion review!
Features
$100 bonus: For customers who open a Chase College CheckingSM account, enroll in paperless statements and complete 10 qualifying transactions!
Free Chase Debit Card: Access cash at over 16,000 ATMs and make purchases anywhere that accepts Visa debit car
Thousands of ATMs & branches: Access to 16,000 ATMs and 5,100 branches so you're sure to find one near you
Free Online Banking and Bill Pay: Pay bills in minutes virtually whenever and wherever you like
Monthly Fee: $6 monthly fee; waived with:
Direct deposit; or
If enrolled in college for up to 5 years; or
Have $5,000 average ending day balance in the account
Closing Account Fee: None
Enrollment Requirements
Student aged 17 to 24
Parent co-owner if younger than 18
---
Best Fee Free ATM Coverage: U.S. Bank Student Checking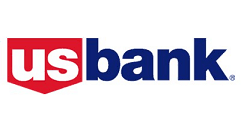 With U.S. Bank Student Checking, get access to over 3,000 branches and 5,300 U.S. Bank ATM's. Transactions made within the network of 24,000 MoneyPass ATMs nationwide are free of charge.
Features
Wide fee-free ATM coverage.
No minimum balance required.
Up to 4 non-US Bank ATM transaction fees waived per monthly statement cycle.
First order of checks free.
Enrollment Requirements
Proof of active student enrollment
Parent co-owner if younger than 18
$25 minimum opening deposit
---
Best Savings Account: Bank Of America Student Checking
Bank of America's "Keep The Change" Program and cash back deals are an excellent way to start your own savings account and building your wealth.
Features
"Keep the Change" savings program. BofA rounds up your purchases to the nearest dollar and deposits the difference into your BofA savings account.
BankAmeriDeals. Earn cash back rewards with your BofA debit or credit card.
Bank of America student credit cards with no annual fee. Get points on everyday purchases and trade them in for some great perks.
Enrollment Requirements
Students age 23 or younger
$25 minimum opening deposit
---
Best Interest Rate: Capital One 360 Money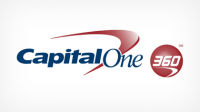 Most student checking accounts offer no interest. However, Capital One 360 Money offers a small rate of 0.25% APY. Better than nothing!
Features
No Fees or Minimum Balances required
Free fee-free debit card
Access to 39,000+ Fee-free Capital One® and Allpoint® ATMs
0.25% APY compounded daily
Free first set of checks
Flexible overdraft options
Enrollment Requirements
Parent co-owner with an active Capital One 360 deposit account
No minimum opening deposit
Must agree to accept electronic delivery of all communications
---
Best Customer Support: TD Bank Student Checking
T

D Bank Student Checking offers high rated 24/7 customer support. No more automated responses or phone calls.
Unique Features
No minimum balance required.
24/7 live customer support.
TD Simple Savings monthly maintenance fee waived
Free Mobile Banking with TD Bank Mobile Deposit2
Enrollment Requirements
Students up to age 24
Parent co-owner if younger than 18
$0 minimum opening deposit
---
Best For Teens: Wells Fargo Teen Checking
Wells Fargo Teen Checking
 is a great account for teens wanting to learn about saving and budgeting. As part of the learning process, they offer very forgiving overdraft fees.
Features
Free debit card

Parental Controls to limit spending
Check account activity from a mobile device with their Wells Fargo banking app
Low overdraft fee of $15 per transaction with a max of 2 paid or returned transactions per business day.
Enrollment Requirements
Teens aged 13 to 17 (max 18 in Alabama) with adult co-owner
$25 minimum opening deposit
---
Best For International Students: Santander Student Value Checking


Santander Student Value Checking is perfect for international students thanks to their fee-free international bank transfers from mom and dad overseas.
Features
$0 Monthly Fees. You must be a student ages 16-25 to open this account.
Add your Santander debit or credit card to Apple Pay today.
Enjoy no minimum balance requirements.
Make deposits or transfers and set customizable alerts from your phone or laptop.
Enrollment Requirements
Students age 16 to 25
Parent co-owner if younger than 18
$10 minimum opening deposit
---
3 Accounts In 1: PNC Bank Virtual Wallet Student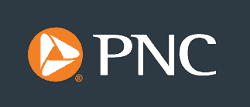 Learn how to manage spending, growth, and reserve accounts with PNC Bank. Take advantage of being able to have all 3 accounts.
Features
Offer financial education for students
Parents can have ties with the account to keep track and guide children
Avoid the monthly service charge for Virtual Wallet Student with proof of active students status for six years.
Free transactions at approximately 9,000 PNC ATMs
PNC Bank Visa® Debit Card
Enrollment Requirements
Actively enrolled student
Parent co-owner if younger than 18
$25 minimum opening deposit ($0 if you open online)
---
Personalized Debit Card Feature: BB&T Student Checking

If you're the creative type, create and design your own debit card with BB&T Student Checking account!
Features
No minimum balance requirement
No BB&T fees for two non-BB&T ATM transactions per statement cycle
Regular savings account with no maintenance fee
One no-fee incoming international or domestic wire transfer per calendar month
No direct deposit requirement
Enrollment Requirements
Students up to age 24
No minimum opening deposit
---
Relationship Rewards: KeyBank Student Checking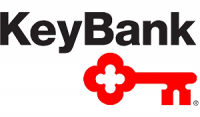 Earn points for using your debit card, paying bills online, and for just signing up. These points can later be redeemed for various rewards!
Features
Waive the maintenance fee every month you make at least 5 transactions, or deposit at least $200
Reimbursement of non-Key ATM surcharges, up to $6 monthly
KeyBank Relationship Rewards. Earn points when you do everyday banking activities.
Enrollment Requirements
Students age 16 to 24
Parent co-owner if younger than 18
$50 minimum opening deposit
---
Cash Back Deals: SunTrust Essential Student Checking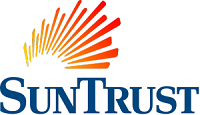 Earn cash back for everyday spending and redeem at participating retailers like Hilton, Starbucks, AT&T, Dick's Sporting Goods and plenty more!
Features
No Monthly Maintenance Fees for five years
No-fee Mobile Banking with Mobile Deposit and Mobile Bill Pay
Send money to friends and family typically within minutes for no additional cost
Access 2,000 ATMs and 1,200 branches with no fee
Safe and secure digital payments when you choose Apple Pay® and Samsung Pay
Enrollment Requirements
Proof of active student enrollment
$100 minimum opening deposit
---
---
Conclusion
Choosing your first bank account may seem like a daunting task, but its crucial to starting the foundation of your financial future. Hopefully you'll have chosen a bank that suits you perfectly and matches what your needs and preferences are.
If you enjoyed reading this post, be sure to check out more at BCS! You can also find our compiled list of Best Bank Bonuses!