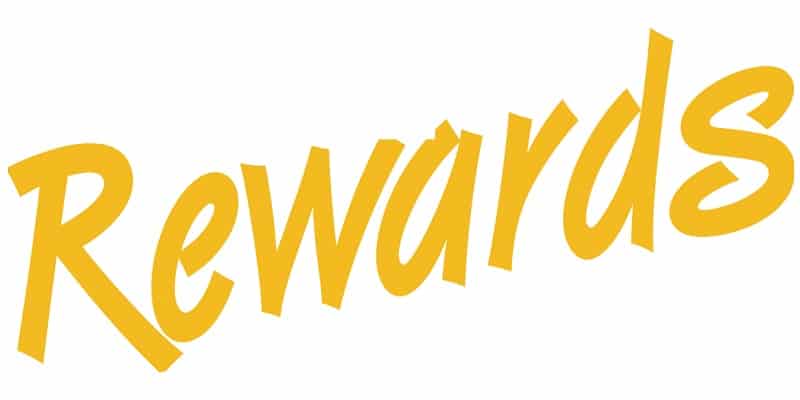 Are you looking for checking accounts that will let your money earn rewards for you? If so then you should look into Rewards Checking Accounts (RCA).
These Reward Checking Accounts is a great checking account option where if you meet certain requirements you'll be able to receive a higher than average APR compared to a standard savings account. If that intriguing, look over our extensive list below where we will provide you all you need to know when researching for the best RCA that fits your needs.
We're here to help you find all the details you need to know so that you are well-informed before you sign up for your next amazing Best Reward Checking Accounts!
---
Axos Rewards Checking Account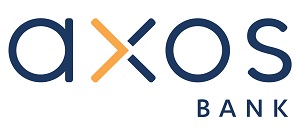 Earn up to 1.00% APY with the Axos Bank Rewards Checking account while enjoying a suite of digital tools for smarter money management. This is banking, redefined.

• Never pay monthly maintenance fees again
• No Need to Keep a Minimum Balance to Avoid Fees
• No Overdraft or Non-Sufficient Fund Fees
• Make Unlimited Withdrawals From Any Domestic ATM for Free


---
Discover Cashback Debit Account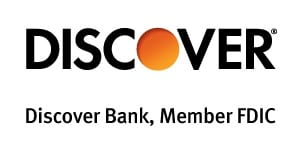 With the Discover Cashback Debit Account:
• Earn 1% cash back on up to $3,000 in debit card purchases each month, which lets you earn up to a total of $360 Debit Card Cashback Bonus per year.
• Anyone can open a Discover Cashback Debit account online
• No monthly fees or monthly balance requirements
• With over 60,000 no-fee ATMs in the U.S., Discover is always nearby.
• Move money easily and securely with just a few clicks or taps (transfers to existing discover accounts are immediate)!
• Manage your account and avoid late fees by paying bills online.
• Deposit checks on the go with your phone or automatically with direct deposit.





---
| Bank Name | State | Interest Rate | Max Amount | Review |
| --- | --- | --- | --- | --- |
| Consumers Credit Union | Nationwide | 4.09% APY | $10,000 | Review |
| First United Credit Union | MI | 4.00% APY | $10,000 | Review |
| Evansville Teachers Federal Credit Union | Nationwide | 3.30% APY | $20,000 | Review |
| Western Vista Credit Union | Nationwide | 2.53% APY | $15,000 | Review |
| Union Bank | Nationwide | 3.05% APY | $25,000 | Review |
| Market USA Federal Credit Union | Nationwide | 3.01% APY | $15,000 | Review |
| BlueFederal Credit Union | Nationwide | 3.00% APY | $15,000 | Review |
| ECCU | Nationwide | 3.00% APY | $10,000 | Review |
| Garden Savings Federal Credit Union | Nationwide | 3.00% APY | $15,000 | Review |
| INOVA Federal Credit Union | Nationwide | 3.00% APY | $15,000 | Review |
| Lake Michigan Credit Union | Nationwide | 3.00% APY | $15,000 | Review |
| Porte Bank | Nationwide | 3.00% APY | $15,000 | Review |
| R Bank | Texas | 3.00% APY | $10,000 | Review |
| Security Bank of Crawford | Nationwide | 3.00% APY | $15,000 | Review |
| Security Federal Bank | GA, SC | 1.50% APY | $10,000 | Review |
| Sharon Bank | DE, NJ, PA | 3.00% APY | $10,000 | Review |
| Sullivan Bank | Nationwide | 3.00% APY | $10,000 | Review |
| Sunstate Bank | Nationwide | 3.00% APY | $10,000 | Review |
| Municipal Employees Credit Union | Nationwide | 2.96% APY | $10,000 | Review |
| CapEd Credit Union | Nationwide | 2.50% APY | $10,000 | Review |
| Devon Bank | Nationwide | 2.50% APY | $10,000 | Review |
| Great Lakes Credit Union | Nationwide | 2.50% APY | $10,000 | Review |
| First Financial FCU | Nationwide | 2.50% APY | $15,000 | Review |
| Oklahoma Central Credit Union | Nationwide | 2.50% APY | $10,000 | Review |
| The Bank of Denver | Nationwide | 2.50% APY | $25,000 | Review |
| USE Federal Credit Union | Nationwide | 2.50% APY | $10,000 | Review |
| Bellco Credit Union | Nationwide | 2.25% APY | $25,000 | Review |
| Presidential Bank | Nationwide | 2.25% APY | None | Review |
| Andigo Credit Union | Nationwide | 2.09% APY | $10,000 | Review |
| FAB&T | Nationwide | 2.05% APY | None | Review |
| TruStone Financial Federal Credit Union | Nationwide | 2.02% APY | $20,000 | Review |
| Bay State Savings Bank | Nationwide | 2.01% APY | $20,000 | Review |
| Campus Federal Credit Union | Nationwide | 2.01% APY | $10,000 | Review |
| Department of Commerce Federal Credit Union | Nationwide | 2.01% APY | $20,000 | Review |
| First Security Bank & Trust | Nationwide | 2.01% APY | $50,000 | Review |
| Day Air Credit Union | Ohio | 2.00% APY | $25,000 | Review |
| Elements Financial | Nationwide | 2.00% APY | $20,000 | Review |
| Farmers State Bank | IA | 2.00% APY | $15,000 | Review |
| GreenState Credit Union | Nationwide | 2.00% APY | $20,000 | Review |
| Ideal Credit Union | Nationwide | 2.00% APY | $20,000 | Review |
| Main Street Bank | Nationwide | 2.00% APY | $25,000 | Review |
| One American Bank | Nationwide | 2.00% APY | $10,000 | Review |
| Silver Lake Bank | KS | 2.00% APY | $25,000 | Review |
| Susser Bank | TX | 2.00% APY | $50,000 | Review |
| TAB Bank | Nationwide | 2.00% APY | $50,000 | Review |
| United Educators Credit Union | Nationwide | 2.00% APY | $10,000 | Review |
| Wings Financial Credit Union | Nationwide | 1.76% APY | $25,000 | Review |
| Partner Colorado Credit Union | Nationwide | 1.75% APY | $10,000 | Review |
| Connexus Credit Union | Nationwide | 1.75% APY | $25,000 | Review |
| Finex | Nationwide | 1.51% APY | $25,000 | Review |
| Country Bank | Nationwide | 1.50% APY | $20,000 | Review |
| Envision Bank | Nationwide | 1.50% APY | $25,000 | Review |
| Garden Savings Federal Credit Union | Nationwide | 1.50% APY | $15,000 | Review |
| Signature Federal Credit Union | Nationwide | 1.50% APY | $15,000 | Review |
| Industrial Bank | Nationwide | 1.47% APY | $15,000 | Review |
| Heritage Bank | Nationwide | 1.32% APY | $25,000 | Review |
| BankFirst | Nationwide | 1.25% APY | $10,000 | Review |
| Devon Bank | Nationwide | 1.25% APY | $50,000 | Review |
| GCS Credit Union | IL | 1.25% APY | $10,000 | Review |
| Quontic Bank | Nationwide | 1.25% APY | None Listed | Review |
| America's Credit Union | Nationwide | 1.01% APY | $25,000 | Review |
| Flora Bank & Trust | IL | 1.01% APY | $20,000 | Review |
| All America Bank | Nationwide | 1.00% APY | $10,000 | Review |
| Northwest Federal Credit Union | Nationwide | 1.00% APY | $25,000 | Review |
| Orion Federal Credit Union | Nationwide | 1.00% APY | $10,000 | Review |
| Redneck Bank | Nationwide | 1.00% APY | $10,000 | Review |
| Sunstate Bank | Nationwide | 1.00% APY | $25,000 | Review |
| XCEL Federal Credit Union | Nationwide | 1.00% APY | $25,000 | Review |