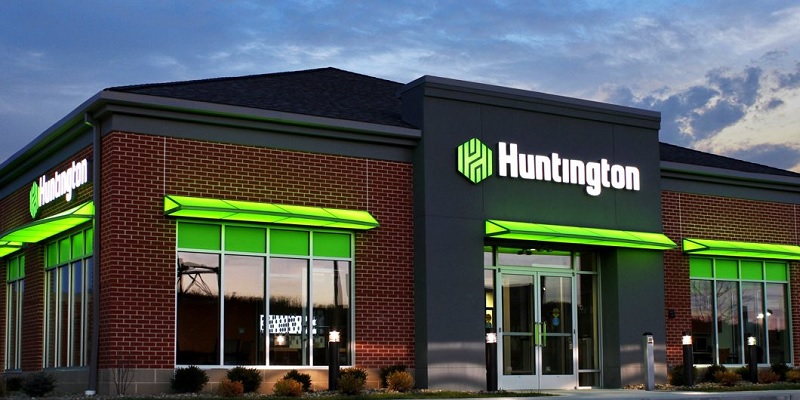 Huntington Bank is a widely known bank in the Midwest that offers great checking account products and solid business banking products.
Originated in Columbus, Ohio, they now have branches across 8 states and over 1,800 ATMs throughout the Midwest.
Along with their great checking account options such as their Asterisk Free Checking, they also offer great bonuses when you open a qualifying account. Be sure to keep reading to find out if Huntington Bank is right for you.
---
Checking Account Options
Huntington Bank has a variety of different checking accounts to choose from, depending on your needs. Some are completely free, while others offer the ability to earn interest.
Currently, you can earn bonuses when you open an Asterisk Free Checking, Huntington 5 Checking or select business checking accounts.
Huntington 25 CheckingAsterisk Free CheckingHuntington 5 CheckingBusiness Checking 100Unlimited Business CheckingUnlimited Plus Business CheckingHuntington Relationship Money Market
---
Savings Account Options
Huntington Bank has a decent variety of savings accounts, but they don't earn extremely high interest. However, you can link them to a Huntington checking account to increase your interest.
Premier SavingsRelationship Savings
You can earn general interest rates with this savings account. Additionally, you will need $50 to open this account.
Furthermore, you can waive the $4 monthly fee by having an average balance of $300 or link your savings account to an Asterisk Free Checking account.
This savings account earns slightly higher interest than the Premier Savings one, and it requires a minimum balance of $2,500 in order to open it.
There is a $10 monthly fee, but you can waive it by having an average balance of $2,500. You can also waive the monthly fee by linking this savings account to your o a Huntington 5 Checking account or Huntington 25 Checking account.
---
Money Market Options
With Money Market accounts, you can earn a higher yield and gain access to your funds with either checks or a bankcard. Huntington Bank has a money market account that earns pretty decent interest.
Huntington Money Market Savings:
No opening minimum deposit required
Maintain an average balance of $25,000 in order to waive the $25 monthly fee
You can also link your Huntington 5 or Huntington 25 checking account to waive the monthly fee.
---
CD Account Options
Huntington Bank offers many different CDs of varying lengths that earn fairly low interest, however you can link them with a checking account to raise the rates. Check out more information about Huntington CDs here.
Standard CDFixed Rate CDFixed Rate Jumbo CD
This is Huntington Bank's standard CD, which only has a term of 11 months.
The Fixed Rate CD earns pretty low interest and has terms varying from 1 month to 72 months.
However, the interest rate does increase as the term becomes longer.
The Jumbo CD isn't remarkably different from a regular fixed rate CD, but it does earn a bit higher interest and have a longer range of terms.
These terms range from 7 days to 5 years.
---
Reasons to Bank With Huntington Bank
Their only free checking account is completely free of everything–no opening minimum deposit, no monthly balance fees nor minimum balance requirements.
They have a 24-hour overdraft grace period so you have a whole day to fix your account before being charged an overdraft fee.
You can sign up for Free Overdraft Protection transfers when you link your Huntington savings or money market account.
Do your banking easily with Huntington's mobile app.
Receive email and text alerts through Huntington regarding your account statements.
You have until midnight to make deposits throughout the day at a participating ATM or through the app.
You can open a Relationship Savings or Relationship Money Market account to get service fees waived when you link it to either a Huntington 5 or Huntington 25 Checking account.
Huntington Bank is FDIC insured up to $250,000.
---
Reasons Not to Bank With Huntington Bank
Huntington Bank is only located in the Midwest with locations only in Ohio, Illinois, Kentucky, Michigan, West Virginia, & Pennsylvania.
They don't offer online banking, so it would be an inconvenience to those who don't live near a physical branch.
They have high minimum balances for their checking accounts and interest bearing accounts in general.
Their Free Checking account doesn't earn any interest.
You need a minimum balance of $25,000 in your Huntington Bank Relationship Money Market if you want to earn higher interest rates.
The only way to increase the rates is linking it to a Huntington Bank 5 or Huntington 25 Checking account.
---
Huntington Bank Information
Routing Number
The routing number for Huntington Bank is 044000024. You can find your routing number on the lower left corner of your Huntington Bank check.
Customer Service
Huntington Bank's customer service is 1 (800)-480-2265.
---
Conclusion
If you have a branch near you and would like to invest in a bank that has flexible options and earn bonuses regularly, then I recommend checking out Huntington Bank. With a variety of different checking account options, including free and earning interest, you can be sure to find one that fits your needs.
If you're interested in banking with Huntington Bank, see our list of the latest Huntington Bank Bonuses! For more options from a variety of banks, see our list of the best bank promotions!