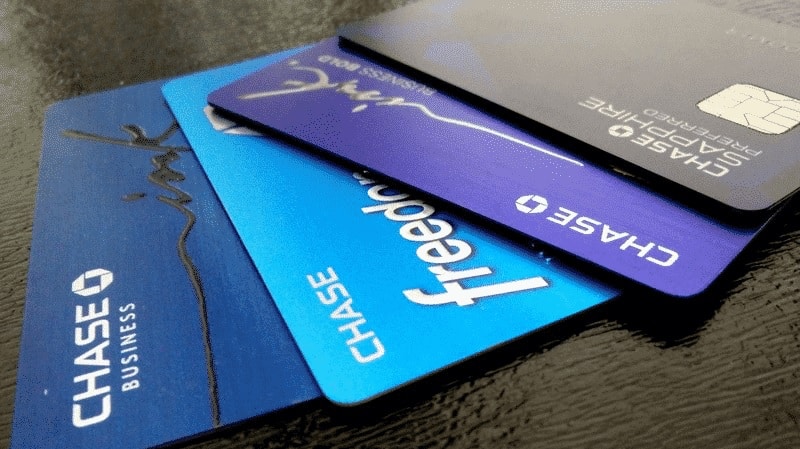 If you're applying for a Chase Credit card within the last year, odds are, you've read about the 5/24 Rule in the fine prints. This is how it works; it basically grants that those with five new credit cards within the past 24-months will not be approved for a new credit card application. The 5/24 rule will not only apply for Chase credit card, but also co-branded or Chase non-affiliated credit cards (American Express, Citi, etc.).
This may be a big leap to stop credit card churners, but this policy is a justified position for Chase. It's a thorough policy to SLOW DOWN Credit card churners from signing up for a card, using it for the sign-up bonus. Chase customers that do this practice don't pay annual fees, interest bearing balances, or even contribute to a single card for a month.
Now, Chase customers will still be able to open a credit card with them as long as they don't apply for one within a 24 months period, which is why I emphasized that this policy does delay churners everywhere. While this might not impact the average consumer, it really does put a toll on individuals with a lot of credit cards.
Editor's Note: The Chase 5/24 Policy DOES NOT apply for Chase Checking and Savings Products!
What Cards Apply
Chase counts all new accounts created under your name, not just Chase accounts, but accounts with other banks. If you applied and been approved for three American Express cards and three Wells Fargo cards then you'll most likely be denied for a Chase card, because of the 5/24 rule.
However, this is only for new accounts. If you apply and get denied, it won't be counted towards the 5/24. Additionally, business cards that don't report on your credit report may not be counted either. Only accounts that report to the credit bureaus will be accounted for by Chase.
What Cards Are Affected
Chase Slate
Chase United MileagePlus Explorer personal card
Chase IberiaChase Aer Lingus
Chase Disney
Chase Amazon
Chase AARP
Are There Unaffected Cards?
Unfortunately, as of November 13th, 2018, all Chase cards will have the 5/24 rule applied to them. From what we see, there are no exceptional cards.
How To Get Around This Rule
There are a handful of ways that have the chance of getting you around this rule.
"Selected For You" Offers
There have been cases where customers of Chase have special "Selected For You" offers in their account. These offers allow them to bypass the 5/24 rule and apply for a new card.
To see if you have one of these offers, check for a banner on the left hand side of your screen under your Ultimate Rewards balance on the Accounts page.
Note that it's not guaranteed that this will work, but there are still currently reports that it is.
In Branch Offers
In addition to the "Selected For You" offers, customers have reported that they had been approved despite being over 5/24 when they have applied for a card at a Chase branch. Most successful reports have been of people that have been told they were pre-approved for a credit card (without them prompting the banker to look for pre-approved offers).
You can also just ask for pre-approved offers in-branch.
Again, this method will not guarantee that you'll be approved.
In Branch BRM Paper Offers

If you happen to run into a BRM (Business Relationship Manager) Banker and get them to submit a paper application for a business credit card this might bypass the 5/24 rule. The application goes to a different department that doesn't enforce 5/24.
Targeted Offers/Invites
Some people have been able to bypass 5/24 when they have received an invite offer in the mail with an invitation code.
Random Success
Whether it was a mistake on their part or a glitch in the system, there have been reports of customers being approved despite falling under the 5/24 rule. If you wish to test your luck, you're more than welcome to try this method.
Conclusion
The Chase Bank 5/24 rule is something to keep in mind when you start applying for new card. You may be denied of a Chase card even if one of the credit cards wasn't one of chases products.
Again, if you have 5 credit cards and 4 of them is Chase, you'll be denied the credit card and it's bonus. Bonuses will also be applied to Co-branded Chase Credit Cards, such as United Mileage, etc.
This policy is targeted at churners and the 5/24 policy most likely won't make an impact on average consumers. Comparing it to the American Express "Once-Per-Lifetime", you'll still have a chance to sign up for Chase Credit Cards, but after 24 months if you choose to not open a credit card within 24 months.  Don't forget to check out our full list of Credit Card Bonuses if you're not interested at the moment.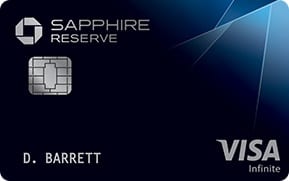 The Chase Sapphire Reserve® offers 50,000 bonus points after you spend $4,000 on purchases in the first 3 months from account opening. That's $750 toward travel when you redeem through Chase Ultimate Rewards®.

You'll earn 3X points on travel immediately after earning your $300 travel credit. 3X points on dining at restaurants & 1 point per $1 spent on all other purchases. When redeeming your points for travel through Chase Ultimate Rewards, you'll get 50% more value.

This card does carry a $550 annual fee and there are no foreign transaction fees. However, you're able to earn a $300 Annual Travel Credit as reimbursement for travel purchases charged to your card each account anniversary year & up to $100 application fee credit for Global Entry or TSA Pre✓®.



Learn More About This Card Here