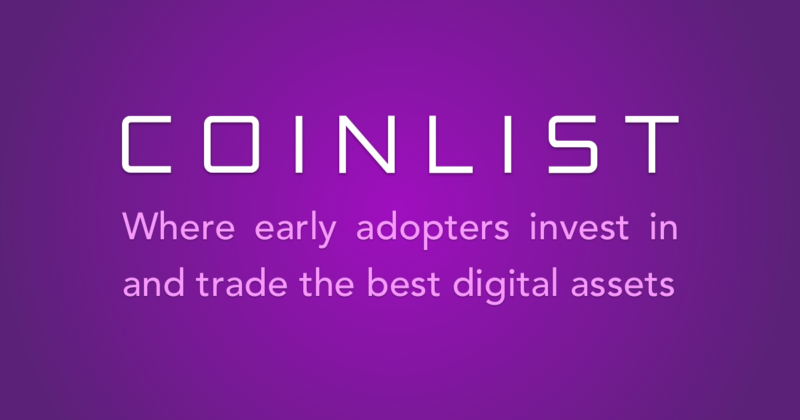 CoinList is offering new users a $10 bonus in free Bitcoin. Then once you have an account, you can join their referral program and earn $10 bonus in free Bitcoin for every qualifying referrals who uses ur link to claim their reward. Find more referral bonuses here.
CoinList is the trusted platform for new crypto exchange and offerings where you can buy, lend, trade, and stake the best new tokens like Filecoin, Flow, and Solana before they list on other exchanges.
Continue reading to learn more about CoinList and their offerings.
Editor's Note: Because of regulatory restrictions, CoinList might night be available in your state. You can bypass this hurdle by using a VPN service like NordVPN, ExpressVPN or Atlas VPN.
CoinList $10 Welcome Bonus – Limited Time Offer

Earn a $10 Welcome bonus in Bitcoin when you sign up using a referral link, complete a KYC and buy or sell $100 worth of assets in a single trade within 90 days of account opening.
Your bonuse will be deposited into your account four days after the qualifying transaction
Please note that there are 2000 rewards available for all users each month. You can checkout the remaining rewards for the current month via coinlist.co/rewards. The program has no scheduled end-date. CoinList retains the right to end or modify the rewards program at any time.
CoinList – Give $10, Get $10 Referral Program

Invite your friends to CoinList and you both earn $10 in Bitcoin. To qualify:
Your referral must sign up for a CoinList account using your unique link
Complete KYC
Buy or sell $100 worth of assets in a single trade within 90 days of registering for an account.
---
CoinList Features
CoinList provides tools for both pro and casual traders. They offer a simple and fast buy and sell tool for major cryptoassets and recent CoinList tokens such as CELO. With the CoinList, you can:
Buy and sell bitcoin, ether, filecoin, and other leading cryptocurrencies with U.S. dollars or stablecoins
Securely store, deposit, and send your crypto using our best-in-class custody partners with no fees. The majority of funds are stored offline.
Earn yield on proof-of-stake assets like Celo, Algorand, and Tezos
Convert your bitcoin into wrapped bitcoin and start participating in DeFi
Payments in USD, BTC or ETH.
DeFi lending and borrowing, allowing you to convert Bitcoin to wBTC and deploying it on Compound, MakerDAO, dydX, Curve and other top DeFi protocols.
Anti-money laundering law compliance.
CoinList mobile apps that allow getting fast access to the full platform functionality on mobile devices. Now you can manage a portfolio and trade cryptocurrency in few taps only. Both iOS and Android devices support the app.
CoinList Fees
The transaction fee on CoinList is 0.5% paid in the counter asset currency. The minimum fee is $0.25 or its crypto-equivalent.
There is also a flat fee charged from withdrawals which is 0.0005 BTC in Bitcoin, for example.
Conclusion
CoinList has a number of features that make it attractive to crypto investors. It is a versatile project where users can learn about new tokens, trade crypto, borrow and lend it, get rewards for staking or participation in the referral program.