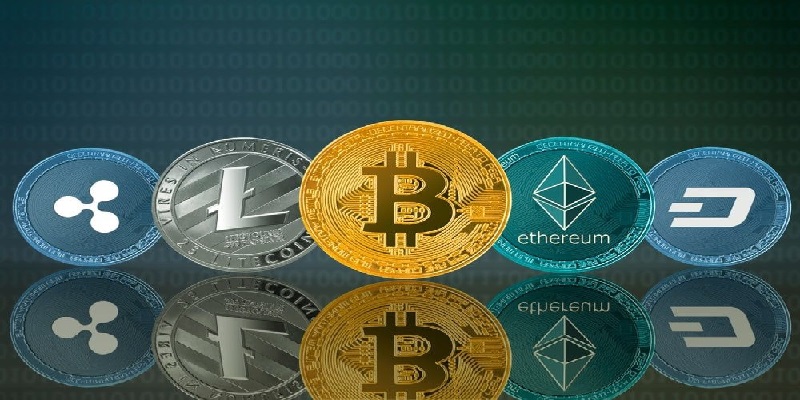 Trading cryptocurrencies has gone mainstream, mostly due to the dramtic rise in Bitcoin, Ethereum, and Dogecoin. If you're new to the crypto world, it can be intimidating at first. But nowadays, the best crypto exchanges make buying and selling digital coins a breeze.
Check out our list of the best cryptocurrency bonuses like: BlockFi, Voyager, Coinbase, and more.
Read below for more information on what they have to offer.
Best Crypto Exchanges
The crypto exchanges that made our "best list" boast high levels of trustworthiness and transparency, proven quality, user-friendliness, and asset/account security. In addition, we took into consideration cryptocurrency selection, various fees, and customer service, as well as account options like margin trading, Stablecoin support, staking rewards and crypto savings accounts.
With all that in mind, here's our list of the best crypto exchanges out there:
Coinbase – Best Overall
Trading & Transaction Fees
0.5% to 4.5%*
Cryptocurrency Selection
50+ with Coinbase
60+ with Coinbase Pro
Stablecoin
USD Coin (USDC)
Insurance
– Insurance against data breaches & hacking
– Cash is stored in FDIC-insured bank accounts
Customer Support
Email, Twitter, phone
Licensed to Operate In
All U.S. states except Hawaii
Coinbase is an incredibly easy platform to use, so it's perfect for crypto-trading beginners who want to purchase digital coins with USD. But if you want lower fees and a more robust charting and trading experience, Coinbase Pro is the way to go. The more advanced platform offers crypto-to-crypto transactions and allows users to place market, limit and stop orders.
Another highlight? Coinbase is one of the most highly liquid exchanges out there, which protects investors against major price slippage in an incredibly volatile market.
The exchange offers a free wallet service with private key access. Or, you can choose to keep crypto in your Coinbase account. Members can easily send crypto to other Coinbase users simply by entering the Coinbase Wallet username.
For security, the exchange uses two-step verification, biometic fingerprint logins, and insurance in the event that the platform is breached. Coinbase also stores 98% of members' funds in offline cold storage.
Other Coinbase products include a Visa-branded debit card linked to your Coinbase balance, crypto investing, custodial accounts for institutions, and a crypto payments platform for businesses. To top it off, Coinbase Earn lets you "earn while you learn." Simply watch video lessons about crypto trading and 12 of the digital coins on offer, and you can earn more than $115 worth in crypto.
Coinbase $5 Sign-Up Bonus
Receive a $5 Bitcoin bonus when you sign up for a new Coinbase account with the link below.
For new accounts only. So, you can't take advantage of both the $10 sign-up bonus with our referral link and this offer.
Coinbase $10 Sign-Up Bonus
Get a $10 Bitcoin bonus when you sign up for a new Coinbase account with a referral link and buy or sell at least $100 worth of cryptocurrency.
Feel free to leave your personal referral link down in the comments section below.
Check out the Coinbase promotions page.
BlockFi – Best for Earning Interest
Trading & Transaction Fees
No crypto-crypto trading fee
No deposit fee
Withdrawal fee depends on coin*
Cryptocurrency Selection
8
Stablecoin
None
Insurance
Assets are stored with Gemini (see above)
Customer Support
AI-powered smart assistant, live chat, phone
Licensed to Operate In
All U.S. states except New York
BlockFi Interest Account members earn up to 7.5% APY on their cryptocurrency holdings. The interest rate varies by currency and fluctuates with market values. BlockFi Interest Account has no hidden fees and no minimum balance requirements, plus Payment Flex lets you choose what currency your interest is paid in.
Other BlockFi features include:
Loans by borrowing funds against your crypto assets, with rates as low as 4.5% APR.
A no-annual-fee Visa credit card that earns an unlimited 1.5% back in Bitcoin on every purchase.
BlockFi Up To $250 Bitcoin Bonus
Fund your Block Interest Account (BIA) for the first time to earn a special bonus.
$100 – $1,499 deposit = $15 BTC payout
$1,500 – $19,999 deposit = $20 BTC payout
$20,000 – $39,999 deposit = $40 BTC payout
$40,000 – $74,999 deposit = $75 BTC payout
$75,000 – $99,999 deposit = $100 BTC payout
$100,000+ deposit = $250 BTC payout
BlockFi $10 Sign-Up Bonus
Get a $10 bonus in Bitcoin when you register for a free account. To qualify, follow the steps below:
Use a referral link.
Enter the code ce1208e6 in the Referral Field if it doesn't automatically load.
Create a BlockFi account.
Deposit $100+ worth of crypto to your BlockFi Interest Account.
Maintain a $100+ minimum balance in any type of crypto or stablecoin for at least 30 days after initial deposit.
After completing all the above steps, you'll get your bonus with your next interest statement.
Gemini – Best for Beginners
Trading & Transaction Fees
0.5% to 3.99%*
Cryptocurrency Selection
20+
Stablecoin
Gemini Dollar (GUSD)
Insurance
– Insurance against data breaches & hacking, fraudulent transfers & employee theft
– $200 million in cold storage coverage
– Cash is stored in FDIC-insured bank accounts
Customer Support
Email
Licensed to Operate In
All 50 states
Gemini Basic is a great starting point for crypto-trading beginners. It offers a quick setup, as well as a simple and straightforward interface to easily purchase digital assets with USD.
If you don't already have a wallet, the exchange provides insured hot wallets. For added safety, most of the assets are held in Gemini's offline cold storage system, and only a small percentage are held in the online hot wallet. That said, assets in cold storage are still readily accessible.
Beginners also love Gemini's education section, which is comprised of a glossary, simple, five-minute guides, and video webinars.
Other Gemini features include:
Gemini Mastercard. A Bitcoin-backed, no0annual-fee credit card where members earn up to 3% back in the cryptocurrency of their choice and enjoy World Mastercard benefits.
Gemini Earn. Put your crypto balance to work and earn 3.05% APY on Bitcoin, or up to 7.4% on various tokens.
Gemini Pay. Purchase products at 30,000+ participating U.S. brick and mortar retailers – Nordstorm, GameStop, Whole Foods, Home Depot, and more – directly from your crypto wallet.
Gemini ActiveTrader. A platform with volume discounts, optimized speeds and advanced trading tools for more serious, high-volume traders.
Gemini Clearing. Trade with peers off the order book with Gemini acting as the confirming third party.
Gemini $10 in Bitcoin for New Users
Sign up for a new account with a referral link and you'll earn $10 in Bitcoin once you trade $100 within 30 days of account creation.
Binance US – Best for Low Fees
Trading & Transaction Fees*
0.1% spot trading fee
0.5% instant buy/sell fee
4.5% debit card fee
Cryptocurrency Selection
50+
Stablecoin
Binance USD (BUSD)
Insurance
Cash is stored in FDIC-insured bank accounts
Customer Support
Live chat, email
Licensed to Operate In
43 U.S. states
You won't find much lower than Binance US's 0.1% spot trading fee, especially compared to exchanges based in the United States. And the more you trade, the lower the fee. For example, if your 30-day trading volume is greater than $50,000 (but less than $100,000), the fee is only 0.09%. Fees are even lower when you use the platform's native BNB coin to pay for transactions.
Cash deposits and withdrawals by ACH bank transfers will incur a fee of $15 per transaction. Crypto withdrawal fees vary from coin to coin.
Other Binance features include:
3 different trading platforms: Basic, Advanced, and OTC.
Fast transaction times.
Peer-to-peer trading.
Kraken – Best for Futures & Margin Traders
Trading & Transaction Fees*
0% to 0.26% per trade
1.7% + $0.10 for online bank processing
3.75% + €0.25 for credit card purchases
Cryptocurrency Selection
50+
Stablecoin
None
Insurance
$100 million in its own insurance fund
Customer Support
Live chat
Licensed to Operate In
48 U.S. states
Kraken makes our "best list" because it's one of the few exchanges that offers futures and margin trading. Kraken futures trading is available for Bitcoin, Ethereum, Litecoin, Bitcoin Cash, and Ripple. With a Kraken margin account, you can borrow up to five times your balance to trade in crypto assets. Plus, fees are right on par with the competition and security is top-notch.
That said, Kraken is a crypto exchange and only a crypto exchange. The platform does not offer a crypto wallet, wallet, savings account or debit card.
Bisq – Best Decentralized Exchange
Trading & Transaction Fees*
Maker fee = 0.001 BTC
Taker fee = 0.007 BTC
Cryptocurrency Selection
120+
Native Coin
BSQ
Insurance
Insured by transaction deposit
Customer Support
Twitter
Licensed to Operate In
Everywhere
Because Bisq is a decentralized exchange, you can register for an account regardless of where you live, and without any identification. The P2P software boasts anonymity, increased privacy, complete control of your crypto, and better security than any centralized exchange. But what really sets Bisq apart from their decentralized competition is their simple and user friendly interface.
Best of the Rest
Crypto.com
Bitstamp
bitFlyer
Fees
0.09% – 0.4%*
0.1%**
Free***
Cryptocurrencies
220+
20+
>10
Native Token
CRO
None
None
Insurance
Cold storage insurance
FDIC insurance
Cold storage insurance
Crime insurance
None
Customer Support
Help center
Email
Email
Licensed to Operate In
All 50 states except NY
All 50 states
All 50 states
*Discounted for high-volume trading. No deposit fees. Withdrawal fee depends on coin.
**Minimum fee = $25. Withdrawal fee depends on coin.
***Lightning spot fees range from 0.02% to 0.12%, depending on your 30-day trading volume. No deposit fees (if using ACH/Fedwire). Fedwire withdrawal fee is $20; ACH withdrawals are free.
Crypto.com $25 Welcome Offer
Ge $25 USD in CRO locked in your CRO wallet when you complete registration using a referral link. Then, you can also use a promo code as well.
Unlock your bonus by staking CRO for a Crypto.com Visa card. After you have an account opened and verified you can make referrals and earn $25 USD in CRO per referral.
Crypto.com Earn $10 Sign-Up Bonus
Earn a USD $10 Sign-Up Bonus in CRO when you stake in 1000 CRO as first stake. The code croo10 should apply automatically.
bitFlyer $15 Welcome Bonus
Get a $15 bonus in Bitcoin when you use a referral link to join via the bitFlyer app on your smartphone. Please note, the bonus does not apply to accounts opened on the web platform.
To qualify, you need to complete identity verification, and buy or sell $100 worth of any crypto within 90 days of joining. The bonus will credit to your account within 24 hours after you satisfy all conditions.