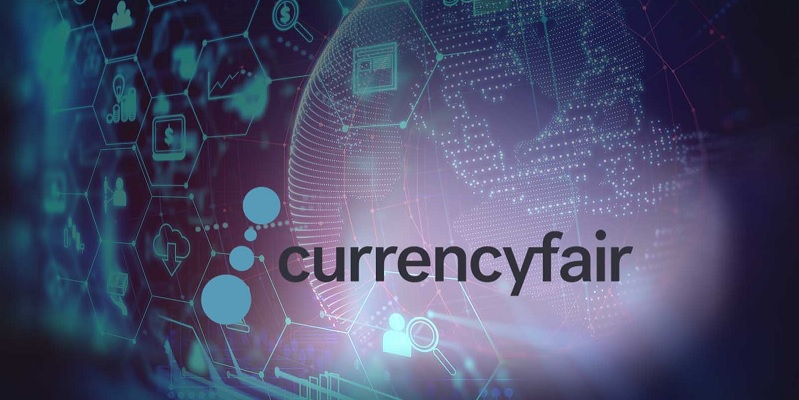 CurrencyFair is a money transfer service for more than 150 countries and has about 15 different currencies. It's a fast, low cost, and has amazing customer services.
What makes CurrencyFair so appealing is their peer-to-peer (P2P) currency exchange marketplace, it will allow you to trade in money at a smaller price rate than normal banks and other providers will offer.
Compare this provider to other money transfer service providers such as: Cash App,  Remitly, Xoom, and TransferWise.
CurrencyFair Promo: 3 Transfer Fee Free
There's a coupon link provided below to receive 3 transfer fees for free!
View their currency exchange rate calculator here.
(Visit CurrencyFair for Free Transfers)
CurrencyFair

€50 Sign Up And Referrals
Gain a €30 welcome sign up bonus when you sign in using a current member's referral code. After you've opened an account, you'll be able to gain more €30 bonuses for every eligible referral you've made.
Each CurrencyFair client is given a special Refer-A-Friend referral code.
Once someone makes a CurrencyFair account with your referral code, they have to trade and transfer at least €1,000 (or the same amount in the depositing currency), the both of you will get the most recent referral reward transferred towards your CurrencyFair accounts.
Copy and Share your referral code via email, Facebook, Twitter, LinkedIn and share it with your friends and family.
You will see your referral link on their desktop website or in their mobile app.
See the referral program here.
Feel free to leave your referral code down in the comments section below.
(Visit CurrencyFair for Free Transfers)
CurrencyFair Summary
Transfer Methods
Bank Account
Transfer Options
One-off transfers
Recurring transfers
Choose your own rate
Transfer Speed
1 – 5 business days
How It Works
Ever since their inception, CurrencyFair has provided lots of transactions that would be worth more than 8 billion euros altogether in the 8 years they've been working. This is a large amount of money in a small time frame.
Products
CurrencyFair has 2 main products that they have to offer. There is a personal transfer and a business transfer.
Personal transfers. CurrencyFair will let you send and get money. They will take payments in foreign currencies, and has foreign currency payments to banks globally. They have lots of different brokerage accounts in tons of different currencies.
Business transfers. With business transfers, you will be able to decrease the price of international fund transfers with CurrencyFair. Businessess will be able to get payments in different currencies that go to different accounts all with one provider.
CurrencyFair Features
Other than their mobile app, recurring transactions and rate alerts, they do have some eye catching features to offer.
Mobile app. They have it on iOS and Android devices. Their program will make the exchange and money transfer fast and simple at any given time (except for weekends and bank holidays). You can make your deposits into your CurrencyFair account and exchange money in about 15 different currencies, or transfer to a bank you've picked.
Recurring transactions. Simply schedule future transfers using this feature. You can begin by making a standing order with your bank, this will enable them to send money to CurrencyFair directly. This money transfer service will initiate an auto-exchange and transfer funds without having to have your input.
Rate alerts. Get notifications when you set alerts to tell you when exchange rates have gotten to your threshold.
Multi-currency wallet. They have a bank level security system that's free. You can use this to keep all of your currencies safe and secure. So whenever you're ready to use these funds the exchange rate will be optimal.
Auto-transaction. If you pick this feature, you will be opting to have the destination currency match automatically by CurrencyFair at a very competitive rate other than a currency rate by yourself. You just have to pick the amount you want to convert, this will enable you to put the deposit altogether, then exchange and transfer it.
Exchange marketplace. It's a special feature that CurrencyFair offers. Using the P2P marketplace will allow you to bid for preferred exchange rates. This is normally smaller than the more recent marketing rates. However, if you don't see any matches, CurrencyFair will give you a spot rate.
Sending Money
You have to make a CurrencyFair account before you are able to send and receive money. All you have to do is go to the company's website and sign up for a new account. This is a fast and simple process that will only take a couple minutes. After, you will have to give them your bank account information and put in your CurrencyFair bank account as a payee with your bank. Once you've finished that, you are then able to transfer funds by following the provided instructions:
Deposit or transfer to CurrencyFair. Begin by depositing funds from your bank account towards your CurrencyFair account and follow the instructions.
Exchange. You will get an alert when your funds have come in. Then you will be given two choices: exchange the funds to your destination currency with CurrencyFair's rate or marketplace. Or wait until the exchange rate is more in your favor.
Transfer out. Transferring funds out of your CurrencyFair account can be done at any given time. After the money has been converted, transfer the money to your destination bank account. Typically, it will take time to process these funds depending on the country you're sending to.
Supported Currencies
| | | |
| --- | --- | --- |
| AED | DKK | NZD |
| AUD* | EUR | PLN |
| CAD | GBP | SEK |
| CHF | HUF | USD |
| CZK | NOK | ZAR |
Fees & Rates
Depending on if you find a match or not, the price of your CurrencyFair transfer will vary. In other words, you won't know the exact charge of the transaction until you get the order confirmation.
International Money Transfer Pricing
Right now, clients will normally pay about 0.45% on average. But, the more well known CurrencyFair becomes, the average rate will lower. You are able to check the company's live rates whenever you wish to on their online currency calculator.
Remember, the number you will see is the instant rate that's open for an exchange that will occur every second. If you use this marketing platform, you'll be able to match with a better rate and save more of your money.
International Money Transfer Market
Using the CurrencyFair platofrm, you will be able to make your own exchange rates. This company will charge you 0.25% or 0.3% (depending on the currency pair you get) for the total number of exchanges one for both people.
However, if no one matches your rates. CurrencyFair will match you for a fee of 0.4% or 0.6% (depends on the currency pair you get). There is even a fixed €3 fee for each transaction you make.
Transfer Speed
Normally, banks will take a couple days to transfer funds overseas, CurrencyFair will be able to transfer it faster than them. Obviously, the normal time it takes to finish a transfer will all depend on the currency sent and the currency received.
Typically, the company will process transfers in about 1-5 business days. If you want to use an auto-transaction choice, you will be able to get a faster processing rate.
Conclusion
When you apply, it's a fast and simple process. Their fees are small, rates are competitive, and their customer service is excellent. You will even be given access to 15 currencies in more than 150 countries. The only downfall they have is having extra payment methods rather than having bank drafts.