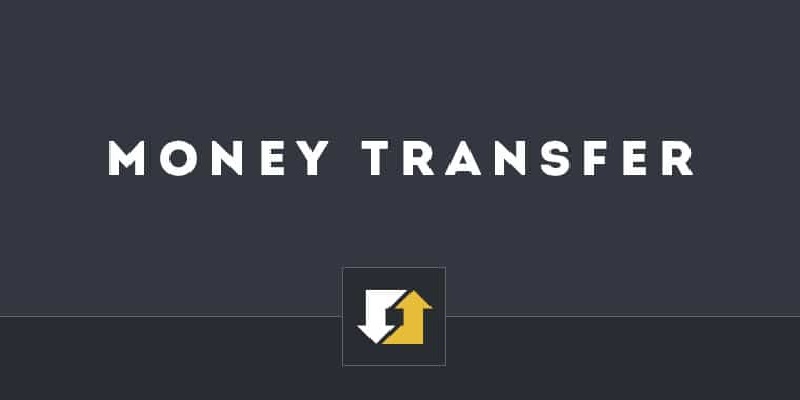 If you want to send money to a friend or to a family member, there are several money transfer services you'll be able to use. However, what's the best way for you to send money to someone? Below is a complied list of the best providers with special offers and promotions.
Check out SuperMoney to compare to other top money transfer services.
Top Money Transfer Service Promotions
Here are some of the top promotions for welcome and referral bonuses on money transfer service providers.
Cash App $5 Welcome Bonus
Gain a $5 bonus when you get the Cash app and make a new account. Then, you must send your first $5 in the first 14 days with a linked debit card. However, you have to use a current members referral link to be eligible for this offer.
Here's our referral link and referral code "BSXGPJH" for you to use.
(Visit for more information)
Remitly $20 Welcome Bonus & $20 Per Referral
Receive $20 off of your first transfer of $100+ when you use a referral link to apply for Remitly. Additionally, this is for new customers only and one per customer.
(Check it out for more details)
TransferWise Free International Transfer Offer
Use a referral link to receive a free international transfer of no more than $500. After you've made an account, you'll be able to start making the referral bonus money too.
(Visit for more information on TransferWise)
MoneyGram Get 20% – 40% Fee Discounts
When you use MoneyGram, it has a rewards program called Plus+ Rewards that enables you to save on their fees. Additionally, you'll receive a 20% discount off gift fee for your second transaction when you sign up. After, you'll receive a 40% fee discount after each 5th transaction you make. This will be used on the next transaction. Once you sign in, look for the "Plus Rewards" menu for more details.
(Check out MoneyGram for more details)
WorldRemit 3 Fee-Free Money Transfers
With WorldRemit, you'll be able to pay zero fees when you send your first 3 money transfers with them. Additionally, use the promo code 3FREE when you make a transfer.
(Visit for more information)
WorldRemit Zero Fee For your First Money Transfer
Just pay no fees for your first money transfer with WorldRemit. Use the code FREE in the promo code section when you pay for your transfer.
(Free Transfer offer with WorldRemit)
Xoom $10 Welcome Bonus
Receive a $10 Amazon eGift Card when you use a referral link to make a new account with Xoom. Then, you have to send a minimum of $50 in your first transaction.
(Visit Xoom for more information)
Updated Money Transfer Services List
Look at our current list of the best Money Transfer services and their welcome bonuses below.
Things to Look for
With any service, you'll see that every money transfer services comes with their own perks and disadvantages. Some will come with a fast speed and easy accessibility, and some will come with robust tools to protect your payments.
Products
Each provider will come with one-off payments and some will come with regular transfers or secure exchange rates.
Spot deal. Put in an exchange rate on the spot for a transfer you need to initiate in the next 24 hours. Since rates are always changing, this will ensure that you'll be getting the rate you want if your payment goes through.
Recurring Transactions. Make a transfer regularly when you make a bi-weekly, monthly, or quarterly payment to occur automatically. Some providers will waive transfer fees if you sign up for recurring transactions.
Forward Contract. Kinda like spot deals, this will enable you to lock in a good exchange rate. However, it will last longer (about 3 months to a year). Typically, you have to pay an initial deposit to be able to lock the rate in.
Limit or Firm Order. You can make a limit order to propose an exchange rate that you want to see. Then, the provider will monitor the rates for you. After it reaches your target number, the provider will perform the transfer automatically.
Transfer Fees
Many services will charge you a flat fee or a percentage of your transfer for each transaction you make. There are a small handful of them that will do it for you for free. Check out the different exchange rates and make sure you're getting the best deal out of it.
Exchange Rates
To get the most for your value, lock in a rate is one of the most important. Your recipient will receive most of the money out of the deal rather than a large sum of your money going to your provider. You'll need to know the mid-market rate for your currency pair to compare exchange rates.
Transfer Speed
Tons of providers will come at a good price. However, if you need a fast provider, there are only some companies that come with almost instant deposits and cash pickups. Usually, these services are Western Union, MoneyGram, and Xoom. They normally come with a higher price for a faster service.
Transfer Limits
If you need to send a large portion of money at a time, transfer limits will be the most important thing. First, you need to look closer at the exchange rates and transfer fees when you compare it to other providers. Many will come with large transfers and low fees with competitive exchange rates.
Payment & Delivery
Services will offer several ways for you to fund your transfer: in person, at agent locations, in app, with a bank account, debit or credit card, online, or on the phone. Recipients will even receive many delivery options including: cash pickup, bank account, debit card, and mobile wallet deposit. You can even receive an at home delivery as well.