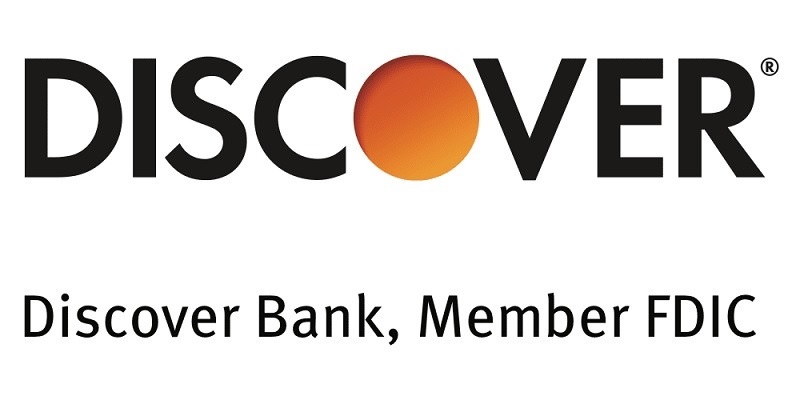 Available nationwide, Discover Bank is currently offering IRA Certificates of Deposits (CDs) with rates up to 3.20% APY. Member FDIC.
With a Discover Bank IRA CD account, you'll enjoy guaranteed returns, peace of mind included. Find the perfect term-length for you, ranging from as little as 3 months to 10 years. Choose from Roth or Traditional IRAs. When choosing which type of IRA to open, you should consider factors such as your taxable income, age, and Tax Filing Status.
Whether you're planning to retire in a couple years or a couple decades, you should consider having an IRA CD. This can be vital to your financial future as a form of retirement insurance. Financial planners believe you should start contributing to an IRA CD as early as possible in your career, then maximize your contributions each year. Below are the IRA CDs Discover has to offer for you.
(Member FDIC)
Discover IRA CD Summary
Discover Bank is currently offering competitive rates with terms as low as 3 months or as long as 10 years when opening an IRA CD account with Discover Bank. Consider applying for Discover Bank's IRA CD to earn a guaranteed rate when thinking about retirement.
Eligible account: Discover IRA Certificate of Deposit Account
Credit inquiry: Soft pull, which does not affect your credit
Where it's available: Online Nationwide
How to earn it: Open a new IRA Certificate of Deposit Account online and fund your account by making a minimum opening deposit of $2,500.  Select your term and earn the corresponding APY Rate.
Opening Deposit: $2,500 minimum
When you'll receive it: None Listed
Monthly fee: There are no monthly fees with this account
(Member FDIC)
---
Discover IRA CD Rates
---
Rate Requirements
Open a Discover Bank IRA CD account online.
Set up your account with your address, phone, email, social security and funding option.
Fill out the forms within 7-10 days of setting up your account.
Done! Watch for your confirmation letter that your funding has gone through.
---
Which IRA CD is Right For You?
Roth
Traditional
Key Advantages

Pay now, save later
Funded with after-tax dollars.
Earnings and withdrawals are tax-free.
Contributions are not tax deductible.
Limitations Apply

Earn now, pay later
Funded with pre-tax dollars.
Earnings are tax-deferred.
Tax-deductible up to certain income limits.
Limitations Apply

Who The Product Is Best For

Get taxes out of the way. If you expect tax rates to be higher when you begin making withdrawals, go with a Roth IRA.

Wait to pay taxes later. If you expect to have a lower tax rate when making withdrawals, choose a Traditional IRA.

Eligibility
Taxable earned income within IRS Limits. Limits are based on income and tax filing status.
Anyone under 70½ with taxable earned income. Income limits apply for tax deductible contributions.
When Withdrawals Can Be Made
Anytime you want. Contributions can be withdrawn without IRS penalty at any time. Earnings can be withdrawn without penalty at age 59½ if your account is at least 5 years old.
When you're 59½. Contributions and earnings can be  withdrawn without IRS penalty at 59½. Distributions are required by age 70½.
---
Other Notable Discover Accounts To Consider
Discover Online SavingsDiscover Money MarketDiscover Certificate of Deposit (CD)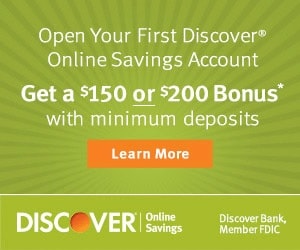 Open a Discover Online Savings Account for all these features:
• Bonus offer applies for your first Discover Online Savings Account
• Earn $200/$150 Bonus with promo code BCS622 by 09/15/2022
• Fund your first savings account with at least of $25K within 30 days of account open date to earn the $200 Bonus
• Fund your first savings account with at least of $15K within 30 days of account open date to earn the $150 Bonus
• Earn high interest rate of 1.50% APY
• No minimum opening deposit, no minimum balance requirement, and now no fees
• Interest on Discover Online Savings Accounts is compounded daily and credited monthly
• Manage your account online or with the Discover mobile app
• FDIC insurance up to $250,000




See advertiser website for full details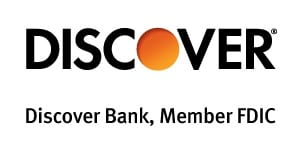 -Get started and open a Discover Money Market Account in 3 easy steps.
• Available nationwide online
• Earn high yields with flexible access to your cash.
• Earn 1.45% APY balances $100,000 and over
• Earn 1.40% APY balances under $100,000
• Open with as little as $2,500
• Save time and deposit checks securely through the Discover mobile app
• Easy cash access via debit or check, or via ATM at over 60,000 no-fee ATMs
• Move money in and out of your money market account easily and securely with just a few clicks or taps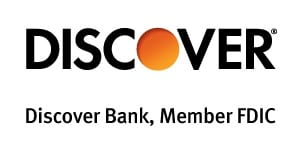 • Get started and open a Discover CD in 3 easy steps.
• Available nationwide online
• Discover offers CDs with some of the highest and most competitive rates!
• Select terms as short as 3 months up to 120 months
• Rates ranging from 0.50% APY up to 3.20% APY.
• Opening a Discover Bank Certificate of Deposit is extremely quick and easy.
• Funds on deposit are FDIC-insured up to the maximum allowed by law.
• Start today with a minimum deposit of $2,500!


---
Conclusion
If you're interested in saving for your retirement now, Discover Bank offers IRA CD accounts with highly competitive rates. IRA CDs are similar to savings accounts, in that your money earns a set interest rate over time. The higher your rate, the more interest you can earn.
Rates are tiered, based on the CD term you choose. Rates on these accounts do not vary based on balance and terms available range from 3 months to 10 years. That means you'll get the same great rate on a 10-year CD whether you open an account with $2,500 or $25,000. To get the highest rates, consider opening an IRA CD with a term of three years or longer.
For all other accounts, Discover Bank offers quality customer service and great interest rates! Find other CD rates by viewing our complete list of the Best CD Ratesto satisfy all your banking needs!
If you are interested in opening a new account, be sure to apply as soon as you can or check out our list of Discover Bank Bonuses! In addition, you can also check out other great promotions from banks such as HSBC Bank, Chase Bank, Huntington Bank, TD Bank, or CIT Bank.
(Member FDIC)