Available nationwide, Discover Bank is now offering Certificates of Deposits (CDs) with rates up to 2.70% APY. Find the latest Discover Bank CD Rates below.
You'll find the best Discover Bank CD rates below from 3-month to 120-month term. Keep in mind that you'd need at least $2,500 to open your account and lock in your rate.
You can open a CD for a variety of ownership types such as Individual, Trust, Custodial, Guardian and Estates.
Discover Bank has been a top competitor card-issuer for quite some time now. What you may not know is that they're also revered for their exceptional CD accounts and rates online. Their 12-months to 10 years CD Rates are always consistently competitive giving the consumers the ability to earn even higher interest returns with flexible terms.
If you are interested in opening a new account, be sure to apply as soon as you can or check out our list of Discover Bank offers! In addition, you can also check out other great promotions from banks such as HSBC Bank, Chase Bank, Huntington Bank, TD Bank, BBVA Compass Bank or CIT Bank.
Discover Certificate of Deposit Account Summary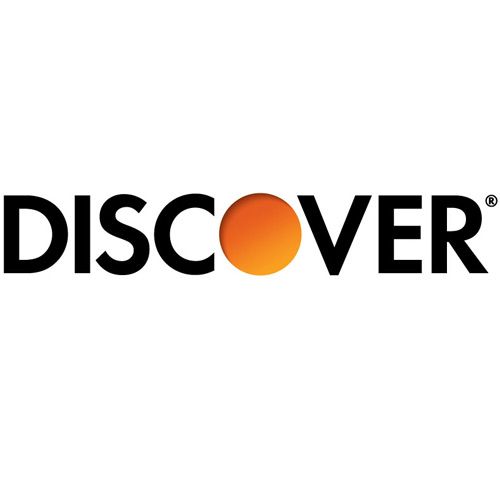 • Get started and open a Discover CD in 3 easy steps.
• Available nationwide online
• Discover offers CDs with some of the highest and most competitive rates!
• Select terms as short as 3 months up to 120 months
• Rates ranging from 0.35% APY up to 2.70% APY.
• Opening a Discover Bank Certificate of Deposit is extremely quick and easy.
• Funds on deposit are FDIC-insured up to the maximum allowed by law.
• Start today with a minimum deposit of $2,500!


Discover CD Information
Account Type: Certificate of Deposit
Availability: Nationwide
CD Length: Up to 10 Years
Soft/Hard Pull: Unknown
Minimum Balance Requirement: $2,500
Additional Requirements: Must have an address, phone, email and social security number (or other taxpayer ID).
Early Withdrawal Fee: There is a fee if you withdraw before the maturity date; you will be given a 9 day grace period.
Auto-Renewal: The account will automatically renew upon maturity.
Discover CD Rates
Discover CD Features
No monthly fees
Minimum balance requirement of just $2,500
Flexible terms: 3 months to 10 years
One of the highest rates available nationwide for a 10-Year term
Daily compounded interest rate and credited monthly
FDIC insured of up to $250,000
How To Fund Discover CD
Online transfer from an eligible Discover Bank Account or an external bank account
Phone Transfers (available for initial funding only)
Mail a check that includes your CD Account number, made payable to you to:
Discover Bank
PO Box 30417
Salt Lake City, UT 84130
Conclusion
If you're currently looking for a long term investment offer topping at 10 years then you should consider checking out a Discover CD account. With a competitive rate given to you in up to a 10-year's term, this is quite the generous interest rate that could potentially earn you an exceptional amount of money on your deposit balance.
With Discover Bank, there's a variety of length of CD accounts to choose from with different rates for each. Plus, you'll receive flexible terms and convenient ways to transfer your money as well. There is a fee if you withdraw before the maturity date of 9 day grace period. Keep in mind that your account will automatically renew upon maturity.
Be sure you check out our complete list of the Best CD Rates to satisfy all your banking needs!
(Visit Discover for more details)