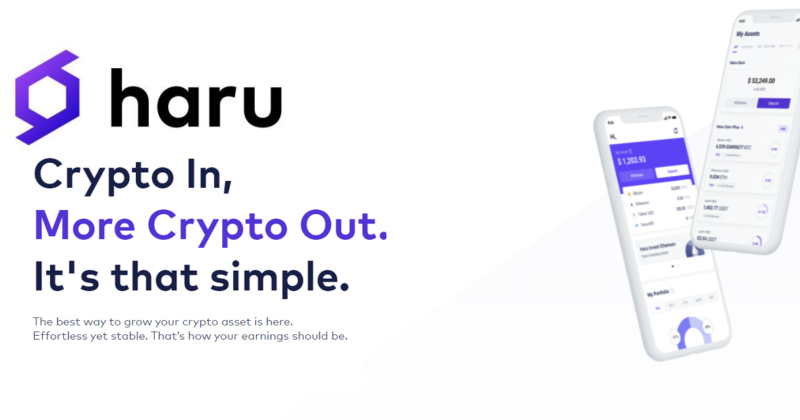 Haru is giving out new members a bonus interest when they register for a new account. Once they have an account, you can join their referral program to earn a 5% commission on the interest your referrals earn. Find more referral bonuses here.
Haru is a crypto platform that provides accounts to earn up to 15% daily interests for deposits of BTC, ETH, and USDT. Investing in crypto can be stable and comfortable with Haru.  Continue reading below to learn more about Haru and their features.
Haru +0.2% Earn Rate Welcome Bonus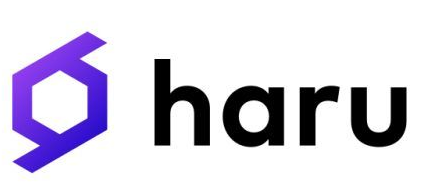 Earn a bonus of 0.2% in interest when you sign up for a free Haru Earn or Haru Earn Plus account when you use a member's referral link and make a qualifying deposit of any amount
This offer is valid for new customers only. If you have an active account with Haru, feel free to share your referral link below for people to sign up!
Haru 5% Referral Commissions
You can earn 5% of the total interest you referrals earn when they sign up using your referral link. While your referrals get an extra 0.2% in interest rate. To qualify, your referral has to complete a deposit to their Haru Earn or Haru Earn Plus account.
If you are interested in Haru's referral program, you can fill out their request form. Then Haru will review your application and contact you via email within three business days.
---
Haru Features
Haru has two types of crypto interest account: Haru Earn and Haru Earn Plus. The earning rate changes every two weeks and are depended on the market transaction volume and price volatility. Your deposits are held in cold wallet managed by Block Crafters.
Haru offers an investment account that uses algorithm base to automate your Bitcoin Ether and Tether investments.
Haru Earn
With Haru Earn, you can earn daily interest on your crypto account without locking up your asset. No minimum requirements and you can withdraw 24/7.
During this time, Bitcoin earns 6.3%, Ether 6.2%, and Tether 7.8%.
Haru Earn Plus
Haru Earn Plus gives higher interest rates, but you have to lock your deposits to earn the bigger return. Your earning rates vary by the length of lock up time, for up to 15.5% interest. So the longer you hold your funds, the better your return rate will be.
---
Haru Fees
The Haru Earn and Haru Earn Plus account has no fees to open or make deposits. The withdrawal fees follows:
| | |
| --- | --- |
| CRYPTOCURRENCY | FEE |
| Bitcoin (BTC) | 0.0001 BTC |
| Ether (ETH) | 0.005 ETH |
| Tether (USDT) | 1 USDT |
Conclusion
If you're looking for a legitimate and transparent Crypto Platform, Haru Invest has got your back. They offer crypto interest account that offer big returns the longer you lock your funds.
If you're looking for another account that also offers interest-earning crypto, you can checkout BlockFi and Nexo. You can also see the Best Crypto Exchanges out there.