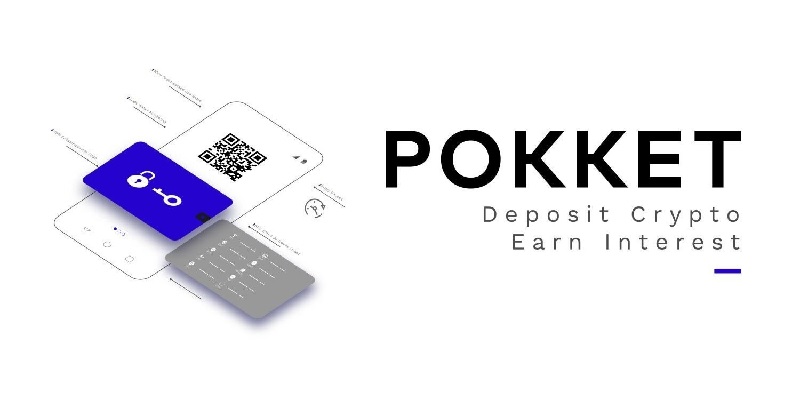 Pokket (pokket.com) is now welcoming new customers with extra interest when you sign up with a referral link. Here are some more cryptocurrency bonuses.
Check out crypto promotions from: Coinbase, Voyager, BlockFi, and more.
With Pokket, it's a simple crypto savings platform that enables you to earn a safe and reliable return on your digital assets.
Read below for more information on what they have to offer.
Pokket 0.01% Extra in Interest for 6 Months
Gain extra 0.01% in interest for the first 6 months when you apply for a new account with a referral link.
This offer is valid for new customers only.
(Visit for more information)
Pokket Features
Pokket is a cryptocurrency savings account service. They pay you interest on your crypto assets with rates that vary day to day. In the past, Pokket rates have been as low as 0.5% and as high as 250%, with an average of 30%.
How Pokket Works
The tokens you deposit on Pokket are lent out to third parties through special interest-yielding loan products. Each investment runs for a period of seven days. After that, it matures and the principal is returned, plus interest.
Pokket currently supports over 60 different cryptocurrencies, from popular assets like Bitcoin to lesser known ones like Enjin.
Pokket Security
Pokket implements a number of safeguards to maximize the safety of your funds and minimize the risk of incurring loss. Here's how:
Pokket collateralizes all your deposits with 110% of the amount, plus interest, in a stablecoin.
Pokket stores your collateral in a cold storage wallet that can be tracked on EtherScan or another Ethereum block explorer.
Pokket uses a multi-authorization approach for their cold storage wallet, requiring each withdrawal to be audited by two different employees before it's processed.
Pokket does not store any of your personal information on their servers, except an email address.
Pokket utilizes Amazon Web Services as their hosting provider, monitoring traffic activity to defend against anything that looks suspicious.
Pokket Fees
Pokket does not charge any fees to create a fixed savings account. However, there are withdrawal fees which vary based on blockchain network conditions that month. These network fees are paid to execute token transactions. Besides that, Pokket does not charge anything extra for withdrawals.
Conclusion
Pokket is a crypto savings account that has almost risk-free returns. It's super easy to use, fast, and safe. Additionally, there are little to no fees included. Just make an account using a referral link to receive your bonus.