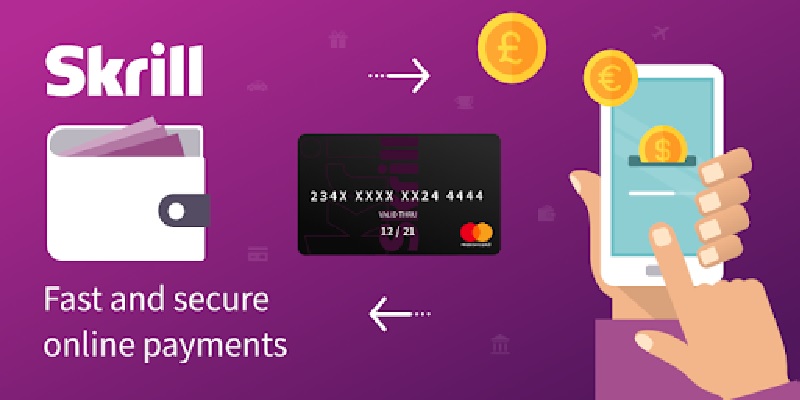 Skrill is now welcoming new customers with a $10 bonus discount off your first international money transfer. Plus, you'll also get a $10 bonus credit for each person that uses your personal referral code to get their sign-up bonus. More referral bonuses here.
Check out the best money transfer service promotions, bonuses, and offers.
With Skrill, it's a money transfer and payment processing service that's simple to use. Additionally, it's fast and comes with competitive fees and rates. Not to mention, they also accept transactions in cryptocurrency.
Read below for more information on what they have to offer.
$1o Off Your First International Skrill Money Transfer
Receive a $10 discount on your first international Skrill Money Transfer of 100 USD or more when you use a referral link. However, this offer is available for new customers only.
Skrill Give $10, Get $10 Referral Program
Just refer a friend to Skrill Money Transfer, and both of you will receive 10 USD off your next transaction. This is how it will work:
Receive your unique invite code (also available as a link) after you successfully complete one eligible transaction.
Share your invite code with your family and friends.
Earn a $10 referral credit for every person who uses your unique invite code to:

Create a new member account
Authorize an eligible transaction of at least 100 USD

Redeem your referral credit against your next eligible transaction, within 3 months after the credit posts to your account.
You can receive a maximum of 50 referral bonuses, for a total of $500 in bonus credits.
Skrill Money Transfer & Payments Features
Skrill is an e-wallet service that lets you make transactions domestically and to countries worldwide. If you're thinking that it's similar to PayPal, you'd be correct. Here's what we like about Skrill:
They do business in politically unstable areas, developing countries and pretty much every country that isn't being sanctioned by the UN or the World Bank. Most internet payment processors won't touch these countries.
They do business in risky industries, like gambling, pornographic content and firearms. Most online payment processors won't work with these industries.
They accept over 40 world currencies, as well as a number of cryptocurrencies. In comparison, PayPal only works with 20 fiat currencies.
They seamlessly integrate with third-party retail platforms like Shopify, Magneto and WooCommerce. This offers a way to accept payments from customers who don't personally have Skrill accounts.
They support mass payments if you need to send several identical payments to different people, like contractors, employees or vendors.
Skrill Fees, Exchange Rates & Transfer Times
Skrill Money Transfer is cheap, simple, and fast:
Fees
Exchange Rates
Transfer Times
Deposit fees. Skrill does not charge any fees to fund your account. Local payment methods include bank, ACH and wire transfers. Global payment methods include Mastercard, Visa and Paysafecard.
Withdrawal fees. It's also free to withdraw funds. The only method for withdrawal is via bank transfer.
Transaction fees. Skrill doesnt charge any fees to send and receive money.
Currency conversion fees. Skrill adds a 3.99% fee to wholesale exchange rates.
Account fees. Your Skrill account is free for personal use, as long as you log in or make a transaction at least once every 12 months. Otherwise, Skrill charges a monthly service fee of 5.00 EUR (or equivalent).
Skrill offers the interbank, baseline rate for money transfers, which means you get the real exchange rate with no markups.
Money sent via Skrill Money Transfer usually arrives on the same business day, but it can take up to 5 business days, depending on payment method and how you want your funds delivered.
Conclusion
Skrill is a great tool to use if you want to: send, receive, and make payments online. It's fast, easy, and affordable as well. This is an amazing alternative to PayPal since Skrill will accept cryptocurrencies and fiat currencies.
Check out other money transfer services like: Remitly, MoneyGram, and Wise.