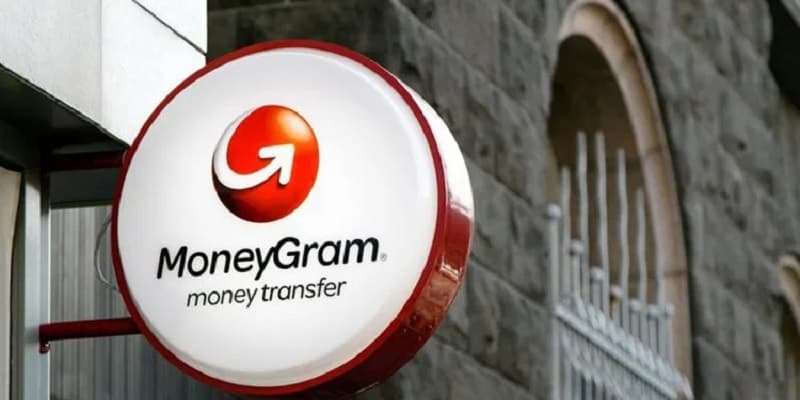 Right next to Western Union, MoneyGram is a running up for the biggest global money transfer provider. They allow clients to send and receive money in a few minutes. With other providers, it will normally take them a little longer than MoneyGram.
MoneyGram is partnered with Rakuten and other cash back shopping sites, so be sure to activate to save more.
With MoneyGram, it's a great provider that you'll be able to access on and offline, they're known for the size and popularity. Some of the downfalls for this service is that they have a larger fee and exchange rate when you look at and compare it to other online services.
Find other money transfer services like Cash App, Remitly, Xoom, and TransferWise.
(Visit for more)
Get 20%- 40% Fee Discounts with MoneyGram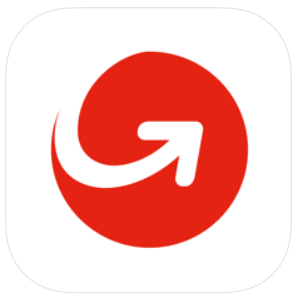 There is a rewards program that MoneyGram has called Plus+ Rewards, this will help you save with their fees. You can even receive a 20% off welcome gift fee discount with your second transaction after signing up.
After that, you will be able to recieve 40% off fee discount with every fifth transaction you've made, it will be used towards your next transaction.
After you've signed in, you can see the "Plus+ Rewards" menu with all the details.
(Visit for more)
MoneyGram $10 eGift Card On Your First Transfer
Receive a $10 eGift Card on your first transfer of $100 or more to a Visa Debit Card! This offer valid on international transfers to an eligible Visa Debit card where available.
Offer ends on March 31, 2022.
---
MoneyGram Summary
Transfer Methods
Online
In person
Via mobile app
Via Facebook Messenger
Transfer Speed
1 day
Transfer Limits (online)
No more than $10,000 per transfer (up to $10,000 every 30 calendar days)
MoneyGram: How it Works
MoneyGram makes transferring your money fast and simple. With common transfer methods, MoneyGram will even give you a home delivery and the choice to send money transfers towards a debit card or mobile wallet.
Sending Methods
You will be able to make money transfers online or in person at a MoneyGram agent spot. These transactions can be made with: MobilePass, a MoneyGram Sendbot, or the Facebook Messenger app.
Receiving Methods
You can get money with a few options such as:
Getting it from one of the 350,000 MoneyGram global spots.
Bank account deposit
Mobile wallet deposit
Inmate county, state or federal correctional account deposit
Sending Money Step-by-Step
You just need the recipient's full name, the amount you want to send, and where you're going to send it to. Once you've set up your MoneyGram account, you'll be able to pick and send money as cash or as an online transfer.
Cash transfers. Look for a MoneyGram agent, have an ID (passport or drivers license) ready, then complete a money transfer application. Then notify your recipient and provide them with the reference number you've received.
Online transfers. Sign into your MoneyGram account, then put in how much you want to transfer and accept the quote. You have to send the funds towards MoneyGram, then they will be able to send it to the person you want to send to.
Tracking Your Transfer
There are two ways of transferring your money. The first choice is to sign into your MoneyGram account online and look at the transaction history. If you're on the receiving end, then you can use the transaction reference number or transaction authorization number and take advantage of their Track a Transfer utensil online.
Additional Services
With MoneyGram, they will even offer you money orders, bill payments, and mobile top-up.
Money orders. This service was made when this service was founded in 1940. Even when this company has money order offers, it's a small part of the complete set. Money orders will be open at specific agent locations in the U.S. only.
Bill payment. With the bill payment, they will let you pay for bills from more than 13,000 companies. There are some payment options with MoneyGram such as:

Mortgage
Auto finance
Cable & satellite
Child Support Services
Collections
Credit card (only at agent locations)
Health care
Inmate
Insurance
Mobile phone top-up
Phone bill
Prepaid credit cards (only at agent locations)
Rent
Tolls
Taxes
Utility Bills (electric, gas, sewer & water)

Mobile top-up. With TransferTo as their partner, you will be able to take advantage of the prepaid mobile phone for at least 350 phone carriers worldwide. All you have to do is pay at a MoneyGram agent spot in the U.S. or online in any country.
Fees & Rates
Depending on the amount you want to send, and the sending and receiving countries will make your fees vary. This also includes payment and receiving options. It's a little difficult, however, there are some important pointers to remember:
It's better to pay with a bank transfer if this option is available.
It will cost less if you send towards a bank account rather than sending towards a cash pick up.
Sending money towards a bank account is cheaper if you send through an agent location rather than online, no matter how you pay for it.
Sending money towards a cash pick up costs less if you do this online. However, you'll have to pay with a bank transfer.
Hypothetically, if you do a $1,000 online transfer towards a cash pick up:
| | | | |
| --- | --- | --- | --- |
| Send Country | Receive Country | Transfer Method | Fee |
| United States | Mexico | Bank Account | $4 |
| United States | Mexico | Credit Card | $15 |
| United States | India | Bank Account | $6 |
| United States | India | Credit Card | $10 |
Exchange Rates
There's a way that MoneyGram makes their money when they cushion their exchange rates. In other words, the rate that they offer won't be better than the real mid-market exchange rates, MoneyGram will make their profit with this difference. Normally, you will be given a few percentage points, however, at times this can go over 5%.
If you compare and contrast MoneyGram to OFX (the cheapest provider in the platform) will have markups of 1%-2% on top of the mid-market rate. They won't give you a lot in payment and delivery choices when you look at it side-by-side to MoneyGram.
Transfer Speed
The person you're sending money to can receive their money in a few minutes if you transfer it with cash pickup, no matter how you decide to pay for it. But, you have to roughly calculate the subject towards their operating hours and other obstacles there may be.
If you want to transfer money towards a bank account, the funds will get to your location in a few hours, even though a specific arrival time will depend on the country and their local bank hours. For more details about the countries MoneyGram offers same-day or next-day deliveries, go to their FAQ webpage.
Conclusion
MoneyGram as a main money transfer provider is a large scale global network. What makes this transfer service different from the others in this platform is the delivery speed. But, you should consider a different money transfer service if you are looking for a cheaper option to transfer money.