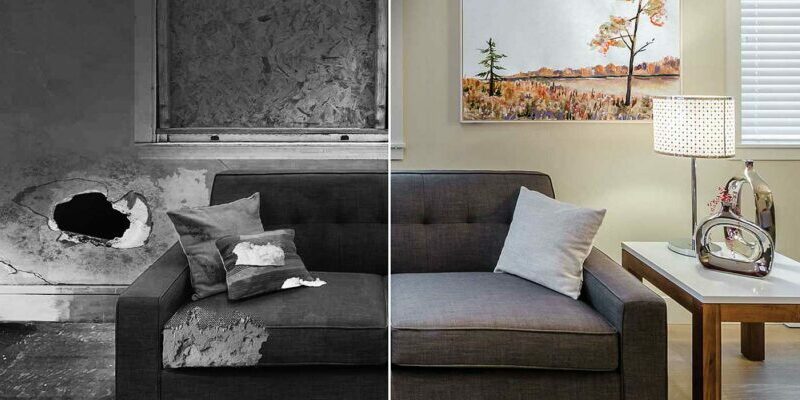 TransUnion SmartMove is the online tenant screening solution for independent landlords who want great reports, great convenience, and great tenants. The SmartMove credit score was created by leveraging the advanced scoring model used by TransUnion's multi-family screening product.
Their service is an easy and reliable way to screen potential tenants since you can run online credit checks, eviction history and criminal background check! Continue reading below to learn more about TransUnion.
Find more real estate investing bonuses here.
SmatMove Features
As a landlord, SmartMove is a good option to screen your potential tenants and more about them. It shows credit reports, criminal background checks, national eviction checks, income estimates, and TransUnion ResidentScore! Once your tenant has completed their part, you will see results very quickly!
TransUnion ResidentScore
This lets landlord's see their applicant's credit history and an analysis of more than 500,000 resident records into rental payment performance. SmartMove then will generate a recommendation based on the ResidentScore.
Criminal Report
Avoid problematic renters and look through state and national criminal records, including Most Wanted databases and the National Sex Offender Public Registry.
Credit Reports
Find in-depth payment history information about your tenant.
Eviction Reports
You can also see your potential applicant's eviction history. SmartMove pulls from their vast credit, personal, and address history databases and has access to one of the largest eviction databases in the United States.
Income Insights
It compares the applicant's self-reported income plus child support, alimony, and etc., to the data pulled from their credit report, including the amount of money they spend, how much they pay toward balances, and the types of balances they carry.
---
How SmartMove Works
Smartmove is used when someone is interested in applying to rent a property. To begin, potential renter MUST provide an email address to the landlord. Once the email address has been provided, the process then will start.
The company will then verify and send you the tenant report, complete with their leasing recommendation. So when you fully evaluate the report, you can choose SmartMove to notify the applicant of your decision.
---
SmartMove Bundles & Pricing
| | | | |
| --- | --- | --- | --- |
| | BASIC | PLUS | PREMIUM |
| Cost Per Screening | $25 | $38 | $40 |
| Credit-Based ResidentScore | Yes | Yes | Yes |
| National Criminal Background Report | Yes | Yes | Yes |
| Full Credit Report | – | Yes | Yes |
| National Eviction Report | – | Yes | Yes |
| Income Insights | – | – | Yes |
---
SmartMove Limitations
Tenant involvement: The speed at which you receive tenant reports depends entirely on how quickly the potential tenant views the email and accepts the request, so if it gets lost, ignored, or ends up in the spam folder, you might never receive the report.
Missing criminal data: Criminal report does not cover five states: Colorado, Delaware, Massachusetts, South Dakota and Wyoming. So if your applicant lived in one of the states mentioned and committed a crime, it won't show up on the tenant report.
Reports expire: SmartMove tenant reports expire after 30 days. This is due to a TransUnion regulation which aims to protect the applicant's personal data.
Conclusion
TransUnion Smartmove is great for landlords as it offers a lot of essential Tenant screening features which are very useful such as the credit check, and the Resident Score.
You can checkout Buildium, it's an all-in-one platform that manages properties seamlessly. It lists vacant properties, collects rental applications, screens potential tenants, manages billing, tracks maintenance orders and more.