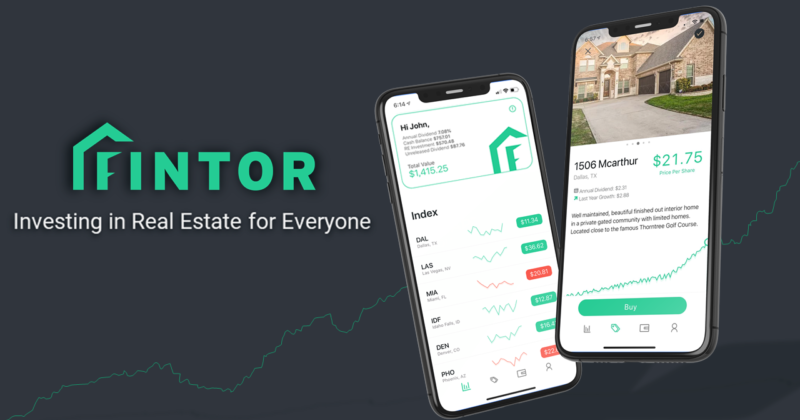 Fintor is opening their waitlist. If you sign up now you can get an early access. Plus earn an additional free equity share in a house when you invite 10 people to sign up with you.
See all the best real estate investing bonuses here.
Fintor is a platform for buying and selling fractional equity shares in real estate properties. Their main goals it to have everyone access the real estate markets with a mobile app to make investing approachable, favorable, and understandable. Continue reading below to learn more about the offers they have.
You can also find other investing options from:

Sign up and join Fintor's waitlist to get an early access on their app. Then invite 10 friends to earn one free equity share in a house when the app launches.
---
How Fintor Works
Fintor will help make real estate a little bit easier, opening the asset class to those who otherwise wouldn't have a chance. Get rid of high minimums and long holding periods.
A Fintor deals is like a mini-IPO where the platform fractionalizes share in each individual asset, so you can get get in on the deal with just $5, while also having liquidity. Designed to let you invest easily and trade shares of real estate properties like public stocks.
Conclusion
Fintor is here to help get easy access to real estate investing, especially for Millennials and Gen Z'ers. Get started with $5 and your phone!
See all the best real estate investing bonuses here.