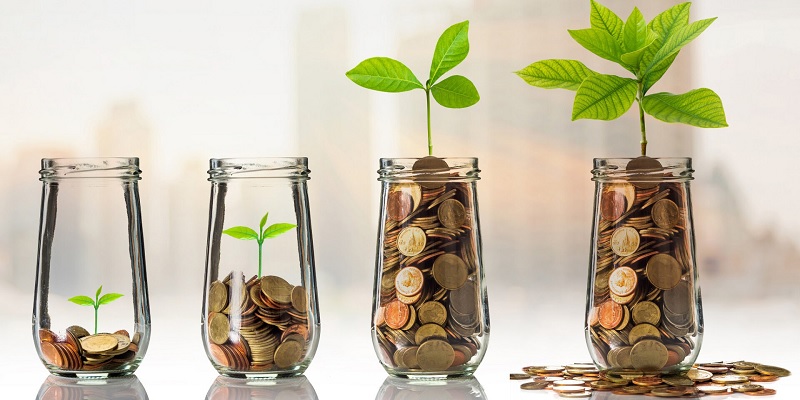 A money market account is a savings account that offers a higher interest rate than a traditional savings account but may require larger minimum deposits and balances.
Similar to savings accounts, money market accounts have specific rules with a limited number of monthly transactions on the withdrawals from the account.
If you need more than occasional account access and are looking for higher returns, then a money market account could be a great option for you.
You can find the best money market account at internet banks paying much higher rates than traditional banks since they save on the cost of physical locations.
Ready to get started saving? Check out our top picks below for this month's Best Money Market Accounts.
We currently recommend the CIT Bank Money Market account or the Discover Bank Money Market account.


With the CIT Bank Money Market Account, you can earn a competitive interest rate and access your money easily.
-Earn 0.45% APY on your funds
-One of the nation's top rates — several times the national average.
-Get up to 6 digital transfers/withdrawals per statement cycle
-Save smart and get more for your money
-Higher rates than traditional banks
-Get 24/7 Account Access
-Open with as little as $100
-FDIC insured


-Get started and open a Discover Money Market Account in 3 easy steps.
-Available nationwide online
-Earn high yields with flexible access to your cash.
-Earn 0.35% APY balances $100,000 and over
-Earn 0.30% APY balances under $100,000
-Open with as little as $2,500
-Save time and deposit checks securely through the Discover mobile app
-Easy cash access via debit or check, or via ATM at over 60,000 no-fee ATMs
-Move money in and out of your money market account easily and securely with just a few clicks or taps

Best Money Market Account Rates – 2021
Questions To Ask When Opening a MMA
What are the minimum balance requirements?What are the money market account rates?What are the withdrawal limits each month?Is a money market account covered by FDIC Insurance?Is a money market account right for you?
Each bank or credit union will have different minimum balance requirements on the money market account. Some banks might set the interest rate based on the balance in your account to attract higher deposits.
Remember to get specific minimum balance requirements from the bank you are considering opening an account with. If you're worried you cannot maintain a high monthly balance, look at our offer table above and find a bank that offers a lower required minimum.
Some banks and credit unions have tiered interest rates and offer higher interest rates if you have a higher balance in the account. Browsing around for the best rate allows you to increase your earnings potential.
Be sure to check with both banks and credit unions in your area to see if there are any promotions currently available or simply bookmark this page and we constantly check for the best money market accounts nationwide and keeping our list current and useful for our readers.
You are allowed six withdrawals each month by electronic transfer, debit card or check.
You are allowed to make as many deposits into the account as you want to each month, but do keep in mind this is not a checking account that allows you to complete the majority of your daily transactions.
If you open a money market account with a bank or credit union your funds will be covered by the FDIC or NCUA respectively.
You can rest assured that the accounts have the same coverage as other accounts at a bank.
You as an account holder are insured up to $250,000 per institution.
Whether or not a money market account is right for you depends on your personal financial situation and preference. If you find yourself dipping into your savings or having a hard time maintaining a minimum balance, then a money market account might not be suitable for you.
However, if you have extra cash and need a place to store your emergency fund, then you could consider getting a Money Market account and enjoy earning a nice interest in return as well.
---
---
Conclusion
Before you open a new Money Market account, make sure to get details on fees, interest rates, minimum balance requirements so you can make the most out of this account type.
If you need a place to store your emergency fund or other liquid savings, hopefully our Best Money Market Accounts list above will work for you.
If you would like to see other savings products to expand your savings portfolio, check out our Best Bank Rates & Best CD Rates nationwide and statewide!
Also, feel free to leave us a comment if you find another great Money Market Account, we'll be sure to review it and share it with our readers!