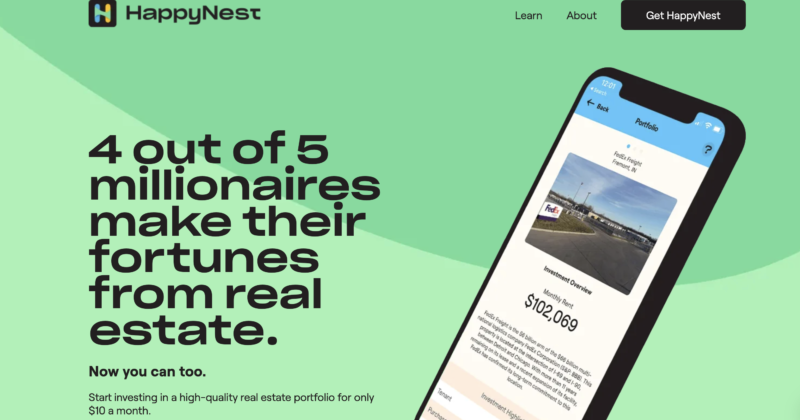 Find the latest Happynest bonuses, offers and promotions here.
With as little as $10 and a smart phone you can start investing in quality commercial real estate, regardless of your income or net worth. Happynest makes commercial real estate investing simple offering access investments traditionally reserved for the wealthy.
Please note that the service is free for account balances under $5,000, and $1 a month for all other accounts.
Continue reading below to learn more about HappyNest.
HappyNest $10 Early Access Offer

Earn a $10 credit when you subscribe to HappyNest's early access and open an account after its official launch. Make sure you the offer displayed on the homepage with the banner stating the offer.
Subscribe for early access.
Enter your full name and email address.
Once the app launches, open a HappyNest account for free.
Get a $10 credit.
Offer expires March 31, 2022.
Find all the real estate investing bonuses here. You can find other real estate investing from platforms:
Error: View cc98498ho8 may not exist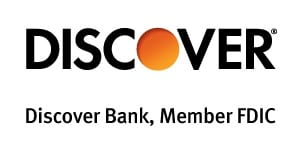 With the Discover Checking Account:
• Cashback – Earn 1% cash back on up to $3,000 in debit card purchases each month
• No. Fees. Period. That means you won't be charged an account fee on our Cashback Debit account.
• Early Pay – Get your paycheck up to two days early with no charge
• No credit impact - You can apply without affecting your credit score.
• Fraud Protection - You're never responsible for unauthorized debit card purchases. If you suspect someone else has used your debit card without your permission, let us know.
• Apply in minutes - Applying for a Cashback Debit account is simple and fast.
• Fee free overdraft protection