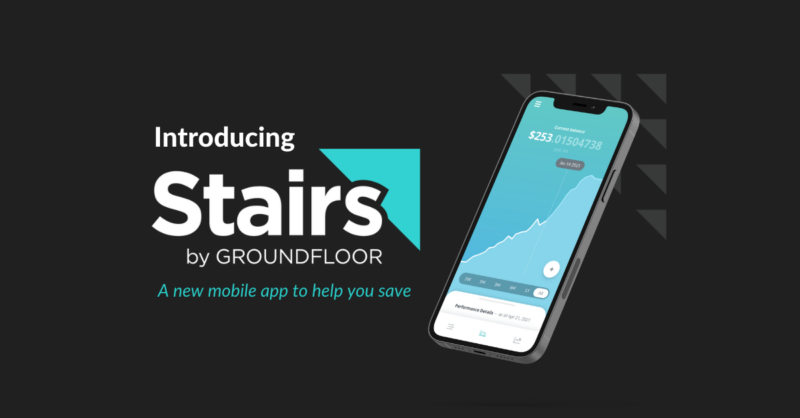 Stairs is a new savings and investing app by Groundfloor. You can earn up to 6% APY on your cash without needing to lock your money for months at a time. Plus there are no fees and you are free to withdraw at anytime.
You can also check out other real estate investing options:
Stairs By Groundfloor Features
Stairs is a new investing app that works like a savings account. Earn a guaranteed 4% to 6% interest rate on the money you deposit with no fees or minimum balances and you can withdraw your funds at any time.
Stairs will set up recurring investments or round up your change, you earn up to 6% interest while enjoying the security of an investment product that is backed by real assets.
All deposits made qualify for the 4% interest rate. When you set up a Recurring Transfer, you'll earn an additional 1% on your account balance. Earn an additional 1% when you also turn on Round Ups.  The additional 1% interest rate goes into effect 90 days after Recurring Transfer or Round Ups is activated.
Plus if you're already a Groundfloor customer, you can use the same information to sign into Stairs, you can easily link the same bank account you use with Groundfloor.
Conclusion
Stairs is a great option if you're wanting to place your money somewhere safe and acquire a great interest rate compared to a traditional savings account. It's free to use and you can withdraw your money at any time.
You can checkout Groundfloor if you don't mind your funds getting locked up for a certain amount of time, however you get greater returns.