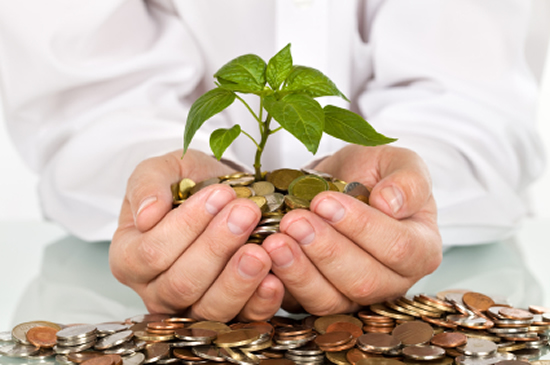 Saving up can often be quite the hassle. Many of us hopes to save some extra cash for any further or unexpected expenses but are shocked by how little we have actually saved over time. To prevent this from happening, a new savings account might be a good place to start. It's no secret that rates are at the lowest it has been in ages. However, there are signs that this might change! Currently, many banks out there will offer you quite an attractive rate on a new account with minimal requirements.
A great place to start looking for better savings accounts is definitely a online saving account. More often than not, your new account will feature a host of account features to better your banking experiences. With low rates and great services, why wouldn't you want to start today? To ease the stress of searching for the best rates available, we have come up with a list of Best Savings Account for all your personal and financial needs!
We researched and found the ideal features to look for in a Savings Account:
Sign Up Bonuses
Earn Interest
Minimum Balance Requirement
Above Average Rates
Complimentary Features
If you are interested in relieving some stress from your busy lives, then please continue below to see our list of Best Savings Account!
---
Best Savings Accounts:
---

Chase SavingsSM
-Get a $150 bonus when you open a new Chase SavingsSM account, deposit a total of $10,000 or more in new money within 10 business days, and maintain a $10,000 balance for 90 days.
-Access to over 16,000 Chase ATMs and 5,100 branches.
-Link this account to your Chase checking account for Overdraft Protection.
-Chase QuickPay® with Zelle® – Take the drama out of splitting a check.
-Real-time fraud monitoring – We watch your debit-card to help your money stay your money.


Chase Bonus Review
Capital One 360 is offering customers the chance to earn a $25 bonus by opening a Capital One 360 Savings account with no fees or minimums. Once you have your account open and active, you can send 50 referrals to your friends and family members to earn up to $1000 in referral bonuses. Capital One 360 Bonus Review
Capital One 360 is offering customers the chance to earn a $200 bonus when they open a Capital One 360 Money Market Account with the promo code GAIN200. To earn the bonus, you must deposit $10,000 in new funds by February 16, 2018. Once you have completed the requirements, the $200 bonus will be deposited into your account within 60 days. Capital One 360 Money Market Review
Fidelity Bank is offering residents of Pennsylvania a $200 bonus by depositing $10,000 and remain on deposit for 60 calendar days from account opening. Members of the bank can benefit from their waivable monthly fee as well. Simply have a balance over $100 and you can waive the $2 fee. Fidelity Bank Bonus Review
First Tennessee Bank has long been a great choice for consumers looking to establish and expand their saving experience. With the current offer, you can earn anywhere from $50 to $150 in bonuses when you open a new Money Market Savings or  BizEssential Savings account. Customers can avoid the $9 monthly fee by maintaining at least $5,000 in your account. First Tennessee Bank Bonus Review
Bank of Hawaii has long been a great choice for those looking into a new Savings Account. Right now, the bank is offering resident of Hawaii a $125 bonus on a new Savings Account by February 25, 2018. To obtain the bonus, simply open the account with a qualifying minimum deposit of $100,000. Bank of Hawaii Bonus Review
Associated Bank like Huntington, has long been a great choice for those looking into a new Savings Account. They are offering a chance to earn a generous $100 bonuswhen you apply and qualify for a new Associated Advantage Money Market account by July 31, 2018. To obtain your generous bonus, all you would need to do is have a minimum opening deposit of $10,000 as well as having the amount remain on deposit for 90 days to receive the bonus. Associated Bank Bonus Review
BrightPeak Financial has a promotion going on that allows residents nationwide to earn a $100 bonus when you sign up and open a new Emergency Savings Account for a limited time. With the account, you will be able to experience all the great features as well as no monthly fees! BrightPeak Financial Bonus Review
Hancock Whitney is offering resident of the qualifying states of Louisiana, Mississippi, Florida, Alabama, or Texas an easy $100 Cash Bonus when you open a new savings account in-branch or online by April 30, 2018. To qualify for the offer, all you would have to do is enter your email address and submit the form. Once you have done so, the bank will mail you an exclusive promo code. Simply provide your promo code when applying online to qualify for the bonus. Hancock Whitney Bonus Review
U.S. Bank is offering residents nationwide a chance to earn a $100 checking bonus when you open a Silver Checking Package account with a Package Money Market Savings account, and enroll in START Smart. You can also waive the $8.95 monthly fee with a $1,500 monthly balance. U.S. Bank $100 Bonus Review
Amboy Direct has been in the business for years and is offering you the perfect opportunity to earn the $50 bonus by having a minimum monthly average balance or $3,000 or more for 90 days. Customers can enjoy the great features that comes with the new banking experience as well as having no monthly fees. Amboy Direct Bonus Review
Avidia Bank has been catering to those in their respected communities for years and is offering you the perfect opportunity to earn the $25 bonus by helping your child open a new Savings Account with a $1,000 deposit. Your child can enjoy great features that teaches them the importance of their financial futures ahead. Avidia Bank Bonus Review
---
Best Savings Accounts APY Rates:
---
Discover Bank's Online savings account offers you one of the best rates available on the market at 1.40% APY. The account has no minimum deposit, no monthly fee, and no minimum monthly balance. Additionally, you will get to enjoy interests compounded daily and a host of account features to better your banking experience with Discover. Discover Bank Review
CIT Bank's Premier High Yield Savings offers a generous rate of 1.55% APY on any balances. All you need is $100 minimum opening deposit and with your new account, you can enjoy daily compounding interest, 24/7 Secure Online Banking, FDIC insured and earning that's 25x higher than the national average! CIT Bank Review
EverBank is offering new customers a chance to earn a rather attractive rate of 1.41% APY on their Money Market Account! Not only are you able to do so, but you can also enjoy a host of account features that comes with your new experience. From waivable monthly fees to convenient features like online and mobile banking, all the features provided are catered towards maximizing your banking needs. EverBank Review
Barclays is relatively new in the online savings business. Currently, you can enjoy a 1.50% APY with no minimum balance to open. On top of that, customers will be able to benefit from no monthly maintenance fees, and a range of tools to help you save for the future ahead. What's better to learn and save now than realize at the last minute? Barclays Review
Synchrony Bank is offering one of the highest yields in the nation at 1.50% APY. This account carries a monthly fee of $5, which is modest by comparable standards. With a savings account through Synchrony, you can enjoy well above average rates as well as the financial security of being FDIC insured. Additionally, like most saving accounts, you will be able to earn more interests! Synchrony Bank Review
Ally Bank has long been one of the top choices for online saving account options. Customers can benefit from the fact that the bank is offering a 1.45% APY on all balance tiers. With their new account, you will have access to features such as no monthly fees, remote check deposit, and daily interest compounding. You will also earn a higher rate than traditional savings account most banks offer nowadays. Ally Bank Review
BBVA has long been a top choice for those looking into an attractive APY rate. Customers can now earn the 1.25% APY with a new online ClearChoice Money Market account. In order to earn the high rate, you must be a new customer and make a minimum deposit of at least $10,000. You can also enjoy features ranging from direct deposit to ATM access nationwide! BBVA Review
Conclusion:
Saving up for the future is one of those things that seems easy but can actually become quite difficult to accomplish. It is not something you can accomplish overnight. When it comes to savings, time is always the essence. While banks nowadays typically offers you a great incentive or attractive rates, it is always within your best interest to start now. Rates are always subjected to change so why not start now, knowing rates are the best its been in ages? Whether you are interested in a one time bonus or a rate that allows you to earn interests over time, there is definitely an account out there for your every needs. However, if you are curious to see what other banks are currently offering along with a sign up bank bonus, check out our complete list of Best Bank Rates nationwide.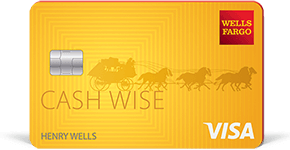 Wells Fargo Cash Wise Visa® Card offers a $200 bonus and a pretty decent unlimited 1.5% cash back on all purchases with no caps whatsoever. On top of that, you'll receive 1.8% cash back on all Apple Pay & Android Pay purchases for the first twelve months and with no annual fee, it makes this card a wonderful daily credit card. To earn the $200 bonus you must spend at least $1,000 within the first 3 months of card opening. Apply Now---

Wells Fargo Cash Wise Visa Review