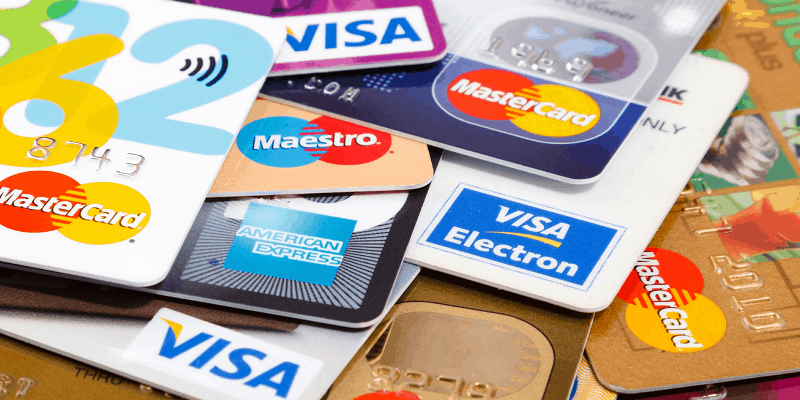 Are you struggling to meet the minimum spending requirements to get sign-up bonuses on your credit cards? Well, look no further. If you didn't know, you are able to fund your bank account through credit card transactions. You'll be able to earn cash back deals and meet credit card spending requirements by learning which banks allow you to fund accounts with credit cards.
We are doing our best to give you the best deals possible when it comes to bank bonuses.  By strategizing and combining specific cards with different banks, your initial funding may be recorded as a sale/purchase that will not count as a cash advance. This means more money for you!
Scroll down for more information.
Below, you will find a table that separates different credit card funding methods into purchases and cash advances. Cash advances often come with fees that will, in the end, terminate your earnings; try to stray away from those. In order to avoid cash advance fees, set your credit card cash advance limit to $0. You can do this through the banks' online portals or by speaking to a bank representative.
Disclaimer: BankCheckingSavings does not guarantee that these funding methods will be successful for everyone. Please double-check by reading the fine print or contacting a bank representative to verify the information. YMMV with the information below.
Bank or Credit Union

Credit Card Funding (Purchase)

Credit Card Funding (Cash Advance)

Notes

Review

1st Mariner Bank
Penfed Platinum VISA, Schwab
Bank of America, Barclaycard Arrival, Chase Rapid Rewards, Citi AA
Fund up to $2500. Amex card not accepted.
Review
1st United Credit Union
Chase Hyatt 1, Chase Ink Preferred 1, Chase Marriott 1, Citi Doublecash 1
Bank of America 1, Barclaycard Arrival, Chase Rapid Rewards, Citi AA
Fund account up to $2000.
Review
Agricultural Federal Credit Union
Barclaycard: Arrival Plus
Chase: Freedom, Ink, IHG
US Bank: Club Carlson
Citi AA
You can fund up to $1,500 initially with a credit card.
Review
Alabama Credit Union
BarclayCards
You can fund up to $500 with a credit card.
Review
Amalgamated Bank
BoA: Alaska, Cash Rewards
BarclayCard: Arrival Plus, Aviator
Capital One Cards
Chase: Freedom, Freedom Unlimited, Hyatt, INK, IHG, Marriot, Business Marriott, Sapphire Preferred, Sapphire Reserve, Southwest, United
Citi: American Airlines, Prestige, Double Cash
TD Ameritrade Client VISA
Arrival Plus
You can fund up to $500 with a VISA/MC. Fund another $500 with Savings
Review
American Eagle Financial Credit Union
Citi: Double Cash
You can fund up to $500 with a VISA/MC/AMEX
Review
America's Credit Union
None 1
None 1
This credit union does not accept online credit card funding.
Review
Andigo
Chase IHG
1
Can fund up to $500 (American Express, Visa, Mastercard & Discover all accepted)
Review
American Heritage Federal Credit Union
No info regarding coding
No info regarding coding
Accepts all credit cards and you can fund up to $500.
Review
Arizona State Credit Union
Unknown 1
Unknown 1
You can fund your account with up to $2500 from a credit card.
Review
Associated Bank
Barclay Arrival 1, Chase Freedom, Ink 1, Citi Double Cash 1, Barclay Arrival
You can fund a new account with up to $200 from a credit card, AMEX is not accepted.
Review
Bankers Trust
No info regarding coding
No info regarding coding
Accepts all credit cards. Limit currently unknown
Review
BankESB
BoA: AmTrak
Chase: British Airways, Freedom, IHG, Sapphire Preferred, Sapphire Reserve
Citi: Prestige
Discover
You can fund up to $1,000 on VISA, MC, Discover
Review
Bank of America
None
None
Does not allow credit card funding, but you can with debit card up to $300
Review
Bank of Colorado
Chase: Freedom, Freedom Unlimited, IHG, INK, Southwest
Unknown
You can fund up to $1,000 on a Credit Card
Review
Bank of the West
BoA: Cash Rewards
Capital One: Venture, Journey
Chase: Freedom Unlimited, Hyatt
Citi: AA
Fidelity VISA
Unknown
Unknown
Review
BankWell
VISA, MC, Discover
Unknown
You can fund up to $500 on VISA, MC
Review
BBVA Compass
BoA Alaska Airlines
British Airways/Merril, Citi AA
BofA Alaska, Barclay Priceline and Chase Hyatt cards showing as cash advance. 1 Chase British Airways/Business United/Marriott Business/Sapphire Reserve, Chase Sapphire Preferred 1 Capital One Cashback, Quicksilver1
Fund up to $5k, (Amex & Mastercard not allowed) Only personal cards are allowed and seems like you can also fund savings account for another $5k
Review
Blue Hills Bank
Barclay Arrival 1, Barclay Miles & More 1
You can fund a new account with up to $1000 from a credit card.
Review
Blue Federal Credit Union
None 1
You can fund a new account with up to $3,000
Review
BMO Harris Bank
None 1
None 1
Does not allow credit card funding
Review
Cambridge
Savings Bank
Chase Ink Preferred 1
Fund up to $1,000 with Visa/MasterCard/Discover (AMEX not accepted)
Review
Camden National Bank
Fund up to $500 with a Visa or MasterCard
Review
Chase
ThankYou Premier, PenFed Rewards VISA
Barclay Arrival Plus, Barclay Sallie Mae, Barclay US Airways, Capital One cards, Chase cards, Fidelity Visa, Citi Cards
You can fund up to $500.
Review
Chartway Federal Credit Union
BoA Alaska Airways 1, Chase Freedom 1, US Bank Club Carlson 1
You can fund a new account with up to $1500 from a credit card.
Review
Christian Community Credit Union
Fund up to $100
Review
CitadelCredit Union
Fund up to $500
Review
Citibank
None
None
Does not allow credit card funding
Review
Citizens Bank
BoA Alaska Airways 1, BoA Travel Rewards 1, Chase Freedom 1
Barclaycard Arrival, Citi ThankYou Preferred/ThankYou Premier, Discover it, USAA cards
Citizens Bank allows credit card funding up to $1,000.
Review
Clearview Federal Credit Union
Chase Sapphire Preferred
Fund up to $500 with Visa or Mastercard only
Review
Clinton Savings Bank
Chase IGH 1, Citi Double Cash 1
Fund up to $1000 with Visa, Mastercard & Discover
Review
Columbia Credit Union
Bank of America Card
Fund up to $2,500
Review
CommunityAmerica Credit Union
Commerce Bank Cash Back card 1
Fund at least $2,000
Review
Consumers Credit Union
Chase Freedom 1, Chase Hyatt 1, Citi Double Cash 1, Schwab Visa 1
Citi AAdvantage 1
You can fund a new account with up to $1000 from a Visa, MasterCard, or AMEX
Review
Credit Union One
Review
Discover Bank
None
None
Discover Bank does not allow credit card funding
Review
Elevations Credit Union
Chase Sapphire Preferred 1
You can fund a new account with up to $10000.
Review
Fidelity Bank (PA)
Citi Double Cash
Fund up to $500 with a credit card (doesn't matter how many accounts you open $500 is the limit). Can use Visa, Mastercard, American Express or Discover.
Review
First Advantage Bank
Chase Ink Business 1, Discover1
Fund up to $10,000
Review
FirstBank
Chase Freedom Unlimited 1
U.S. Bank Club Carlson1
Fund up to $600
Review
First Citizens Bank
Barclay Sallie Mae 1, Chase Sapphire Preferred 1
You can fund a new account with up to $1000.
Review
FirstMerit Bank
Chase Sapphire Preferred 1
You can fund a new account with up to $10000.
Review
First Midwest Bank
Non AMEX Card 1
You can fund your credit card up to $2500 as long as it's not an Amex card.
Review
First National Bank
Amex Everyday, Amex Mercedes Benz Platinum. Appears all payment networks accepted.
Fund up to $499
Review
First Niagara Bank
Barclay Arrival 1, Capital One MasterCard1, Capital One Venture 1, 2, Chase Freedom 1, 2, Chase Sapphire Preferred 1, Chase Southwest 1, US Bank 1
All Citi Cards 1, Discover 1, 2
You can fund a new account with up to $1000. AMEX is not accepted.
Review
First Tennessee Bank
Chase Ink Plus 1, Chase Sapphire Preferred 1, Citi Double Cash 1 Barclaycard Arrival Plus/NFL, Capital One Venture, Chase Freedom/Hyatt/Southwest Premier, Citi Business AA/Premier
You can fund a new account with up to $300.
Review
First United Bank
You can fund a new account with up to $200. (Visa, Mastercard & Discover )
Review
GTE Financial
Chase 1
You can fund a new account with up to $5000.
Review
HarborOne Bank
Chase Sapphire Reserve1, Citi American Airlines Business1, Citi ATT Access More1
You can fund a new account with up to $500.
Review
iBERIABANK
Chase Hyatt1
You can fund a new account with up to $500.
Review
Justice FCU
Chase Freedom 1, Chase Sapphire Preferred 1
You can fund a new account with up to $1000 with Visa and Mastercard
Review
Key Bank
Chase Freedom 1, 2, 3, Chase Sapphire Preferred 1, Citi Premier 1 BoA Alaska Airlines, Barclaycard Aviator, Chase Sapphire Reserve, Chase Southwest, Citi Double Cash, Citizens Cashback Plus World MasterCard
You can fund a new account with up to $100.
Review
Liberty Bank
Visa 1
You can fund a new account with up to $500.
Review
Los Angeles Federal Credit Union
Chase Southwest Business 1
You can fund a new account with up to $500. Amex isn't accepted.
Review
Mainstreet Credit Union
You can fund a new account with up to $505.
Review
Mazuma Credit Union
Alliant Cash Visa Signature 1
You can fund a new account with up to $5000.
Review
Memory Bank
American Express Blue Business Plus1, American Express Delta Reserve1, American Express SPG Business1, Bank of America Travel Rewards1, Barclaycard Aviator1, Capital One Spark1, Chase Sapphire Preferred1, Chase Freedom1, Chase Freedom Unlimited1, Citi AA1
You can fund a new account with up to $500.
Review
MountainOne Bank
Discover 1
Chase 1
You can fund a new account with up to $1000.
Review
NASA Federal Credit Union
None 1
You can fund up to $500 with a credit card
Review
Nassau Federal Credit Union
Visa/MasterCard
Fund up to $500
Review
Navy Federal Credit Union
Fidelity visa
Fund up to $250 (Visa, Mastercard or Discover)
Review
Newtown Savings Bank
Chase SW Premier Card 1
Fund up to $1,000
Review
Northpointe Bank
Citi Double Cash
Fund up to $100 with credit/debit card
Review
North Shore Bank
VISA/Mastercard
Fund up to $5000 with credit/debit card
Review
Northwest Savings Bank
Barclaycard Arrival, Barclaycard Priceline Card, Chase IHG
Fund up to $1000
Review
Ocean First Bank
You can fund a new account with up to $100.
Review
Ocean First Bank
Chase 1 BoA cards, Chase Marriott Business/Sapphire Preferred/Sapphire Reserve, Citi AA, Santander credit card
You can fund a new account with up to $2500.
Review
Old National Bank
Barclaycard Arrival Plus1, Chase Southwest Plus 2, Citi American Airlines Business3, Citi Double cash4
You can fund a new account with up to $500.
Review
Orange County Credit Union
Capital One Spark, Chase British Airways, Citi Cards
Bank of America cards
Fund up to $5,000 with Visa/MasterCard
Review
Pinnacle Bank
Capital One Spark 1, Chase Hyatt 1, Chase Ink Bold 1, Chase Ritz Carlton 1, Chase Sapphire Preferred 1, Chase United 1, Citi Double Cash 1, Citi Premier 1, Fidelity 1
You can fund a new account with up to $5000.
Review
PNC
BoA Alaska Airlines 1, BoA Cash Rewards 1, Merrill+,
Chase Freedom 1, Chase Ink Plus 1, Chase Sapphire Preferred 1, Chase Sapphire Reserve, Chase Southwest 1, Chase United 1, Chase Hyatt, Chase Ink Plus, Chase Southwest, Citi Premier 1, Citi AAdvantage, Citi Hilton, Citi Double Cash
Barclay Arrival & Barclay US Airways 1, Capital One 1
Citi: American Airlines, Prestige
Some have reported it is only up to $100 now.
Allowed to fund up to $2,000 with a Visa or Mastercard credit card. Chase cards might start off as a cash advance and then revert to a purchase.
Review
Provident Credit Union
Barclay Arrival 1, Chase 1, 2, Chase Sapphire Preferred 1
Fund up to $1,000 with a credit card. Only Mastercard & Visa are accepted (No AmEx)
Review
Radius Bank
Citi Double Cash 1, Barclay Wyndham 1, Priceline 1 BoA Cash Rewards, Chase AARP/Hyatt, Citi Hilton
You can fund a new account with up to $1000.
Review
Regions Bank
Chase Marriott 1, Chase Southwest 1, Citi Double Cash 1 Barclaycard Arrival, Capital One Venture, Chase British Airways/Ink Plus/Sapphire Preferred
You can fund a new account with up to $1000 plus another $1K when you open a free savings account
Review
Republic Bank
Chase Freedom
Fund up to $500 with Visa/MasterCard
Review
Rivermark Community Credit Union
Fund up to $2,520
Review
Rockland Trust Bank
Barclaycard Arrival Plus 1, Chase Ink Preferred 1, Citi AA Platinum 1
Fund up to $2,500 with Visa, Mastercard, American Express & Discover
Review
San Mateo Credit Union
Fund up to $500 with Visa/MasterCard
Review
S&T Bank
Fund up to $100 online
Review
Santander Bank
Bank of America: Alaska Airlines, Cash Rewards, Travel Rewards,
Barclays NFL 1, Barclays Aviator Red, Chase AARP, Chase Freedom 1, Chase Sapphire Preferred1, Chase Sapphire Reserve, Chase United 1, Chase SouthWest, Ink.
Capital One: Venture, Journey
Citi: American Airlines, Hilton, ThankYou Premier
Fidelity VISA BoA Alaska Airlines/Cash Rewards/Travel Rewards, Barclays Aviator Red, Capital One Venture/Journey, Chase AARP/Sapphire Reserve/Southwest/Ink, Citi American Airlines/Hilton/ThankYou Premier, Fidelity
Citi MasterCard 1, Citi Prestige 1, Discover 1
Allowed to fund it up to $500 with a Visa or Mastercard.
Review
Signature Bank of Georgia
Fund with Visa, Mastercard or Discover (Unsure on limit or what counts as a purchase/cash advance)
Review
Star One Credit Union
Citi Premier, Chase BA Avios
Fund account up to $1,000
Review
State Bank of India
Fund account up to $3,000 with a Visa or Mastercard
Review
SunTrust Bank
Citi Dividend Mastercard 1
You can fund a new account with up to $250 now
Review
TCF Bank
Citi Double Cash 1
Fund up to $1,000
Review
TD Bank
BoA Cash Rewards, Citi AA/Hilton Honors Visa, US Bank FlexPerks
*Many have reported that Chase cards will revert to As Purchase after originally coding as Cash Advance.
Capital One Spark Business, Chase Freedom Unlimited/Ink Cash/Marriott Business/Sapphire Preferred/Sapphire Reserve/United, Barclaycard Arrival/CashForward, Citi AA Platinum/Double Cash, Visa gift cards
Fund up to $1,000 with debit/credit card (for the Premier checking, unsure if the amount varies by account type) 1
Review
Tech Credit Union
Amex Everyday, BOA Alaska/Cash Rewards, Capital One Business Spark, Citi Cards, Chase Cards, Barclay Cards, US Bank Cards
Discover cards
Fund up to $125
Review
TruWest Credit Union
Fund up to $5000 (No info on what counts as purchase or cash advance)
Review
Unitus Community Credit Union
Fund up to $750 on a credit card. (No datapoint on whether it's cash advance or purchase yet)
Review
Unify Financial Credit Union
Fund up to $25 on VISA/MasterCard/Discover
Review
Union Bank & Trust
You can fund your account with up to $2,000 on a credit card.
Review
U.S. Bank
BoA Alaska Airlines 1, BoA Virgin Atlantic 1, Barclay Arrival 1, Barclay Aviator 1, Barclay CashForward, Capital One Quicksilver 1, 2, Capital One Venture 1, Chase Brit Airways 1, Chase Freedom 1, Chase Hilton 1, Chase United 1, Chase Southwest 1, Chase AARP, Amazon, Hyatt, Sapphire Reserve, Sapphire Preferred
Citi HHonors Reserve 1, Citi Prestige 1, Citi Premier, Citi AA Platinum Select, Hilton.
Discover 1, First Tennessee VISA, Ameritrade Card, Penfed Platinum
American Express Everyday, Everyday Preferred, Business Platinum, SimplyCash, Starwood Preferred, Barlcays Arrival, BoA Cash Rewards, Discover, US Bank Cards, Wells Fargo Propel
You can fund your account with up to $500 on a credit card.
Review
Wells Fargo
BoA Alaska Airlines 1, Chase Ink 1, Chase Sapphire 1, Chase Sapphire Reserve, Citi, Barclay Arrival, BoA Alaska
All Citi Cards 1, 2, Discover 1
You can only use a Visa or Mastercard to fund the account with up to $50
Review
Westfield Bank
You can fund your account with up to $500 on a credit card. (Unsure what counts as a purchase/cash advance)
Review
Xenith Bank
You can fund your account with up to $2,000 on a credit card. (Unsure what counts as a purchase/cash advance)
Review
Banks With No Credit Card Funding:
1st Constitution Bank
ableBank
ACNB Bank
All America Bank
Alliant Credit Union
Ally Bank
Apple Bank
AnchorBank
Astoria Bank
Avidia Bank
BancorpSouth
Bank of Canton
Bank Direct
Bank & Trust
BankHometown
BankPurely
BECU
Bellco Credit Union
BMT (Bryn Mawr Trust)
Bridge Credit Union
Bridgeview Bank Group
Brightpeak Financial
Carver Federal Savings Bank
CCFBank
CEFCU
Charles Schwab Checking
CIBC Bank
Cinfed Credit Union
CIT Bank
Columbia Bank (NJ)
Commerce Bank (MO, KS, IL, OK & CO)
ConnexUs Credit Union
Customers Bank
DimeDirect
Dollar Bank
Dollar Savings Bank
Elements Financial
ESL Federal Credit Union
First Bank And Trust
First Bank Financial Centre (FBFC)
FCB South County Bank
Fifth Third (5/3rd)
First Republic Bank
First Tech Federal Credit Union
First Trade Union Bank (FTUB)
Five Star Bank
Freedom Credit Union
Freedom Federal Credit Union
Fremont Bank
Fulton Bank
Georgia Banking Company (GBC)
Global Credit Union
Greater Nevada Credit Union
Great Southern Bank
Heritage Credit Union
Home Savings Bank
HomeStreet Bank
Horizon Bank
HSBC
Huntington Bank
ICBC USA
Ideal Credit Union
Industrial Bank
INOVA Federal Credit Union
Integrity Bank
Investors Bank
Iowa State Bank
Johnson Bank
JSC Federal Credit Union
Lakeland Bank
LegacyTexas
Level One Bank
MB Financial Bank
Mango Bank
MidFirst Bank
Midwest Regional Bank
M&T Bank
MVB Bank
My Banking Direct
Nationwide Bank
Nevada State Bank
New Buffalo Savings Bank
Newton Federal Bank
Northpointe Bank
NorthShore Credit Union
NRLFCU
Nutmeng State Financial Credit Union
NYCB Family Of Banks
Old Missouri Bank
Old Second Bank
One American Bank
Pacific Service Credit Union
Parkside Credit Union
Patelco Credit Union
Pathways Financial Credit Union
PeoplesBank
Peoples United Bank
Polam Federal Credit Union
Popular Bank
Salem Five Bank
Scient Federal Credit Union
Security Service Federal Credit Union
SENB Bank
Solvay Bank
Sound Community Bank
Space Coast Credit Union
Stoneham Bank
Talmer Bank & Trust
Texell Credit Union
TDECU
TIAA Direct
Town Bank
Town and Country Bank
TruStone Financial
Union Bank
Union Plus Prepaid
Unity Bank
Univest
Webster Bank
Whitney Bank
Wintrust Bank
Valley National Bank